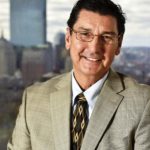 By Mike Festa, State director, AARP Massachusetts
How age-friendly is your community? Age-friendly communities are places where people of all ages and abilities have affordable and accessible housing choices, as well as public buildings, retail and services, parks, and streets that meet their needs to stay safe and comfortable in both their homes and neighborhoods.
AARP surveys show that nearly 90 percent of the 50-plus population want to stay in their homes and communities as they age, where they have strong social networks and a sense of familiarity.
The AARP Network of Age-Friendly Communities is an affiliate of the World Health Organization's (WHO) Global Network of Age-Friendly Cities and Communities. This WHO international effort was launched in 2006 to help cities prepare for their own and the world's growing population of older adults, as well as the parallel trend of urbanization.
Within a year of the 2012 launch of the AARP Network of Age-Friendly Communities, 17 communities across the U.S. had enrolled, and it's been growing steadily ever since. There are now 108 age-friendly communities, from Texas to Michigan, and from Honolulu to Washington, D.C., representing 52 million people. In Massachusetts, Berkshire County, Boston, Dartmouth, Martha's Vineyard, New Bedford, Newton, and Salem are age-friendly communities, and we hope to welcome more communities in the future. To see the current member list, visit www.aarp.org/agefriendly.
The AARP Network of Age-Friendly Communities helps participating communities become great places to live and age-in-place by adopting such features as walkable streets, better housing and transportation options, access to key services, and opportunities for residents to participate in community activities.
As our population ages and people stay healthy and active longer, communities need to adapt.  Well-designed, livable communities help sustain economic growth and make for happier, healthier residents – of all ages.
AARP's participation in the WHO age-friendly network advances the association's efforts to help people live easily and comfortably in their homes and communities as they age. AARP encourages older adults to take an active role in their communities' plans to ensure that their voices are heard. Related initiatives focus on areas such as housing, caregiving, community engagement, volunteering, social inclusion, and combating isolation among older people.
AARP works with local officials and partner organizations around the United States to identify communities for membership in the AARP Network of Age-Friendly Communities. AARP then facilitates the community's enrollment and guides it through the network's implementation and assessment process. There is no fee to join the AARP Network of Age-Friendly Communities.
For more information about how your community can join the AARP Network of Age-Friendly Communities, visit www.aarp.org/livable.
AARP is a nonprofit, non-partisan membership organization for people 50 and over. There are approximately 825,000 members in Massachusetts and nearly 38 million nationwide. AARP's state legislative priorities are consistent with its all-volunteer national Board of Directors and focus on removing barriers for caregivers, protecting and improving in-home and community-based long term services and supports, strengthening the financial security of 50-plus residents, improving healthcare access and quality, and making healthcare more affordable.