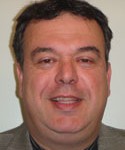 By Micha Shalev
This is part two of a two-part series. Part one was in the September issue of the Fifty Plus Advocate and can also be found here:

 Elder Abuse is one of the most overlooked public health hazards in the United States. The National Center on Elder Abuse estimates that between one and two million elderly adults have suffered from some form of elder abuse. The main types of elder abuse are physical abuse, sexual abuse, emotional and psychological abuse, neglect and self-neglect, abandonment, and financial exploitation. Elders with dementia are thought to be at greater risk of abuse and neglect than those of the general elderly population.
    Potential indicators of abuse
Below are some potential indicators for each type of elder abuse. Please be aware that this does not represent a definitive listing.
    Violation of basic rights
Caregiver withholds or reads the elder's mail
Caregiver intentionally obstructs the older person's religious observances (e.g. dietary restrictions, holiday participation, visits by minister/priest/rabbi etc.)
Caregiver has removed all doors from the older adult's rooms.
As violation of basic rights is often concomitant with psychological abuse, the indicators of basic rights violations are similar indicators as those for psychological abuse.
    Self-neglect – Is a controversial category in relation to elder abuse. The following questions lie at the heart of the controversy. If an individual is competent but chooses to neglect their personal health or safety, it this abuse? Is intervention, particularly involuntary intervention, appropriate in cases of self-neglect?
Self-neglect, if included statistically as a form of elder abuse, represents the highest percentage of cases of elder abuse. In fact, the Public Policy Institute of AARP estimates that self-neglect represents 40 to 50 percent of cases reported to states' Adult Protective Services.
Unfortunately, these statistics fail to take into account the fact that self-abusers do not fit a uniform profile. There are many factors which may lead one to self-neglect and the subsequent intervention necessary for each is unique.
    Family abuse
Although many family caregivers gain satisfaction from their role, there are negative aspects to caring. Caregivers of people with dementia often experience greater strain and distress than caregivers of other older people. Caring for a family member with dementia can be a life changing and very demanding experience.  Often people who start caring for a family member do not feel adequately prepared for the role.
As people with dementia try to deal with their experience of dementia, they may sometimes exhibit behavior that seems aggressive or violent.  This behavior can be highly stressful for caregivers and is highly predictive of mistreatment and abuse on the part of the caregivers. There is considerable evidence that caregivers and care worker stress is related to levels of support and that greater understanding about dementia and ways of working with people with dementia can reduce caregivers stress.
Family abuse can be considered from two perspectives: abuse that is perpetrated deliberately, and abuse that is not. Sometimes the perpetrator is doing his or her best but cannot provide the level of care and support that is needed, sometimes because they don't know what care and support is available and sometimes because the necessary support is not available. Abuse which is not deliberate can include a wide range of actions, including neglect or the unnecessary restraint of a person with dementia.
Regardless of whether or not the abuse is perpetrated deliberately, from the perspective of the person victim the impact is the same. For this reason, all forms of abuse are unacceptable and equally subject to the law.
It is also important to note that people with dementia can themselves abuse their caregivers. This is usually due to the behavioral and psychological symptoms of dementia, which may include depression, loss of inhibitions and aggression.
There is widespread failure to supply an adequate number and choice of services for people with dementia and their caregivers. Support services for caregivers can be an essential source of emotional and practical support, and empower the caregivers to care for the person with dementia. In particular:
Training in the best way of caring for a person with dementia and education about the symptoms of dementia, particularly behavioral and psychological symptoms
Peer support networks such as Talking Point
Access to flexible and good quality short breaks
Psychological support
Information about rights and entitlements.
    Micha Shalev MHA CDP CDCM CADDCT is the owner of Dodge Park Rest Home and The Adult Day Club at Dodge Park, 101 Randolph Road, Worcester, as well as the new state-of-the-art Oasis at Dodge Park. He is a graduate of the National Council of Certified Dementia Practitioners program, and well-known speaker covering Alzheimer's and Dementia training topics. The programs at Dodge Park Rest Home specialize in providing care for individuals with dementia and Alzheimer's disease. The facility holds a FREE monthly support group meeting on the second Tuesday of each month for spouses and children of individuals with dementia and/or Alzheimer's disease.
    Shalev can be reached at 508-853-8180 or by e-mail at m.shalev@dodgepark.com. For more information, visit www.dodgepark.com.