By Laura Hayes, Contributing Writer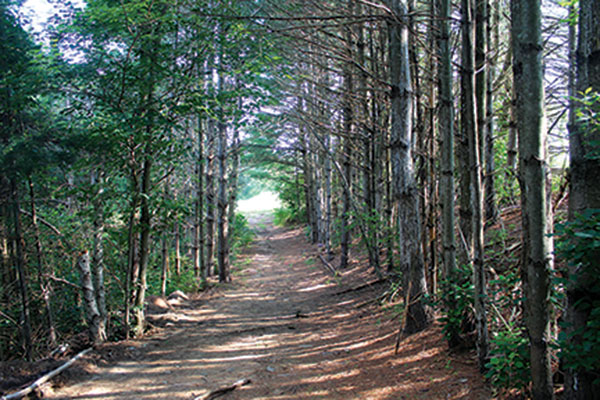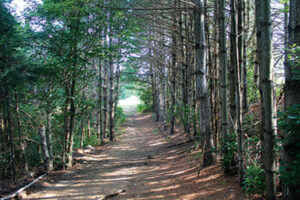 NORTHBOROUGH – Benches will be coming to the new Americans with Disabilities Act-accessible trail at the Northborough Senior Center, thanks to a grant.
During their July 17 meeting, the Northborough Select Board unanimously accepted a $5,200 grant from AARP for the project and authorized the expenditure of the funds with the approval of Department of Public Works Director Scott Charpentier and Interim Town Administrator Bob Reed.
"This is very creative. They applied for a grant from AARP to assist with the trails project that has been funded by the Senior Center," said Reed. 
Located at the Senior Center, the trail will be accessible under the Americans with Disabilities Act (ADA). In the past, town staff have indicated that there is already a trail located at the Senior Center, but it is not up to ADA standards. The Senior Center is also located near the northern entrance of the Edmund Hill Conservation Area. 
According to a memo from Charpentier to Reed, the town had applied for this grant in 2021 for the design phase of the project. He said the AARP Community Challenge grant program provides funds to projects "that can help communities to become more livable for people of all ages."
"Unfortunately, our application was not successful, and we subsequently sought and received [Community Preservation Act] funding for design," Charpentier wrote.
The town later applied for a grant earlier this year, requesting $5,200 to install benches along the trail. 
The grants do not require a local match from the town. According to Reed, there will be placards on the benches, giving credit to AARP for their funding. 
"With a 2023 construction estimate of $340,000 and costs continuing to rise, this is welcome news," Charpentier said. 
According to Charpentier's memo, the project is underway and the land use permitting is nearing completion. 
In the application with the Community Preservation Committee in 2021, the project was described as being 0.5 miles long and would be suitable for both wheelchairs and walkers with both a paved surface and rest stops. 
This will be the first accessible woodland trail in Northborough. 
Charpentier wrote that the town is anticipating that the project would be advertised for bids for the construction of the trail later this year. The project, estimated to cost $370,000, will be funded through fiscal 2024 CPA funds.
"I think it's great," said Select Board Chair Mitch Cohen of the grant funds. 
RELATED CONTENT: 
Walking benefits emotional wellbeing as well as physical health (fiftyplusadvocate.com)
Connecting with others helps your health and your community (fiftyplusadvocate.com)
Dance your way to fitness and friendship (fiftyplusadvocate.com)