By Nance Ebert, Contributing Writer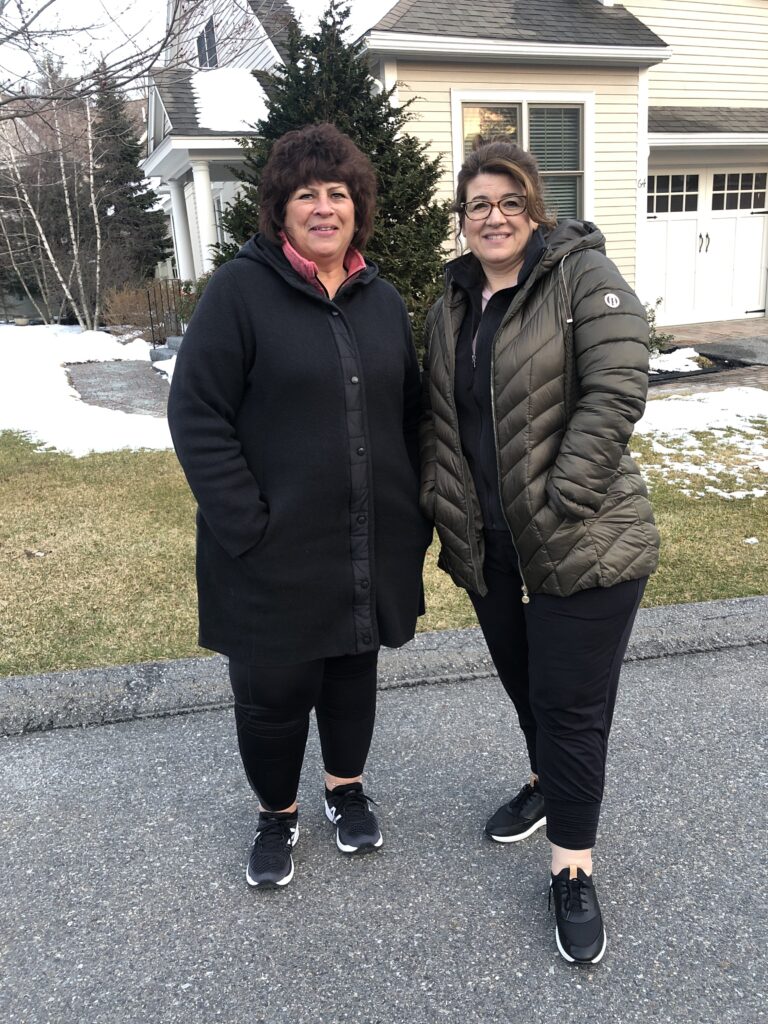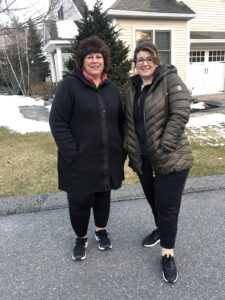 REGION – Walking is an activity that people of all ages can enjoy and benefit from with very little investment in clothing or equipment. 
There are numerous benefits to walking that include improving sleep, strengthening muscles, weight loss, improving circulation and cardiovascular health, a sense of wellbeing, socialization, and companionship. 
The Center for Disease Control and Prevention recommends 10,000 steps per day, which is about five miles. While many people are very mindful to try to achieve that goal on a daily basis, any activity is beneficial. 
Social aspect very appealing
"Especially during COVID, I realized while working at home, just how little I was walking. I was getting very few steps in each day. My dog is a good excuse to get outside and walk, and being mindful of the steps was motivating; it was also great to see another human," said Kerry Kilroy of Bolton. 
"I walk for the companionship. I do not like to walk by myself and when any of my neighbors will text and ask if I want to join them on a walk, it doesn't matter what I'm doing. I will stop and head outside. When you walk with a friend, you get to have a 'visit' while getting in some activity. It also helps me sleep better," said Alison DiGeronimo of Bolton. 
Walking can be done anywhere at any time. Weather and topography play a role in what to wear and the level of difficulty but, in general, one can simply put on a comfortable pair of sneakers or walking shoes and an appropriate outer layer and off you go. Walking is free for all to enjoy. 
Health benefits also a key motivator
A track, trail, neighborhood, city, park and more are all great places to walk. Those starting an exercise program for the first time should always consult their doctor and get their approval to begin. Many people also find it helpful to have a walking buddy or a group to help stay motivated. This also helps to keep you accountable, and you might be more inclined to continue if you have others joining you. 
In the 1960s, after the Tokyo Olympic Games, the number of steps became popular because of a mass-produced pedometer. The name translated as "10,000 steps meter" and today, this measurement still holds. 
"Harvard published a report called 'Walking for Health' that says only twenty-two minutes a day or two and a half hours per week of walking can reduce heart disease by thirty percent," said Melissa Mahr, a primary care physician in Hopkinton. "Other studies show that 7500 steps daily is a useful target. Current reports also confirm that walking decreases mortality, stress, blood pressure, cholesterol, weight and reduces your risk for cancer, heart disease and diabetes," she noted. "Some physicians, during a physical, will even write a prescription for exercise for one hundred and fifty minutes each week. This can include walking."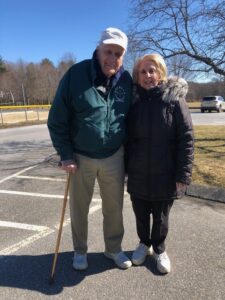 In states where the winters are snowy and cold, walking outside is not an option at times. Many walkers have to be resourceful in finding a place where they can safely walk. Gym memberships can be cost prohibitive for some so walkers get creative. The malls have become a popular destination for walkers. In the early morning hours, it is not uncommon to find people in the mall walking laps while the stores are closed. 
Local couple are dedicated walkers
Louise and Bill Landen of Westborough enjoy getting outside in the fresh air and taking a walk. They like to visit Northborough's Ellsworth McAfee Park. Bill is ninety-three and Louise is eighty-eight. They attribute their longevity to daily walks and being involved in social and community activities.
"Two things are very important as you age. One is exercise, like walking and the other is remaining social and engaged in activities," said Louise Landen. 
 RELATED CONTENT: 
Walking is the latest 'wonder drug' for good health (fiftyplusadvocate.com)
Proper hydration is important for your health (fiftyplusadvocate.com)
Slowing down the aging process may not be as hard as you think (fiftyplusadvocate.com)