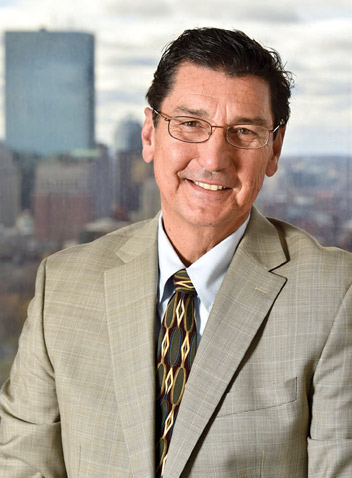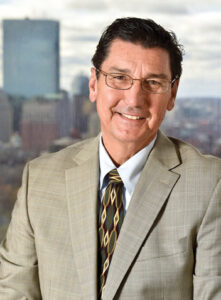 By Mike Festa, State Director, AARP Massachusetts 
Connecting and maintaining social relationships is crucial for individuals of all age groups, but it holds particular significance for seniors. As we age, we face any number of physical and emotional challenges that can lead to social isolation and loneliness. That's why connecting with others remains as vital as ever; it helps our physical health, mental well-being, and overall quality of life.
Earlier this year, the Surgeon General recognized the critical role social connections play. Surgeon General Vivek Murthy, M.D. released a new advisory, "Our Epidemic of Loneliness and Isolation." In it, he said "Loneliness is far more than just a bad feeling — it harms both individual and societal health." Murthy described social connection as "a fundamental human need, as essential to survival as food, water, and shelter."
Social connection is beneficial for individual health and also improves the resilience of our communities. Evidence shows that increased connection can help reduce the risk of serious health conditions such as heart disease, stroke, dementia, and depression. Communities where residents are more connected with one another fare better on several measures of population health, community safety, community resilience when natural disasters strike, prosperity, and civic engagement.
Our volunteer state president Sandra Harris has been working to end social isolation and loneliness in Massachusetts. With AARP's help she began the Massachusetts Task Force To End Loneliness And Build Community. Her Co-chair is UMass Boston's Caitlin E. Coyle who is the Director of the Center for Social & Demographic Research on Aging.
The taskforce's mission is to ensure all residents of the Commonwealth feel connected to their community and enjoy a strong sense of social well-being. The taskforce works with local organizations, thought leaders, and other partners to join forces and use its collective resources and ingenuity for maximum impact. On Good Neighbor Day, September 28, the Taskforce to End Loneliness will host its annual summit and explore ways to connect.
If you're looking to connect, we have an idea this September. Head to the New England Botanic Gardens at Tower Hill any Tuesday during the month. AARP Massachusetts is offering free admission for you and five friends. 
You can tour the gardens, have lunch in the café, check out the gift shop and just unwind with friends. While supplies last, we'll have a free gift for you. You do need to register. A volunteer will be there to check you in. It's a great chance to meet AARP members and connect with volunteers. September is beautiful time in New England. The weather is great, the crowds are a bit thinner; all the more reason to get out with friends and family and connect. Register to visit at aarp.org/garden.
AARP offers events and enriching experiences close-to-home and from-your-home that help you make connections and serve others. While our situations are different, our need for connection is universal. AARP has a long history of helping people 50-plus connect and engage with their communities and the broader world, whether it's through local in-person events and volunteer opportunities or online experiences. Now, more than ever, we know that connecting with family and friends is vital to aging well and living longer, happier lives. Learn more at aarp.org/ma.
RELATED CONTENT:
AARP fighting to protect and save Social Security (fiftyplusadvocate.com)
AARP research sheds light on caregiving challenges (fiftyplusadvocate.com)
AARP Massachusetts is looking to honor the state's top volunteer (fiftyplusadvocate.com)