By Mike Festa, State Director, AARP Massachusetts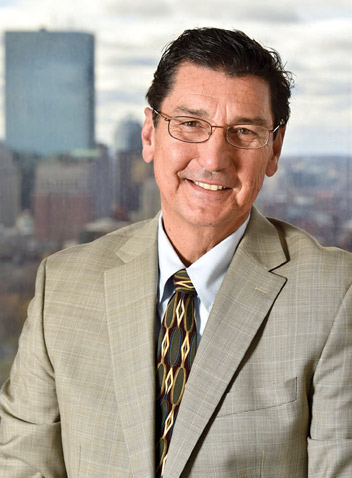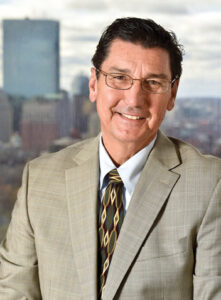 AARP is fighting for America's over 48 million family caregivers who help seniors live independently in their homes instead of being forced into nursing homes. In Massachusetts alone, there are approximately 760,000 family caregivers, who provide unpaid care to their loved ones. These caregivers assist family members or friends who may be elderly, disabled, or chronically ill, helping them with daily activities, medical needs, and emotional support. 
AARP has looked into just who these people are that are providing the care. Our surveys show some family caregivers help a few hours a month while others are on call 24/7. Many family caregivers work full or part time, and some are also caring for children. We also know:
58% spend over 11 hours a week providing unpaid labor to an older loved one.

Caregivers spend $7,000+ a year out of their own pockets on care-related costs.

42% – and 50% of female caregivers – had to leave the workforce or reduce their hours at work due to their caregiving responsibilities.
It's easy to understand why family caregivers are stressed and often overwhelmed balancing the physical, emotional and financial demands required to care and advocate for their older loved one.
AARP has proposed a caregiving tax credit in Massachusetts to help support family caregivers. This $1500 refundable tax credit would give caregivers some relief to the financial challenges they encounter.
Family caregivers are the backbone of a broken long-term care system, providing over $600 billion in unpaid labor each year, saving taxpayers billions. Without them, America's health and long-term care systems would collapse. When seniors are able to age in their own homes that means less people in nursing homes and smaller bills for taxpayers.
Congress can help, too. Voters across the country want Congress to address family caregiving issues, according to a new AARP poll, conducted by a bipartisan polling team. This is especially true for those age 50 and older: over two-thirds of voters, and 75% of voters 50+, say it is "very important" for Congress to help seniors live in their own homes. More than half (57%) say the same for supporting unpaid family caregivers.
Ask anyone who has cared for a loved one; it's not only financial. There are emotional aspects that can be tough, medical issues that can be challenging and day-to-day tasks that can be difficult. AARP is here to help. We have resources and information on our website, aarp.org, from helping to manage parents' finances to building relationships with nursing home staff to taking time to care for yourself.  
Caregiving can be an all-consuming experience that leaves the caregiver exhausted and lonely. But it can also be an enormously meaningful accomplishment. Half of the caregivers (51%) feel their role gives them a sense of purpose or meaning in life.
Share your story with us. Send us an email at ma@aarp.org. Help get a family caregiver tax credit here in Massachusetts. While sometimes it may feel like you are alone as caregiver, you are not. There a millions of other people caring for their loved ones. We're happy to connect you with others.
RELATED CONTENT: 
AARP Massachusetts is looking to honor the state's top volunteer (fiftyplusadvocate.com)
Looking to Volunteer? AARP is Ready for You! (fiftyplusadvocate.com)
AARP Massachusetts keeping an eye out for fraud (fiftyplusadvocate.com)