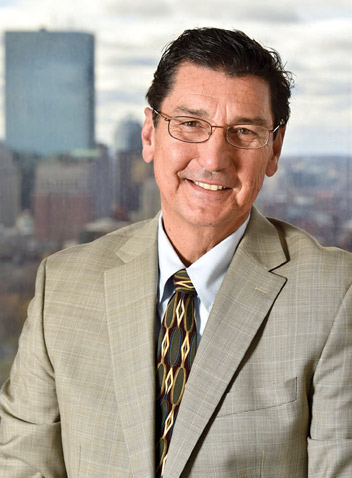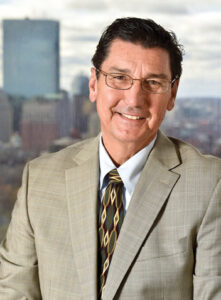 By Mike Festa, AARP Massachusetts State Director
With a lifetime of wisdom and know-how, AARP volunteers are ready and uniquely equipped to serve their communities by sharing their experience with those in need. And with a diverse range of opportunities available through AARP, everyone can get involved.
Your experience matters – to you, to AARP, and to so many others who can benefit from it.
AARP is the nation's largest nonprofit, nonpartisan organization dedicated to empowering people to choose how they live as they age. Learn how you can put your time, knowledge, and talent to good use with AARP in Massachusetts.
As an AARP Volunteer, you will have opportunities to take on new challenges, be creative, meet new people and create connections. AARP is flexible and understands your time commitments; you can volunteer from home or in your community. Plus, we'll help you get your footing in the area you chose to volunteer with high quality training and education.
At AARP Massachusetts we have a number of ways you can volunteer. You can sign up at https://www.aarp.org/iwant2volunteer.
Community Outreach volunteers partner with staff to plan various community events and activities in Greater Boston and Worcester County that represent AARP's values and mission. These volunteers connect members of their community with valuable AARP information and resources. Go to aarp.org/ma to see our events calendar.
Speakers Bureau volunteers educate and inform the public by presenting workshops on a variety of topics such as caregiving, brain health, downsizing and decluttering, or fraud prevention.
AARP advocacy volunteers partner with staff at the state and federal levels to influence important legislative issues that promote health, enhance financial security, and support family caregivers. You can also sign up to be an E-advocate at www.aarp.org/getinvolved.
Literations pairs highly trained volunteer literacy coaches (age 50+) with 1st-4th graders to deliver evidence-based, one-to-one literacy interventions. Students significantly improve their reading and social-emotional skills. Literations has programs in Boston and Framingham.
AARP Massachusetts also has Livable Communities Ambassadors. This statewide volunteer team connects individuals and communities with AARP's Livable Communities/Age-Friendly resources, facilitates workshops, and provides issue area expertise.  
If you had a career in accounting or business, AARP Foundation Tax-Aide may be the place for you to volunteer. AARP Foundation Tax-Aide is the nation's largest, free, volunteer-run tax preparation and assistance service for low- and middle-income taxpayers who need help.  
The AARP Driver Safety program is taught and administered by a nationwide network of AARP-trained volunteers and helps millions of drivers 50 and older stay safe on today's roads.
If any of these opportunities interest you, sign up here https://www.aarp.org/iwant2volunteer or send us an email at ma@aapr.org.
At AARP, one of our most valuable assets is our members who are eager to share their life experiences and skills in their communities through volunteerism.
RELATED CONTENT: 
AARP helping to make sense of money matters in March (fiftyplusadvocate.com)
AARP Massachusetts continues to fight for you (fiftyplusadvocate.com)
Changing the narrative of victim blaming when it comes to fraud (fiftyplusadvocate.com)