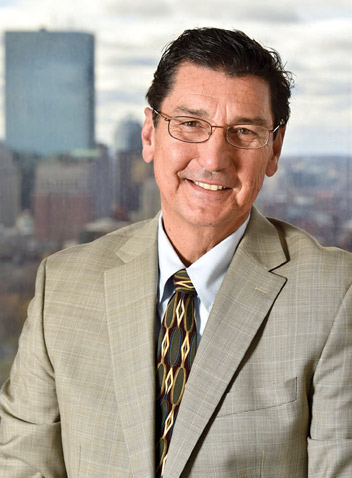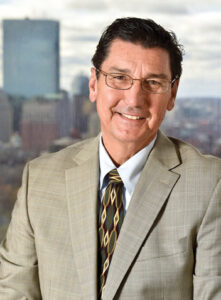 By Mike Festa, AARP Massachusetts State Director
There are so many people over 50 volunteering here in the Bay State: lending a hand to neighbor, strengthening communities, and helping those less fortunate. AARP is looking to honor not only those who serve others but those who go above and beyond. We're looking for this year's Andrus Award for Community Service winner. The award is AARP's most prestigious volunteer tribute named after our founder Ethel Percy Andrus.
Ethel was like a lot of us, helping out where she could. But, when she saw a retired schoolteacher living in a chicken coop because she couldn't afford to live anywhere else, Ethel got angry and got organized. She founded what is now AARP, setting in motion a new vision for aging that continues to inspire AARP's work today.
AARP Massachusetts is now seeking nominations for the AARP Andrus Award for Community Service. The award recognizes outstanding individuals 50 and older who are sharing their experience, talents, and skills to enrich the lives of others. We're looking for someone like Ethel, someone who donates their time and expertise to serve others.
Nominees for the AARP Massachusetts Andrus Award for Community Service must be 50 or older. The achievements, accomplishments or service on which nominations are based must have been performed on a volunteer basis, without pay. Volunteers receiving small stipends to cover costs associated with the volunteer activity are eligible. The recipient does not need to be an AARP volunteer or an AARP member but does need to live in Massachusetts.
AARP Massachusetts will evaluate nominations based on how the volunteer's work has improved the community, reflected AARP's vision and mission, and inspired other volunteers.
Last year's recipient was Paul Meoni of Randolph. Paul has been active in town government for years serving as a Town Councilor, School Committee member and other committees. He also volunteered at a number of community-based groups in Randolph. During the pandemic he clocked dozens of hours at testing and vaccination sites in Randolph. 
Whether you're helping your community out during difficult times or leading fellow volunteers in a region of the state, AARP wants to hear about how you or someone you know are making a difference in Massachusetts. 
The award recipient will be announced in September. AARP Massachusetts will donate to the charity of the recipient's choice. 
AARP Massachusetts is excited to shine a light on Bay State residents 50+ who use what they've learned in life to make a difference in the lives around them.
If you know someone who's a super volunteer, or maybe that someone is you, nominate them – you can find out more at aarp.org/ma. You can also find more information about volunteering as well. 
Dr. Andrus lived her life by the motto, "To serve, not to be served," which remains AARP's motto today.
RELATED CONTENT: 
Looking to Volunteer? AARP is Ready for You! (fiftyplusadvocate.com)
Framingham Senior Heroes Awards recognize city's role models (fiftyplusadvocate.com)