By Mike Festa, State Director, AARP Massachusetts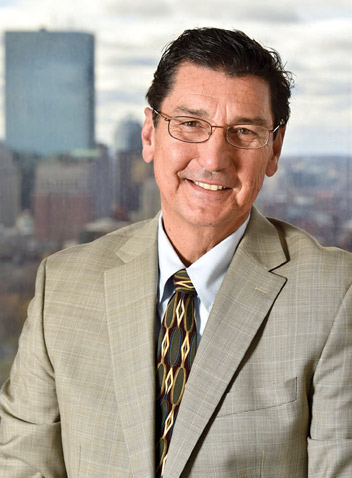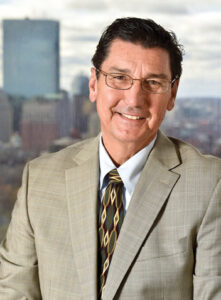 All of us at AARP are proud of all the work The AARP Fraud Watch Network does. The Fraud Watch Network is a free resource for all alerting you to scams, providing tools to avoid fraud and help if it happens to you or a loved one. With AARP as your partner, you can learn how to proactively spot scams, get guidance from our fraud specialists if you've been targeted, and feel more secure knowing that we advocate at the federal, state, and local levels to protect consumers and enforce the law.
As much as we try to spot fraud and stop scams, it still happens. For some fraud victims, the financial toll is only part of the story; nearly two in three victims suffer a significant health or emotional impact, according to research by the FINRA Investor Education Foundation.
To address this reality, the AARP Fraud Watch Network and Volunteers of America (VOA) developed a free program to provide emotional support for people affected by fraud. It's called AARP VOA ReST, which stands for Resilience, Strength, and Time. The program features small groups of participants led in discussion by one or more trained peer facilitators. These online, hour-long sessions help to re-establish trust, integrate your experience, and build back your resilience despite a difficult and painful occurrence. Discussions are confidential and you are welcome to attend one session or several – it is your choice.
Experiencing a scam can be devastating. It does not have to define you. Visit www.aarp.org/fraudsupport to learn more about the free program and register today. 
Once a month, AARP Massachusetts holds Fraud Talk Tuesday. It's our way to stay on top of scams. On May 9, we are talking about scams that target veterans. 
A new AARP report finds that veterans are more likely to lose money to scams than civilians. Fraudsters often use military jargon and specific government guidelines to craft an effective pitch to steal money from military members and veterans. AARP created the AARP Veterans Fraud Center, a new online education and resource center, to help protect veterans, service members, and their families against fraud.
Join us May 9 at noon for a live Zoom discussion and Q&A on how to protect yourself and your loved ones from veteran scams. If you cannot make it for the talk, you can check out the recording afterwards. You will find it our web site aarp.org/ma.
Finally, a reminder to report scams to local law enforcement. The more arrests and the more prosecutions will help make for fewer scams. For help from AARP, call 1-877-908-3360 or visit the AARP Fraud Watch Network at www.aarp.org/fraudwatchnetwork.
RELATED CONTENT: 
Looking to Volunteer? AARP is Ready for You! (fiftyplusadvocate.com)
AARP helping to make sense of money matters in March (fiftyplusadvocate.com)
AARP Massachusetts continues to fight for you (fiftyplusadvocate.com)