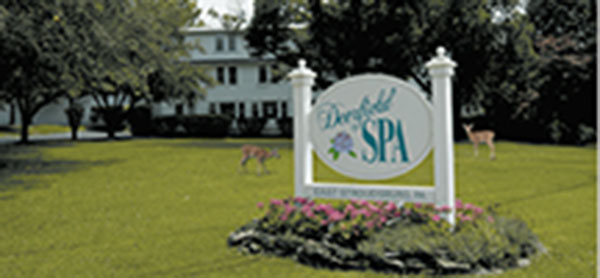 By Fyllis Hockman
Admittedly, I've never heard of Lo-Wei, a unique exercise class that combines yoga, strength training and flexibility that stretched my body in ways my mind never thought possible. But it is only one of almost three dozen fitness classes, all part of the dawn-to-dusk workout, weight loss and education focus of the one-of-a-kind, all-inclusive Deerfield Health Retreat and Spa in East Stroudsburg, Penn. where my friend Kathy and I spent three nights recently.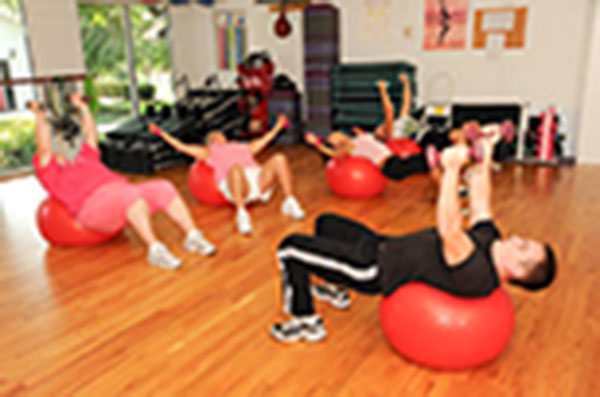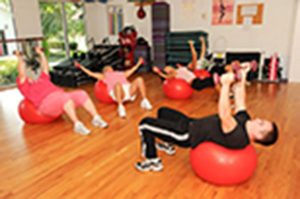 The first morning's dilemma? Should I start with a sunrise hike, morning stretch, water aerobics, Pilates, yoga or a circuit class? Or just go back to sleep.
Nope, unacceptable — especially with a mouth-watering breakfast awaiting at 8 a.m. I followed morning stretch with Butts and Guts — and all I kept thinking was, "Man, am I going to feel this tomorrow!" which, right there, is a high recommendation for the class.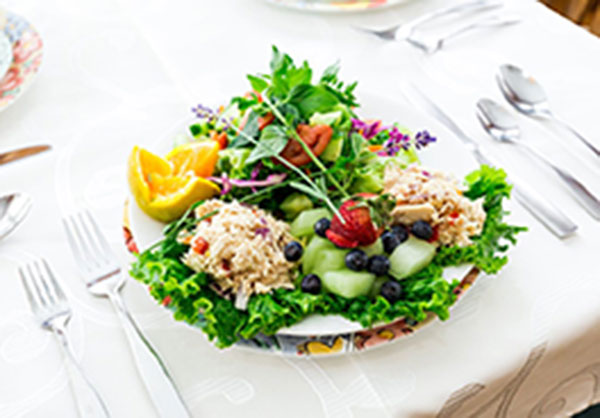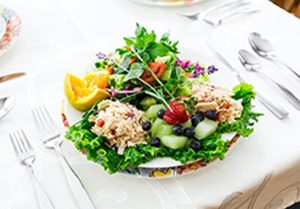 You're never far from food at Deerfield — three meals and two snacks included — and our first exposure at lunch upon arrival was a tomato Florentine soup filled with veggies. I thought if everything else is this good (and it was!), I'm never going home! But more about that later.
Time for exercise. I'm a novice yoga-ite so admittedly I had some difficulty visualizing the cleansing of my lungs, but I could still appreciate the relaxing nature of the exercise as I learned to follow the instructor's admonishment to "enjoy the stretch." But I'm a veteran hiker and beginner through advanced hikes are offered. We were forewarned that the beginner hike was a stroll in the park compared with the intermediate, and admittedly the guide took one look at Kathy and me (70-plus can be deceiving) and tried to talk us out of it. But our experience on the Appalachian Trail over years stood us in good stead and the intermediate hike was not only eminently doable — but beautiful as well.
And then there's lunch. There are multiple choices for each meal plus daily specials, all calorie counted. Dinners — salad, entrée, veggie, dessert (and ohhh, those desserts!) are 600 calories; 1200 for the day. Did I mention there are also two daily snacks? Are they sure this is also a weight loss center?
And it is, as many guests attested. Despite the campfire at the fire pit with S'mores. Okay, all sugar-free but still . . .   And the cooking class with Karen, whose meal of jerk chicken with mango salsa, rice with pecans, and asparagus added a mere 200 extra calories. Or Mocktail Hour.
What also makes the Deerfield experience so special is the ambiance, the camaraderie, the laid-back atmosphere where everything feels natural and comfortable. At times in the evening, after that night's lecture — Top 20 Fitness Mistakes, Sleep Deprivation, Portion Control, Pilates as Aid for Back Pain and so many others — folks just hung out in the lounge, and with 80% of guests being repeat customers, the talk often turned to war stories accumulated over the years. It felt very much like a family.
And that includes the staff, from whom a love for the spa readily radiates. That's due in large part to owner Joan Wolff, whose mother started Deerfield in 1979. I was surprised to discover there's no tipping allowed. As Joan explains: "The wait staff, trainers, masseuses and house keepers are never tipped as much as they deserve so it's all processed into their salaries." Which might explain why most of her staff have been there for more than 10 years.
For more information, visit deerfieldspa.com.