Mike Festa, AARP Massachusetts State Director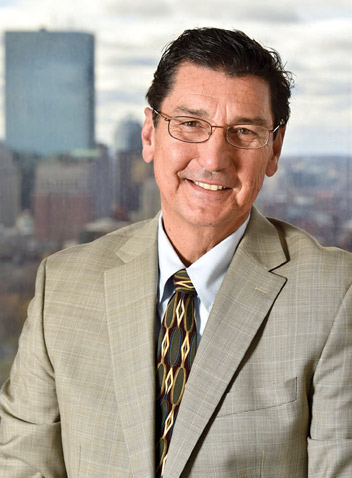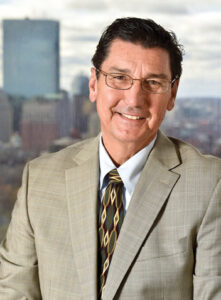 All across Massachusetts family caregivers give so much of themselves to care for their loved ones each and every day. Caregiving can be difficult work that can cause financial, physical, and emotional strain, which is why they need, and more than deserve, our support. 
November is National Family Caregiving Month. This month is dedicated to honoring and celebrating their work while also advocating for more resources for family caregivers.
Being a family caregiver is one of the most important jobs you'll ever have—and one of the most challenging. The role can be frustrating, satisfying, exhausting, joyful, thankless and everything in between. Whether it's your first time being a caregiver or you're a pro, caring from afar or in your own home – AARP has you covered with resources and information.
This November, AARP Massachusetts presents a virtual series on caregiving. It's a chance to get your questions answers and get some guidance as you navigate these waters. We have webinars on the essentials on caregiving, providing a good framework to help guide you and your loved ones, as well as the financial aspects to help you manage the costs and complexities of caregiving more easily. Plus, we have we presentations on medical literacy, brain health and downsizing and decluttering. The webinars are on Thursdays in November. To register, visit aarp.org/caregivingma. You will find links to recordings of the webinars there as well.
We also have AARP Family Caregiving Guides. They can help you develop and implement a caregiving plan. The guides include information on how to have vital conversations, ways to assess your loved one's needs, information on caring for yourself, checklists, medication charts and contact lists.
Sometimes, it's easier to just ask. That's why AARP has a dedicated, toll-free family caregiving line for people taking care of a loved one. Our agents can't provide specific advice to callers, but they can suggest resources on a variety of topics.
Agents are available to take calls Monday-Friday, 8 a.m. to 8 p.m. ET at 1-877-333-5885. The support line is also available in Spanish, at 1-888-971-2013.
Caring for a loved one can take a heavy financial toll. That's why AARP Massachusetts is working with legislators on a Family Caregiver Tax Credit bill. The average family caregiver spends almost $7,000 a year out-of-pocket to help care for their loved ones. An Act to Establish the Family Caregiver Tax Credit would establish a refundable tax credit for family caregivers of up to $1,500 per year, for expenses relating to the care they provide.
Family caregivers are the irreplaceable backbone of America's long-term health care system, and we are ready to push for solutions that give relief to family caregivers, like family caregiver tax credits and more.
We need to build up a group of dedicated supporters who will speak up for these solutions. Visit aarp.org/ma to join the fight for family caregivers, become an advocate, and learn more about what AARP is doing in Massachusetts.
RELATED CONTENT: 
Thrifty Thursdays – AARP's fall financial series (fiftyplusadvocate.com)
Connecting with others helps your health and your community (fiftyplusadvocate.com)
AARP fighting to protect and save Social Security (fiftyplusadvocate.com)