By Sharon Oliver, Contributing Writer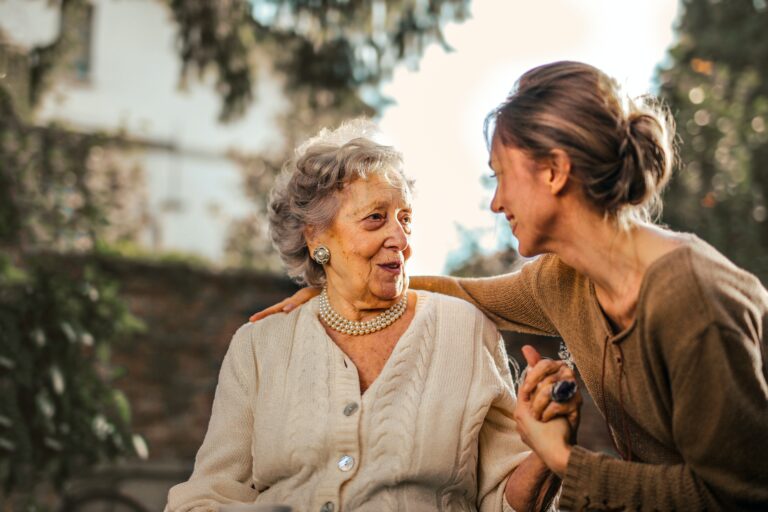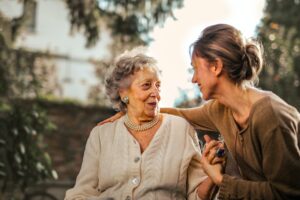 REGION – Baby Boomers, Gen X, Gen Z and so on and so forth are all defined by age groups. On the other hand, anyone could suddenly find themselves being a part of another demographic, the Sandwich Generation, no matter the age. If you are juggling work, raising children or grandchildren and taking care of parents, then you are a part of the Sandwich Generation―people sandwiched between two sets of dependents.
Impact on caregivers
Caregivers of this generation often neglect their own needs, feel rushed and are increasingly pressed for time. According to an October 2021 Pew Research Center study, around 23% of U.S. adults have a parent aged 65 or older, are raising at least one child under the age of 18 and are providing financial support to an adult child. Mental Health America reports some sandwiched caregivers experience high levels of financial strain while others report high levels of emotional stress.
The Arbor & The Ivy Assisted Living facility, which has locations in Amherst, Chicopee, Dracut, Greenfield, Stoneham, Stoughton, Taunton and Westfield, also offers a respite or trial stay to give caregivers a short break to recover from illness/surgery or enjoy a little vacation. Parents who partake in this trial stay will reside in a fully furnished apartment with a month-to-month rent plan, receive a chance to enjoy three meals a day prepared by a chef, housekeeping and more. Sara Robertson, Chief Executive Officer, said, "In three generations, our philosophy has never changed and that is to give genuine kindness, care and comfort to everyone. They're spending their days with like-minded people who have been through the same life experiences that they have been through," Robertson added.
Roles vary depending on age
Some cultures, Asian for example, consider it a duty and a privilege to care for their elderly loved ones and to discuss challenges of feeling stretched too thin would be seen as complaining or ungratefulness. Carol Abaya, an aging and elder care expert, breaks down the roles of the sandwich generation as follows:
The Traditional Sandwich Generation

—

 Adults typically in their 40s or early 50s sandwiched between their elderly parents and their typically adult children who both need financial or other assistance.

The Club Sandwich Generation

—

 Older adults in their 50s or 60s who are wedged between aging parents, their adult children and possibly grandchildren. This term can also refer to younger adults in their 30s or 40s who have younger children, elderly parents and aging grandparents.

The Open-Faced Sandwich Generation

—

 Anyone who's non-professionally involved in elder care, which is an estimated 25% of individuals at some point in their lives.
Coping strategies
It's important for members of the Sandwich Generation to commit to self-care or the whole family unit could fall apart. Tips for relieving financial pressures and reducing stress include:
Consider moving aging parents and/or adult children into your home to help save on costs and pool those resources.

Look into an identify theft protection service along with a phone system to help keep telemarketers and scam callers at bay.

Remember, the elderly and children of a certain age enrolled in higher education often qualify for tax benefits and breaks.

Consider investing in a medical alert system for that extra piece of mind.

Think about having part-time in-home senior care for a few hours of aid for parents and relief for yourself.
More and more adults are finding their living situations changing due to aging parents with health challenges and/or adult children or grandchildren having to live with them. Unfortunately, such circumstances could take a toll on the caregiver's own health and finances and can lead to resentment. Therefore, it may be a good idea to seek out a support group particularly geared towards the Sandwich Generation. Such relatable groups can be found online if not locally.
RELATED CONTENT: 
Are you a member of Generation Jones? (fiftyplusadvocate.com)
Sleep loss puts family caregivers at risk for their own health problems (fiftyplusadvocate.com)
Reverse mortgages and the 'Sandwich Generation' (fiftyplusadvocate.com)