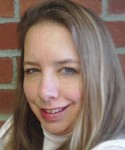 By Marianne Delorey
We, as a society, have created an elaborate safety net for all people. These systems were put in place to help everyone because there is a presumption that any of us can fall onto hard times and we would want this safety net if we ever needed it. Congress recently passed a change to one of the safety net programs that will significantly affect our nation's elders and their ability to afford life in their later years.
In June, Congress passed the Housing Opportunity through Modernization Act, which, among other things, will limit access to subsidized housing for people who have over $100,000 in assets.     At first blush, this may seem like a sensible limitation. People who have more wealth can access more opportunities. Those elders who have paid the mortgage for years are sitting on an investment that they can tap into for support during retirement. However, many federal programs, including most of those designed to support low-income elderly housing, determine eligibility based on a regional valuation of income. For instance, in Massachusetts, the average median income is currently $86,000. In Mississippi it is $48,900. Trulia reports that the average value of a home in Massachusetts would be about $536,342. In Indiana it is $166,907.
So, even if someone has a home that has value, the person living in the Northeast might be able to sell their family home, but there would be fewer opportunities to buy something more affordable.
Further, according to the 2011 US Census' statistics on net worth by age, net worth naturally peaks for the population around 65-70 years old at almost $200,000, but when the value of the home is excluded, it drops to just under $44,000. A net worth of $100,000, the point at which a retiree will not be eligible for Housing and Urban Development (HUD) subsidies is at the 31st percentile for retiree assets. Typically, HUD has prioritized eligibility for those people at incomes of 30 percent, but now many of these same people will be excluded because of assets at the same percentile.
Perhaps more importantly, consider the basic economics of aging. According to a study by the US Department of Health and Human Services in 2014, people reaching age 65 have an average life expectancy of an additional 19.3 years during which they need to rely more on their savings than on their income. The same study concluded that the average income of those over 65 in 2013 was $29,327 for males and $16,301 for females.
This income will do little to help defray costs of aging. Fidelity Investments determined that the average 65 year old person will need about $120,000 just to cover medical costs in retirement, and this does not even include the costs of long-term care. These funds are solely to pay for copays for doctor visits, medications, and non-covered expenses such as eyeglasses and hearing aids.
There has been much talk in the news lately about the widening of the income gap. Our policymakers and politicians do this country a disservice when the policies they create add to the growing inequality.
Congress and HUD will need to act immediately to more closely examine how they intend to implement the cap on assets for those seeking affordable housing. Failure to do so will significantly and detrimentally affect our elders today and for years to come.
Marianne Delorey, Ph.D. is the executive director of Colony Retirement Homes. She can be reached at 508-755-0444 or mdelorey@colonyretirement.com and www.colonyretirementhomes.com.