By Micha Shalev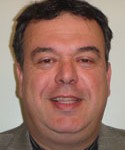 More than 15 million Americans devote time and energy to caring for a loved one with Alzheimer's disease or other dementia, according to the Alzheimer's Association, but sometimes the cost of caregiving becomes too high. Caregivers find themselves unable to bear the burden of providing home health care without suffering from stress and illness themselves. At that point, it may be time to consider whether to move a loved one into senior care if their health needs become too much to handle at home.
Signs that your loved one may need assisted living
Moving a family member into residential care (rest home) is never an easy decision. However, there are some telltale signs that caregivers can look for in order to recognize when it's time for assisted living:
Wandering. In later stages of dementia, the risk posed by wandering becomes much greater.
Sundowning. "Sundowner syndrome" – very agitated behavior that becomes more pronounced later in the day – is a common characteristic of those with Alzheimer's. This can take a heavy toll on caregivers, and when it begins to severely disrupt family routines, this may be a sign that the caregiving burden is too hard to handle and placement is required.
Aggression. Verbal, physical, and even sexual aggression frequently happen in those with dementia, and caregivers and other family members may suffer or begin to feel resentful.
Home safety issues. Ask yourself honest questions about your senior family member's health and your own abilities to care for them. Is the person with dementia becoming unsafe in their current home?
Escalating care needs. Is the health of the person with dementia or my health as a caregiver at risk? Are the person's care needs beyond my physical abilities? If you're answering "yes" to those questions, it might be time to have that tough family conversation.
Caregiver stress. Stress and other caregiver symptoms can be just as telling a sign as the dementia behaviors described above.
A recent article in the New York Times discussed the psychological costs of caregiving and of making difficult care decisions, which some professionals are likening to the effects of post-traumatic stress disorder. Caregivers may experience symptoms like "intrusive thoughts, disabling anxiety, hyper-vigilance, avoidance behaviors" and more.
Most professionals attribute these symptoms not only to the pressures of caring for someone with dementia, but also to the disruptions to normal sleep and eating patterns that result when one is spending so much time on caregiving. "When the brain is always on alert, many things are going to happen—you're not going to eat well, your nutrition is going to go down," and physical health suffers.
The emotional, mental and physical toll of caregiving can be particularly pronounced for spouses of those who need care.
Sleep deprivation, anger, resentment, all those things will become part of what happens to a caregiver." And, of course, the guilt, when you think, 'I'm not doing enough.'" When that happens, it's important to recognize how much you've been giving to your loved one, and perhaps tells yourself, "Okay, I'm not living a life for myself anymore, I'm living for that person."
Caring for the caregiver
As a caregiver, it can be difficult enough to find time to care for your senior loved one, let alone yourself—even if your family member is in residential care. But staying healthy is one of the best things you can do to provide the support your loved one needs. Arranging a short stint in respite care is one way to get some time to rest and recuperate, especially if you are caring for someone at home.
Taking care of your mental health is also critical. There are many benefits to seeking out a circle of support to bolster you when times are difficult. Counseling, therapy and support groups all exist to help family members going through transitions relating to Alzheimer's and dementia. Check with the facility that your loved one is moving to, and if they don't offer one, contact the local chapter of the Alzheimer's Association.
These resources can help you come to terms with the idea that sometimes the best decision for the health and happiness of both parties is putting your loved one into care.
Micha Shalev MHA CDP CDCM CADDCT is the owner of Dodge Park Rest Home and The Adult Day Club at Dodge Park, 101 Randolph Road, Worcester, as well as the new state-of-the-art Oasis at Dodge Park. He is a graduate of the National Council of Certified Dementia Practitioners program, and well-known speaker covering Alzheimer's and Dementia training topics. The programs at Dodge Park Rest Home specialize in providing care for individuals with dementia and Alzheimer's disease. The facility holds a FREE monthly support group meeting on the second Tuesday of each month for spouses and children of individuals with dementia and/or Alzheimer's disease.
Shalev can be reached at 508-853-8180 or by e-mail at m.shalev@dodgepark.com. For more information, visit www.dodgepark.com.