By Alain Valles, CRMP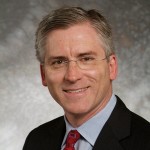 Reverse mortgages often conjure dire outcomes. But the facts are just the opposite. With changes to the government-insured loan program, formally called a Home Equity Conversion Mortgage (HECMs), the risks to the senior homeowner has diminished, and, under many circumstances, results in a drastic cut in costs.
Financial and estate planners, tax specialists, attorneys, religious leaders, housing counselors, and even the adult children of seniors are coming around to the fact that reverse mortgages give seniors financial options to remain independent in their own homes. Lori Trawinski, director of banking and finance at the AARP Public Policy Institute, writes: "We think reverse mortgages can be a useful tool for some people."
AARP does not endorse any reverse mortgage lender or product, but wants its members to have the information they need to make an informed decision about these loans. I couldn't agree more. Everyone should understand the merits of a reverse mortgage, but not everyone should get one.
Some of the many reverse mortgage benefits are:
No required monthly mortgage payments on borrowed funds, which allows for increased cash flow (but property taxes and insurance must remain current and the property maintained);
Access to tax-free cash if needed at a later date;
Option to receive monthly cash for as long as one lives in the home;
Ability to receive funds for home repairs or pay off other debts;
Peace of mind in case cash is needed for medical emergencies;
Allowed to close in a trust or life estate;
Loan is non-recourse – you do not sign personally for the money and your children are not obligated to repay the loan;
Augments your retirement plans;
Offers an opportunity to have an active retirement and enjoy life!
One little known use for a reverse mortgage: it can be used to purchase a home. Often called a "reverse for purchase" or a "HECM for purchase" or even a "H4P," this option allows a qualified senior to not only be able to purchase a home but, more importantly, to afford to live in their home. Instead of paying cash for a new home, you have the option to conserve over half your cash.
Last year alone, there were over 700,000 home purchases by people over the age of 60, but only about 2,000 utilized a reverse mortgage. This will surely increase as over 10,000 baby boomers turn 60 every day.
You need to be fully informed about the pros and cons of a reverse mortgage. A reverse mortgage is not for everyone. There are strict guidelines and protections built into reverse programs. I encourage you to seek information from a trustworthy source.
You can call or email me to receive a free copy of the National Council on Aging's "Use Your Home to Stay at Home" which is the official federally approved consumer booklet for older homeowners considering a reverse mortgage. I look forward to hearing from you.
 Alain Valles, CRMP and president of Direct Finance Corp., was the first designated certified reverse mortgage professional in New England. He can be reached at 781-724-6221 or by email at av@dfcmortgage.com.