By Mike Festa, State Director, AARP Massachusetts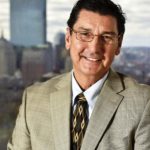 On the heels of a new report showing the top scam in Massachusetts involves debt collection, the AARP Fraud Watch Network offers tips so you can learn how to protect yourself from the five top scams reported by Massachusetts residents in 2015.
According to the FTC's Consumer Sentinel Network Data Book, of the 46,414 Massachusetts complaints recorded last year, 37,884 were fraud-related, ranking the Bay State at number 22 of 50 states.
Debt collection scams, where a debt collector calls repeatedly, often falsely representing the amount or status of debt, topped the list of consumer complaints. Nationwide, age-wise, those in their 50s and 60s filed about 20 percent of all fraud complaints.
Because con artists are out to steal your hard-earned money, AARP launched the Fraud Watch Network to help you outsmart con artists before they strike. Our mission is to help you and your family safeguard against identity theft and scams so you can keep the money you have worked so hard to make and to save.
The AARP Fraud Watch Network arms you with the tools you need to spot and avoid scams. A free resource for people of all ages, the Fraud Watch Network offers real-time alerts about the latest scams in each state, a scam-tracking map where you can report on scams so friends and neighbors know what to watch out for, a guide to outsmarting con artists, and a helpline where you can talk to a trained volunteer for advice if you or someone you love has been scammed.
After debt collection scams, the second most reported fraud in Massachusetts in 2015 was the imposter scam. This scam involves someone pretending to be a relative or friend in trouble, or who falsely claims to represent a corporation, law enforcement, or government agency in order to get you to reveal personal information or send money.
The third most frequent type of scam involved telephone and mobile services, which included complaints about advertising related to mobile plans or rates, unsolicited text messages or faxes, or unauthorized charges.
Number four of the top five fraud complaints in the Bay State were about banks and lenders.  Consumers reported deceptive mortgage lending practices, account issues with banks or credit unions, payday loans, auto title loans, or unauthorized fees or overdraft charges.
Rounding out the top five were scams surrounding shop-at-home and catalog sales. Commonwealth residents reported undisclosed costs, failure to deliver on time, non-delivery and refusal to honor a guarantee with purchases made via the Internet, telephone and mail.
Nationwide, Massachusetts ranked 18 of the 50 states with 8,530 complaints from victims of identity theft in 2015, up from 5,116 in 2014. The majority of identity theft complaints (58 percent) stemmed from government documents or benefits fraud. The second most common ID theft complaint concerned credit card fraud with 1,151 complaints (13 percent).
The agency's Consumer Sentinel Network Data Book is based on consumer complaints filed with the Federal Trade Commission to help identify fraud trends, research cases, identify victims and track possible targets. It does not include "Do Not Call" complaints.
For more information, sign up for free at http://www.aarp.org/fraudwatchnetwork or call 877-908-3360.