By Brett Peruzzi, Managing Editor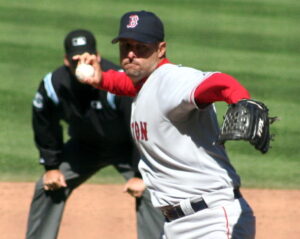 BOSTON – On October 1, Red Sox Nation was stunned by the news of former Red Sox knuckleball pitcher Tim Wakefield's death.
A wide array of accomplishments

Wakefield, 57, died of a seizure after undergoing surgery for brain cancer. His 17-year career with the Red Sox made him the player with the longest tenure on the team. Among his accomplishments were being the Red Sox pitcher with the third-highest number of wins, being the oldest active Major League Baseball player when he retired at 45 in 2012, and pitching the most innings of any Red Sox pitcher.
Wakefield began his career with the Pittsburgh Pirates for two seasons, before being signed by the Red Sox in 1995, where he would spend the rest of his career. His knuckleball pitch, in which the ball travels erratically to the batter, allowed him to join the select fraternity of pitchers who have struck out four batters in a single inning.
World Series win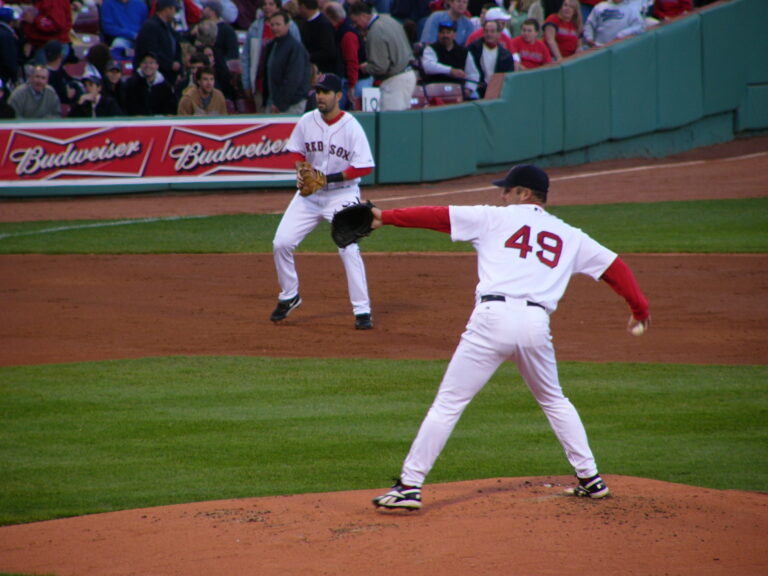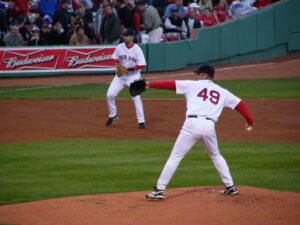 His efforts later helped the Sox win the American League Championship Series in 2004 against the Yankees. The Sox went on to defeat the Cardinals in the World Series, with Wakefield pitching in Game 1. The team went on to sweep the series, giving Boston its first World Series win in 86 years. Due to an injury, Wakefield was off the Sox roster for the World Series win by the team in 2007.
In 2009, Wakefield became the oldest Red Sox pitcher, at age 42, to pitch a complete game. That same season, he would eclipse the record of Roger Clemens for the most starts as a pitcher for the team, and be named to the All-Star team. In 2010, he received the Roberto Clemente award for his community service. He announced his retirement before the beginning of the 2012 season. That same year, he began working for the New England Sports Network as a studio analyst covering the Red Sox, a role he continued in until this year.
Giving back

Wakefield's philanthropic efforts were long and widespread, raising millions of dollars for a variety of causes related to children. The Red Sox made him honorary chairman of its philanthropic arm, the Red Sox Foundation, for which he made numerous public appearances and otherwise supported fundraising and community service events.
"Tim's kindness and indomitable spirit were as legendary as his knuckleball," Red Sox principal owner John Henry told The Boston Globe after Wakefield's passing. "He not only captivated us on the field but was the rare athlete whose legacy extended beyond the record books to the countless lives he touched with his warmth and genuine spirit."
RELATED CONTENT: 
101-year-old Marlborough resident tosses out first pitch (fiftyplusadvocate.com)
Cooperstown beckons with the National Baseball Hall of Fame (fiftyplusadvocate.com)
Mitchell recalls time in Major League Baseball – Fifty Plus Advocate