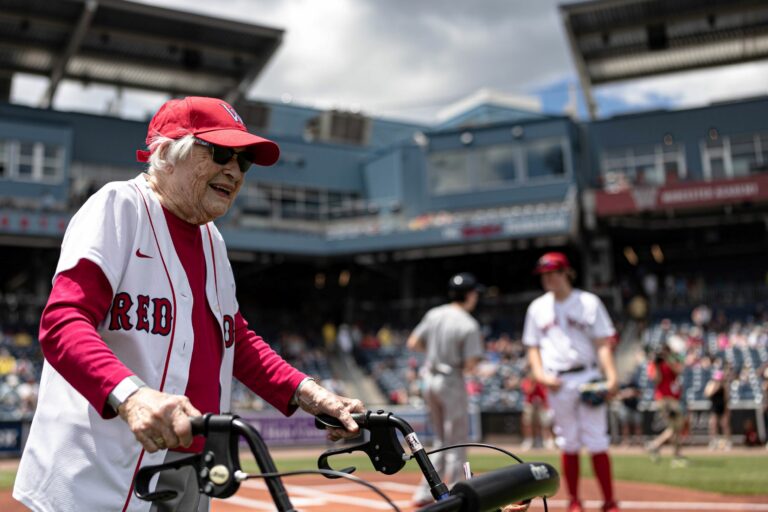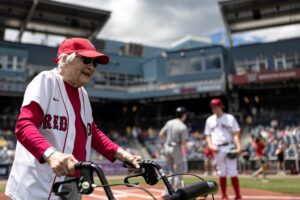 WORCESTER – The Worcester WooSox game on June 25 made Polar Park a true "field of dreams" for one avid fan.
Cheers rang out as Alberta Fullem, a Marlborough centenarian, lobbed the opening pitch in the WooSox's match against the Lehigh Valley IronPigs.
"It was tremendous," said Fullem following a memorable first trip to Polar Park. "I certainly didn't think anything like that would ever happen."
At 101 years old, Fullem is no stranger to the spotlight. She turned 100 with great fanfare in 2022. A party, held at her longtime home, New Horizons at Marlborough, featured elaborate presentations from friends, multigenerational family members and public officials.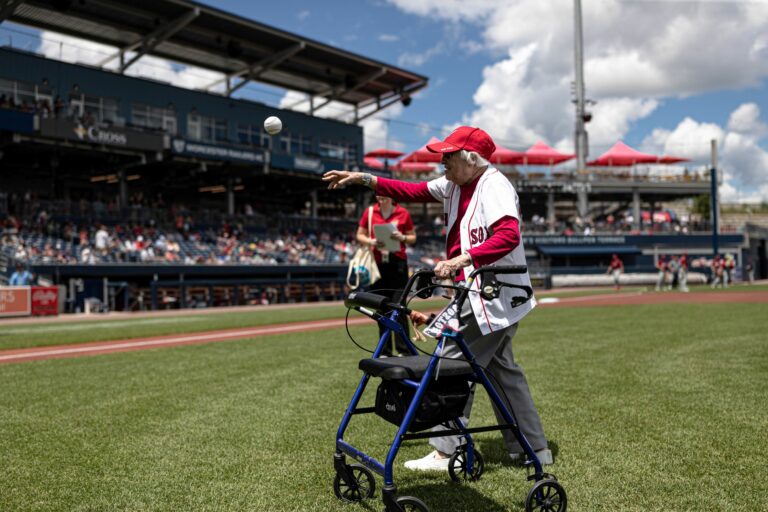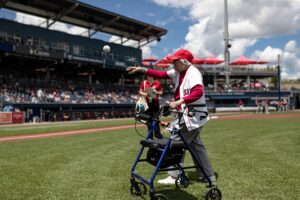 This year's birthday celebration, in January, led Fullem to Boston, where she toured Fenway Park. Months later, she was delighted to receive the WooSox's invitation to pitch. Her regular dining companions insisted on going to cheer her on, so New Horizons arranged for a van and driver. 
"That was the best part," said Fullem. "It was so special to have a group of friends there supporting me."
Other highlights of the day included sitting in the president's suite, where she met WooSox President Charles Steinberg and Red Sox legend Dwight Evans.
"It was amazing — I looked over, and there was Dwight Evans standing right beside me watching the game," she said.
Fullem closely follows the Red Sox, faithfully recording each season's team roster and statistics in a dedicated notebook. Currently, her favorite player is pitcher Chris Sale.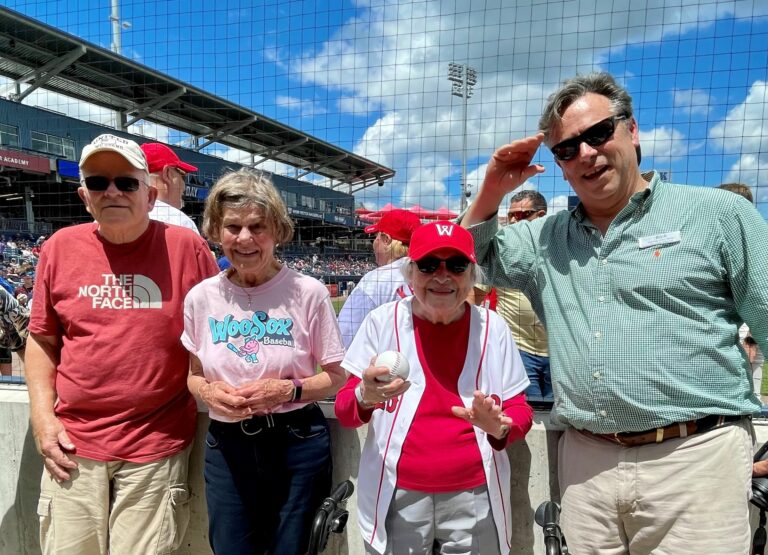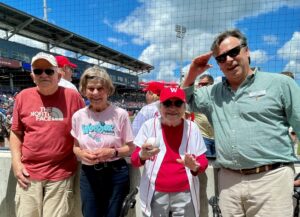 During the offseason, Fullem remains active as a frequent participant in New Horizons' many social offerings such as sing-a-longs, crafts, and culinary activities. She moved to the not-for-profit senior living community in 2009, following the death of her spouse of 65 years, Matthew.
Although initially hesitant to leave her marital home, she has since become an advocate for communal living.
The New York native enjoyed an early career as a secretary, working for the federal government at the Empire State Building and for the South African Trade Commission on Wall Street. She later married Matthew and raised three children.
RELATED CONTENT: 
Hudson resident celebrates 104th birthday (fiftyplusadvocate.com)
Northborough legion honors World War II veteran (fiftyplusadvocate.com)