By Matt Robinson, Contributing Writer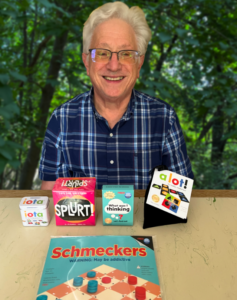 NEWTON – Every day, we are inundated with images that impact our lives. From corporate logos to icons for apps on our phones, it would be difficult to get through a day without these signs and symbols.
Gene Mackles has had an interest in graphics and their meaning since a very early age and has translated it into not one but two successful careers.
"I've been into it as far back as I can remember," said Mackle. "Beginning maybe when I was five years old, I enjoyed going to the supermarket just to see the packaging."
Early inspiration
Eager to pursue this passion, Mackles connected with one of the most celebrated graphic artists of his age―Milton Glaser, creator of the iconic "I ❤ NY" logo and so many others. "Milton was a wonderful teacher!" Mackles recalled, citing his mentor's imagination "grounded in reality and common sense."
Another early inspiration for Mackles (who has himself served on the faculty of the School of the Museum of Fine Arts, Boston) was Ivan Chermayeff, who created such notable logos as those for the Smithsonian Institute and Showtime. 
"I met with him when he was working on Channel 2's rebranding in 1973," Mackles explained. "[His] involvement led to a major elevation of design in the station's hierarchy and Chris Pullman spearheaded the department as it transitioned from a local station into a national production powerhouse."
Work for PBS
Mackles went on to design such legendary logos as those for PBS Kids and the animated WGBH logo (which is still in use). Mackles also created the pilot for the game show "Quickdraw" and served as graphic designer and animation art director for the video version of "Where in the World is Carmen Sandiego?"
"My work on PBS Kids was a blast!" Mackles said with a smile, revealing the love he has for his work and his good fortune to be in the right place at the right time.
Through middle and high school, Mackles studied piano and music theory at the Juilliard School. After graduating from Dartmouth College with a degree in Fine Arts, he attended the School for the Visual Arts, where he took a class with Glaser. 
Despite what may appear to be a diverse academic background, Mackles maintains that all of his educational experiences followed a consistent line―or perhaps two.
"Discipline and problem solving," he replied when asked what was common among the various programs he engaged in as a student. "I have been constantly surprised by how often my preconceptions come up short and how the actual solution is something I never would have thought of."
Shift to game design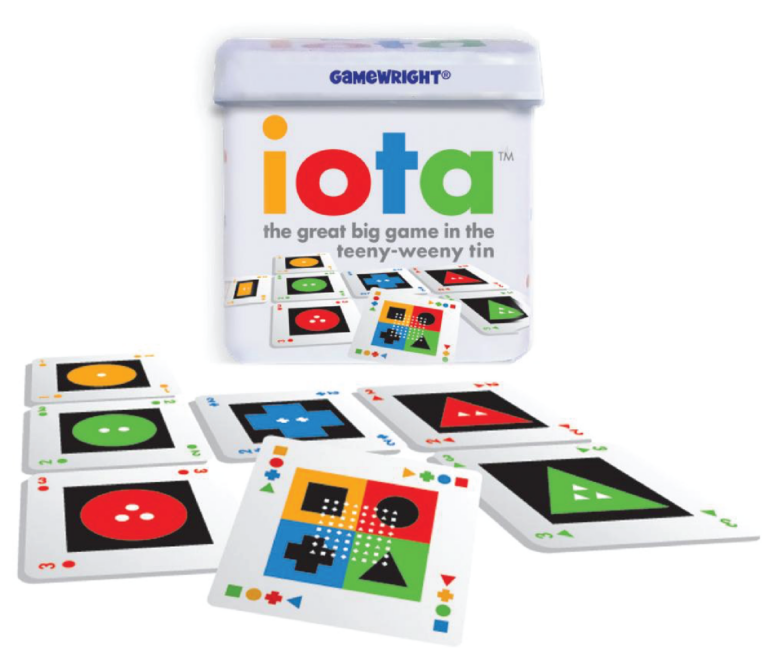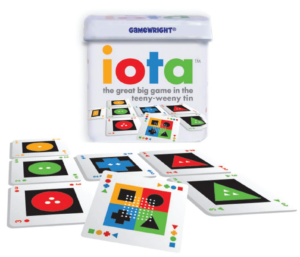 Being open to trial and error and to pivoting when one path does not go as planned has not only served Mackles well throughout his career but may have influenced his own pivot into game design.
"The idea of designing a closed system where the main objective is social connection and fun, has been in the mix since the late 1960s," he explained. He suggested that his design work may actually have been a means to this entertaining and engaging end. And while his passion for design remains, Mackles admitted it's not always fun and games (even though one of his games won an award from Mensa, the oldest high-IQ society in the world).
"I often find it difficult to know when a project is finished," he noted, suggesting that "learning how to fail fast…[is] a valuable skill." Not that Mackles has known failure all that often. In fact, many of his games have won industry awards and continue to prove popular among ever-expanding audiences.
"My two most popular games are IOTA and Splurt!," he says of the pair of games that are licensed to the parent-created company Gamewright. 
When asked where "PDG" in his company name PDG Games came from, Mackles explains that, when he showed one of his creative creations to Pullman, his fellow designer said that it was, "Pretty damn good!"
Added benefit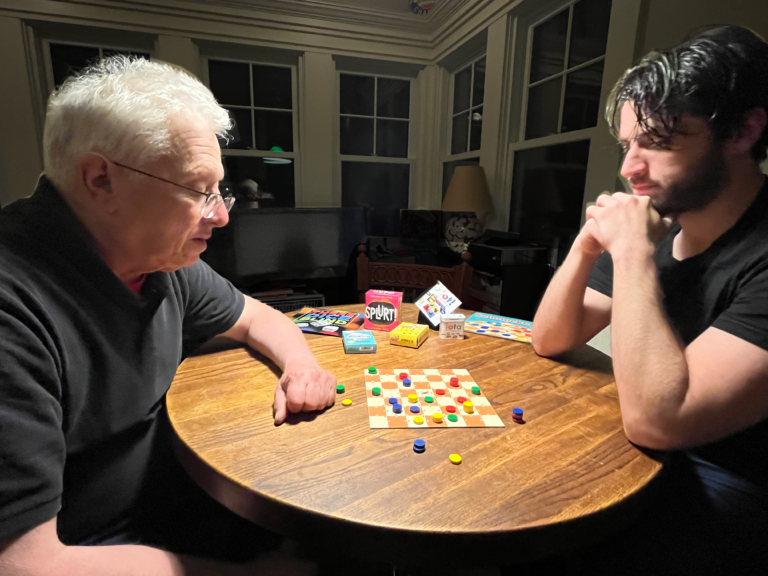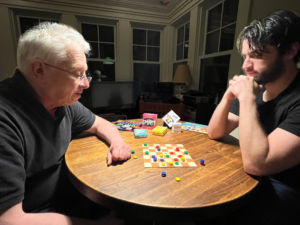 Though all of his games remain popular and productive (in that they exercise the mind and bring people together), Mackles' newer games include what he promotes as a "secret surprise" that benefits all players – a basic guide to meditation.
"Over time, I discovered that setting aside your thoughts and your ego and effortlessly letting go and relaxing as deeply as possible results in a particularly direct and powerful mind/body recharge," said Mackles. "Not unlike a really good night's sleep, and that the payoff for this small bit of discipline is a longer, happier life."
As his games are also intended to make players' lives happier and more fulfilling, it makes sense that he would promote this other practical practice.
"After all, if helping people survive and thrive isn't the name of the game," he concluded, "I don't know what is."
To find Mackle's games, visit https://www.gmackles.com/PDGgames.pdf.
RELATED CONTENT: 
Marking 35 years of creating signage for downtown Hudson (fiftyplusadvocate.com)
Boston fashion designer got his start at an early age (fiftyplusadvocate.com)
Author, artist Jackie French Koller turns another page (fiftyplusadvocate.com)