By Sandi Barrett, Contributing Writer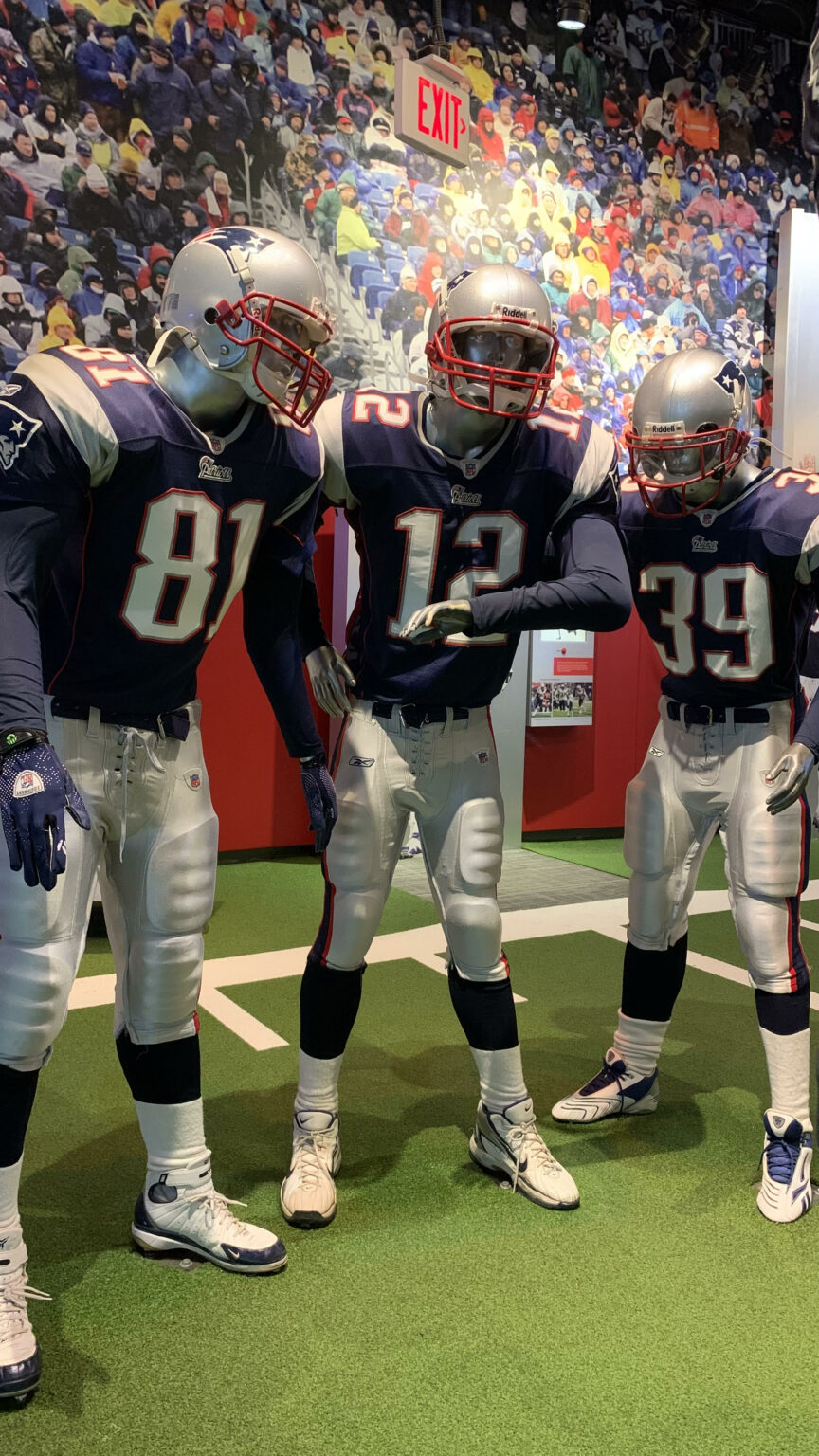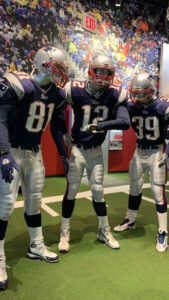 FOXBOROUGH – Patriot Place offers the next wave in sporting venues. More than simply a stadium for the New England Patriots and the New England Revolution, Patriot Place is a destination unto itself. When you are looking for a local spot for an overnight getaway, girls weekend, or family reunion, the entertainment, dining, and shopping options at Patriot Place will keep you busy all day and all night long.
Where to play

A wide variety of entertainment options at Patriot Place offer unique experiences.
The Patriots Hall Of Fame is one of the highlights. With interactive games and Pats memorabilia, football fans will love poring over the greatest Patriots highlights. Stand in the huddle with TB12 calling the play, test your vertical jump against Devin McCourty's, and pick up a few tips from Coach Belichick's "Belistrator."

The entertainment venues have some exciting offerings. The Comedy Scene will have you in stitches with live shows. For hands-on gaming, grab a seat at one of the 100 gaming stations at Helix eSports. Intrepid adventure seekers will love flying through the indoor skydiving venue, Freedom Wind Tunnel (opening soon). The Showcase Cinema De Lux is the spot for viewing all the must-see movies. Splitsville Luxury Lanes and Topgolf Swing Suite offer some active entertainment for the more competitive crowd.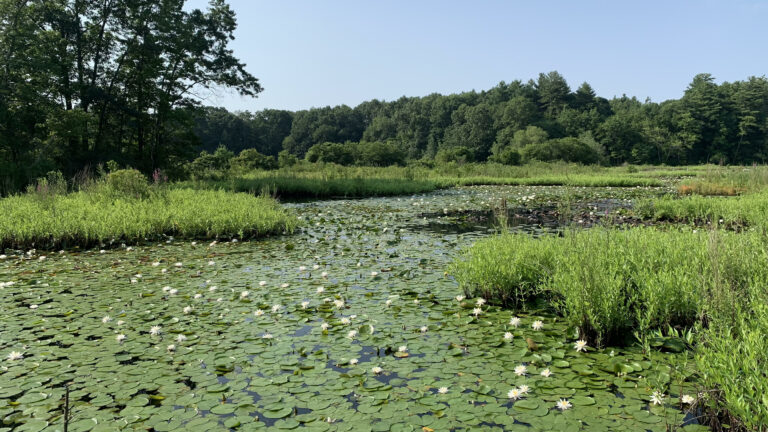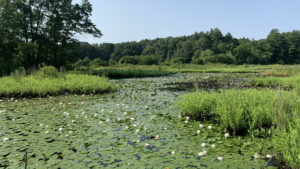 Outdoor enthusiasts will love wandering through Bass Pro Shops eyeing all the outdoor toys. Fishing, boating, hunting, camping―they have it all. Behind Bass Pro Shops is the Nature Trail and Ocean Spray Cranberry Bog. The half-mile nature trail meanders through a seven-acre bog. Along the walk are educational signs explaining the history of the bog and its ecosystem.
Late night escapade options include some honky tonk vibes at Six String Grill & Stage, a trip to Bourbon Street at Fat Tuesday, a nightcap at The Harp, or a pint at a local favorite―Wormtown Brewery.
Where to eat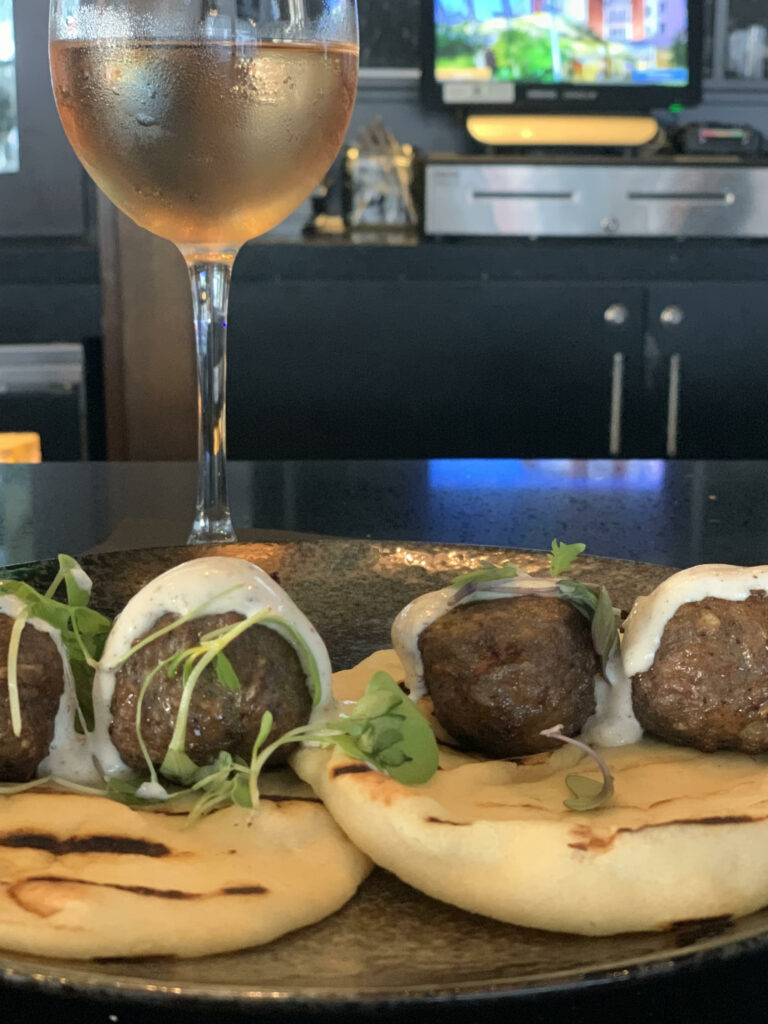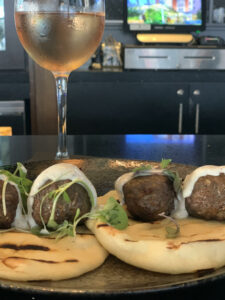 The mix of dining options at Patriot Place will keep you well-fed and happy. They have all the foodie cravings covered.

Fine dining at Twenty8 Food & Spirits features classic American cuisine. Davio's Northern Italian Steakhouse and Saga Hibachi Steakhouse & Sushi Bar also offer great gourmet dining options.

If you want something more casual, go to Tavolino for pizza, Achilito's Taqueria for bold Mexican flavors, Bar Louie for the ultimate gastro pub grub, or Skipjack's for a variety of seafood selections.

Midday sweet treats include Cupcake Charlie's for a gourmet cupcake, decadent Crumbl Cookies, and Menchie's Frozen Yogurt.
Where to stay

Two hotels anchor the activities at Patriot Place. With views of Gillette Stadium, comfy rooms, and onsite breakfast options, you can enjoy your relaxing Patriot Place experience knowing you don't have to face a late-night drive home.

The Renaissance Boston Patriot Place Hotel is a luxurious option with an indoor pool, inviting lobby, onsite restaurant and bar, and an outdoor patio with a perfect view of Gillette Stadium.
Another great hotel is the Hilton Garden Inn Foxborough Patriot Place. Also offering an indoor pool and onsite restaurant, the Hilton is pet-friendly. You can bring your favorite fur baby along for the adventure.
Staycation at Patriot Place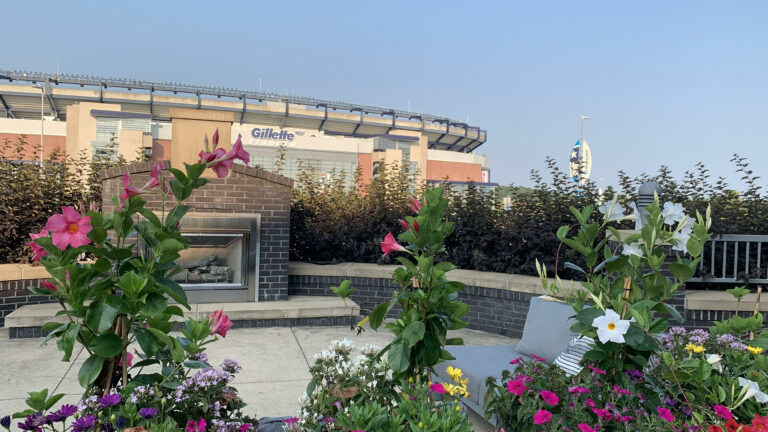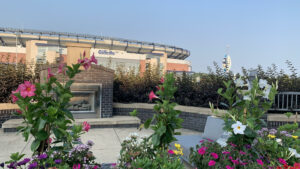 One of the best ways to enjoy a Patriots game, Revs match, or a must-see concert is stay over at Patriot Place. Arrive before the event, park at your hotel, find a great spot to people-watch, and enjoy delicious pre-game dining. Settle in for an exciting event without worrying if you need to leave early to beat the traffic. Simply walk across the parking lot to your luxurious room where you can relax and avoid the parking lot hustle.

Both the Renaissance Boston Patriot Place Hotel and the Hilton Garden Inn Foxboro offer fans the ultimate game day experience. Book an overnight stay game package that includes two lower-level tickets to the game, breakfast, and parking. To reserve your hotel/ticket package, enter the game day in the online reservation form and one of the room options will be the package if available. 
RELATED CONTENT: 
'Friends' Central Perk Coffeehouse is coming to Boston (fiftyplusadvocate.com)
Celebrate the Winter Olympics with a visit to Lake Placid (fiftyplusadvocate.com)
Berkshires offer a lot of attractions for a quick getaway trip (fiftyplusadvocate.com)