By Tyler Charpentier, Contributing Writer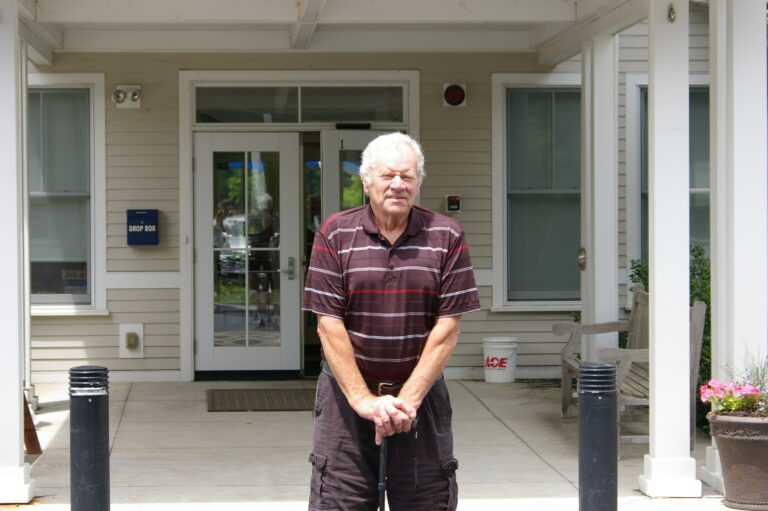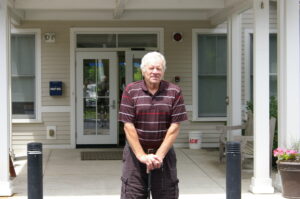 NORTHBOROUGH – Ken Bennett and his group of 10 to 20 walkers take to the trails every Thursday for weekly hikes through Northborough. 
Bennett has been hosting these hikes since 2020. 
There are two hiking seasons per year: the fall season is held from September through November, and spring season from April into late June. 
The hikers usually consist of members of the Northborough Senior Center but all ages are welcome and encouraged to join. 
"I think the best benefit of doing these hikes is getting to meet new people. Of course it's a good form of exercise but it's also a way to put yourself out there and make new friends," said Bennett. 
Northborough Recreation Director Allison Lane has been assisting in promoting Bennett's hikes through the town's "Be Well Northborough" program.
Be Well Northborough uses funds from the American Rescue Plan Act and puts them towards encouraging community members to get outside and better their mental health after the COVID-19 pandemic. 
"If you're talking about mental health and COVID-19 recovery, hiking is the perfect activity. It gets you outside and gives participants the ability to meet other people. During the COVID-19 pandemic you had to stay away from other people, we're trying to bring people back together" said Lane. 
Bennett's two favorite locations are the unnamed trails in the Lester Ross Dam area on Route 62 in Berlin and the McGrail trail. The McGrail trail takes hikers to the McGrail Farm Property located near Horseshoe Pond in Berlin. 
This specific trail has a personal connection to Bennett as it borders his childhood home. 
On the McGrail trail, the stone wall that divided Bennetts' property from the farm is still intact. There's a 25-acre tract of land that he and his family would farm for hay and corn harvests.  
Bennett and the hikers recently just visited the McGrail trail as a memorial for Donald Haitsma who died last year. 
Haitsma worked and grew up on the McGrail dairy farm with his stepbrother Allen Bezanson when they were both in high school. The two stepbrothers previously picked up milk from Bennett's father then returned to their dairy farm to pasteurize and bottle it. Afterward, they traveled through Marlborough and Northborough to sell their bottles of milk. 
The barn on the dairy farm has since been demolished, but the car used to deliver their milk is still parked on the trail. 
Bennett hosted his final hike of this spring season on June 22 at Berberian's Farm. The farm's owner Glen Berberian gave an in-depth tour and spoke about the history of the farm to the hikers. 
Bennett's fall season started in September and he hopes for another successful round of historic hikes. 
Participants are asked to meet with Bennett at the Northborough Senior Center at 10 a.m. on Thursdays where they then carpool to the designated trail of that week.
RELATED CONTENT: 
Local seniors help Sudbury Valley Trustees preserve open space (fiftyplusadvocate.com)
AARP awards grant for Northborough Senior Center trail (fiftyplusadvocate.com)
Walking benefits emotional wellbeing as well as physical health (fiftyplusadvocate.com)