By Evan Walsh, Contributing Writer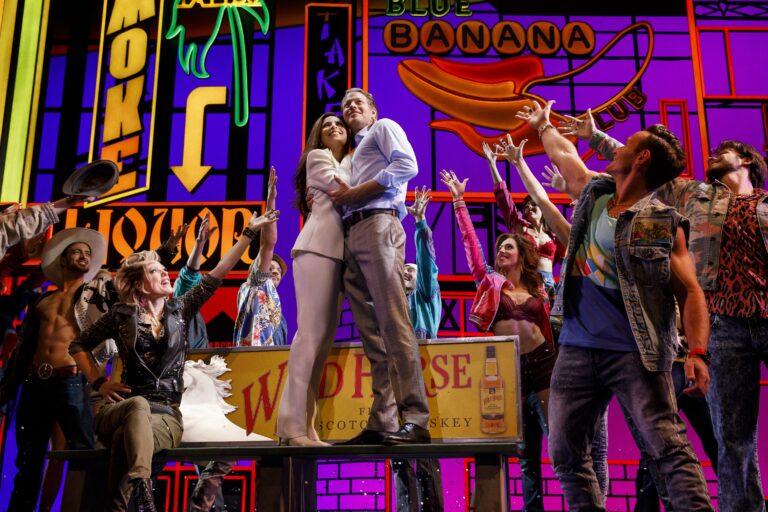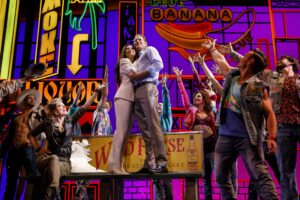 WORCESTER – In September, members of the community celebrated the launch of  The Hanover Theatre & Conservatory for the Performing Arts' 15th Anniversary Season at their Season Kick Off and Plaza Party. The celebration – which featured live music, a world premier of a mini documentary about the founders, an open house, and much, much more – capped 15 years of "Broadway, music, and more."
"It's been exciting to see us really grow," said Vice President of Communications Lisa Condit, who has worked at the theatre since before its grand opening on March 14, 2008. "We wouldn't have been able to grow if it weren't for the support of so many people at every level just rolling up their sleeves and making it happen. This organization has provided amazing opportunities and continues to expand its reach and impact on our community."
Although the anniversary celebration was exciting, the best is yet to come for The Hanover Theatre (THT). The theatre is now gearing up for their Broadway season.
Broadway in Worcester
From November to May, The Hanover Theatre will welcome six Broadway productions, including "Pretty Woman" (November 10 -12), "Beetlejuice" (January 2-7), "My Fair Lady" (February 16-18), "Little Women" (March 22-24), "Jagged Little Pill" (April 5-7), and "To Kill A Mockingbird" (May 3-5).
"Worcester has been hungry for Broadway tours. We're pleased to bring all new shows that have never come to Worcester as part of our Broadway Series this year. They're really big titles," said Condit.
Attracting Broadway shows is one highly competitive process, but the theatre's subscribers make it possible to bring some of the world's top talent to Worcester.
"Our subscribers help us take the risk to bring these national Broadway tours to Worcester," Condit said. "They're loyal. They recognize the value of setting aside time in advance for the arts and to make memories with the people that are important to them. It's a fantastic value. Our supporters stuck with us through the pandemic; we maintained a large number of our subscribers, even when there wasn't any theatre."
The theatre's subscribers are guaranteed their seats for the Broadway productions. The Hanover Theatre also offers generous discounts to local college students.
To subscribe – or to get more information – visit TheHanoverTheatre.org or call (877) 571-7469.
Holidays at The Hanover Theatre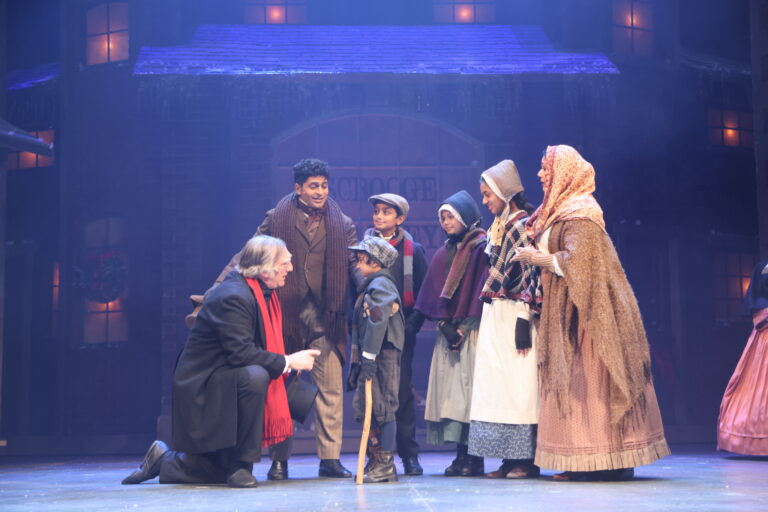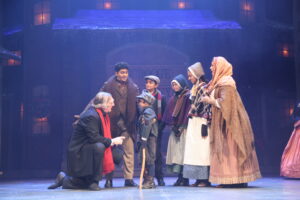 The Hanover Theatre also presents two annual holiday productions. 
"The Nutcracker" will be held Thanksgiving Weekend, from November 24 to 26. The show, which features a set design by an internationally recognized designer, "competes with Boston Ballet's Nutcracker," Condit said. 
The theatre's production of "A Christmas Carol" (December 16-23) features the Mighty Wurlitzer organ during both the pre-show and throughout the show. The Mighty Wurlitzer is "recognized as one of the cultural jewels of Worcester," and includes 2,495 pipes that can replicate the sounds of an entire symphony orchestra.
"It's a fantastic, under-appreciated instrument," Condit said. 
Condit also described the special atmosphere in the theatre prior to performances.
"There is always a sense of excitement and anticipation and joy of being here, even when people aren't sure what they're about to see. There's a sense of discovery – there's shared joy in that discovery. The atmosphere is friendly, accommodating, and welcoming."
Community programming
The Hanover Theatre is also committed to giving back to the community. This summer, the theatre presented a series of free concerts on the new outdoor Bank of America stage in the new Francis R. Carroll Plaza directly in front of the building and looks forward to presenting many more community events in the future. "I'm excited for us to have the opportunity to do additional programming in our community," said Condit. 
"In addition to the world-class shows, comedians, and concerts that come here, we recently held our third-in-our-history naturalization ceremony on our main stage," Condit explained. "We had 752 people taking the oath and becoming citizens. It's a special experience for all who come to the theatre."
Besides the high-quality programming and exceptional arts training students receive at THT's conservatory, THT Repertory produces professional theatre for the JMAC's BrickBox Theater just steps away.  Together with the community events, there's truly a way for all to enjoy and access The Hanover Theatre.
"There is something for everyone in what we offer throughout the season. I can find something in our season that would appeal to each one of my friends, family, and associates," Condit said.
RELATED CONTENT: 
Celebrate the Winter Olympics with a visit to Lake Placid (fiftyplusadvocate.com)
Berkshires offer a lot of attractions for a quick getaway trip (fiftyplusadvocate.com)
Assabet River Rail Trail keeps pace with growing communities (fiftyplusadvocate.com)