By Maureen Sullivan, Contibuting Writer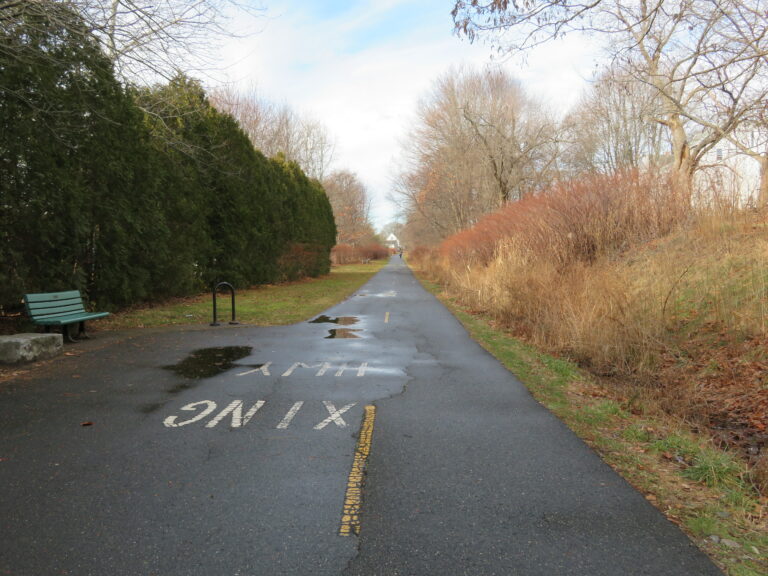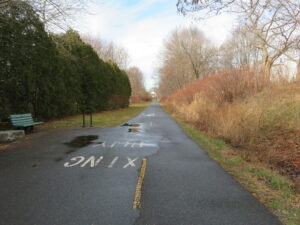 MARLBOROUGH – To walk, to run, to bike without dealing with traffic.
To enjoy the seasons, a few moments to relax, get some exercise.
For the past 25 years, the Assabet River Rail Trail (ARRT) has provided such opportunities year round.
The 8.6-mile trail starts at Lincoln and Highland streets in Marlborough and goes to Wilkins Street in Hudson, with connections to White Pond Road in Maynard and Maple Street in Acton. It is wheelchair accessible, and it is suitable for walking, bicycling, in-line skating and cross-country skiing.
"Every year there is increased use of the ARRT and all our trails as they become more popular, and during the COVID pandemic, [they] have been a welcome outdoor recreation opportunity for people of all abilities," said Marlborough Conservation Agent Priscilla Ryder.
"As the assistant director of planning and community development, I can say that Hudson's downtown has undergone a renaissance in recent years, becoming a very popular destination, and the ARRT is part of that renaissance," said Hudson's Conservation Agent Pam Helinek. "I frequently walk on the path at lunchtime and there are always cyclists, walkers and runners out enjoying the opportunity to get some exercise or walk their dogs near the downtown, but away from the traffic."
History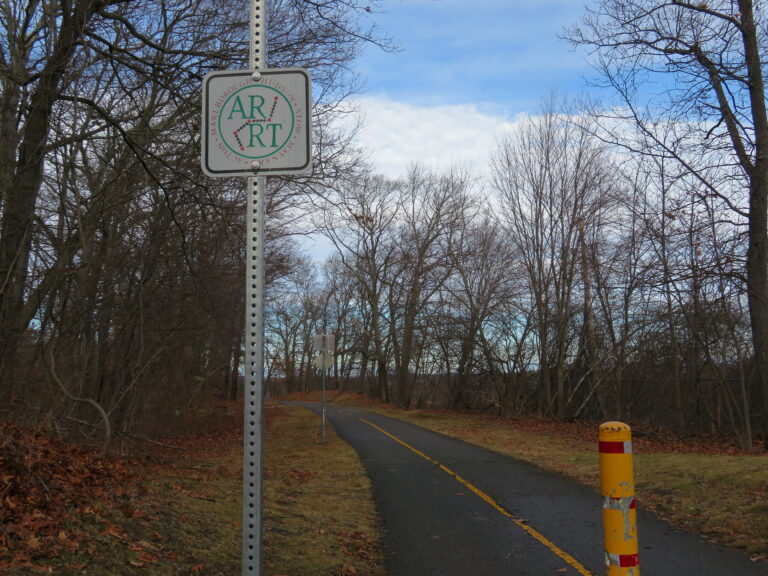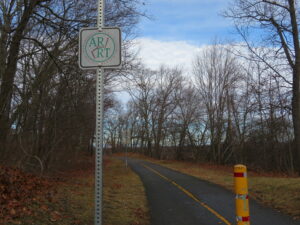 In 1997, work began to design and obtain funding to convert the former Marlborough branch of the Fitchburg Railroad. By June 1998, Marlborough and Hudson entered into an agreement to jointly oversee the design work.
In July 2000, Assabet River Rail Trail Inc. was incorporated as a nonprofit in the state. By May 2001, the first section, three-quarters of a mile, was opened. The next two sections would be completed by late 2003, which is when work began on the connector tunnel under I-290.
Marlborough's section of the ARRT was completed by September 2005; most of Hudson's portion of the trail is also open. Work to replace the highway bridge at Route 62, which included room for the trail, was started in 2006 and finished in 2010.
Parking is available off Hudson Street (across from Kelleher Field and Jefferson Street) and at the golf driving range lot off Hudson Street.
'A huge asset to the city'
According to Ryder, the trail has been a boon not only for residents, but potential residents as well.
"The Assabet River Rail Trail is a huge asset to the city, and there are several projects that have used it as a selling point to their projects," she said.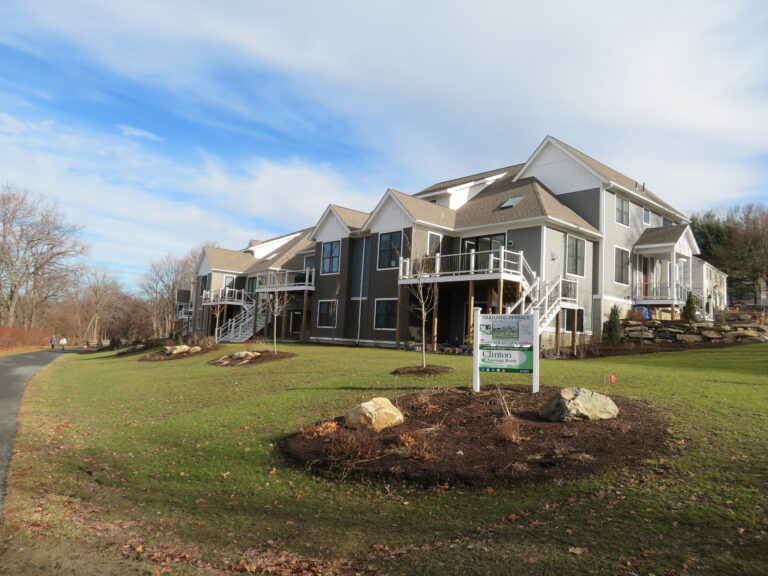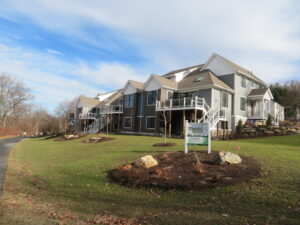 For example, Trailside Terrace is under construction on Ash Street. Its condominiums are right on the trail and will have a walkway to access it. The developers of Alta Marlborough at 283 Lincoln/Mechanic Street – which is a 276-unit apartment complex – plan to build a bathroom facility for use by people who use the trail and improve parking on Jefferson Street.
The 12-unit apartment complex at 272 Lincoln Street is proposed to be designed to help tie in the trail at the intersection. 
ARRT Inc.
ARRT Inc. is a volunteer group dedicated to promoting the Assabet River Rail Trail. 
Tom Green is a member of the board of directors for ARRT Inc. and of Hudson's Ad Hoc Bicycle and Pedestrian Committee.
He said the committee conducted a community survey last summer which, among other things, quantified the popularity of the Rail Trail in Hudson. 
"More than 90% of the over 600 respondents to our survey indicate that they use the rail trail. It is used for walking and running, biking, and by a smaller number of people for roller blading and after snowstorms for cross-country skiing and snowshoeing," said Green.
The group has also encouraged communities to continue the "Trail of Flowers" theme it started in Maynard.
ARRT Inc. is also working with the town of Stow to see if the full 12-mile connection from Marlborough to Acton can be realized in the near future. That connection would allow bike commuters to ride to Acton and take the commuter rail from there.
The ARRT connects with the Mass Central Rail Trail in Hudson and is part of the Boroughs Loop Trail.
According to Green, the Mass Central Rail Trail, now under construction, will connect to the ARRT at the Wilkins Street (Route 62) trailhead. That section of the trail is now scheduled for construction in 2024-25.
For information on ARRT Inc., visit www.arrtinc.org.
RELATED CONTENT: 
Local seniors help Sudbury Valley Trustees preserve open space (fiftyplusadvocate.com)
Black Heritage Trail highlights how Boston became an abolition hotbed (fiftyplusadvocate.com)
Irish Heritage Trail pays tribute to Boston's largest ethnic group (fiftyplusadvocate.com)