By Debbie Spingarn, Contributing Writer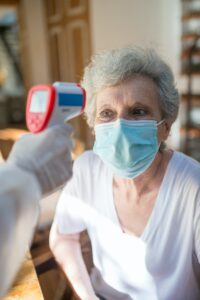 REGION – With nearly two hundred urgent care centers in Massachusetts, many people have used these freestanding medical care facilities from time to time. Urgent care centers, distinct from hospital emergency rooms, are open on a walk-in or appointment basis rather than emergency access, often through a 911 ambulance ride directly to a hospital ER. 
Urgent care centers offer various services and are regulated by a wide variety of regulatory agencies, including the Massachusetts Department of Public Health, Board of Medicine or hospital-affiliated boards. The type of access varies from appointments needed to walk-in services. Most urgent cares offer basic diagnostic procedures like X-rays, EKGs, blood tests and Covid tests, but advanced diagnostics are typically not available. 
Hours of operation are limited and staffing varies
Elaine Adjemian, 70, of Norwood, sought out a local urgent care center on the night before Thanksgiving of 2022. At 7:30 p.m., upon arriving at the facility, Adjemian was told the facility was closed. However, the website indicated a closing time at 9 p.m., so Adjemian requested to be seen, as she had a high fever and cough. After a conversation with a representative at the door, Adjemian was turned away with no referral as to where to go. At the time, the waiting room was empty and Adjemian requested that she be seen but was again turned away.
Janet Harish Bartony, also of Norwood, also experienced hours of operation at the same facility that did not match what was listed on its website. She admits when it comes to urgent care centers, she "hates them," and feels the hours of operation are sometimes misrepresented.  Another nearby urgent care closes as early as 4 p.m. on weekends. Yet another requires advance appointment scheduling online and may be booked days in advance.
Urgent care facilities are sometimes not staffed by a medical doctor.  One urgent care chain with many centers across the state, reputedly staffs its centers primarily with PAs (Physician Assistants). Despite having MD clearly displayed in its name, no MDs are allegedly on site at its centers. A call and email message regarding this issue sent to the corporate headquarters of this chain did not receive a response.  
Conditions treated
According to Samantha Wulff, spokeswoman for the Urgent Care Association, with headquarters in Batavia, Ill., of which many Massachusetts facilities are members, her organization is committed to Antibiotic Stewardship in Urgent Care, which monitors heavy use of antibiotics. Overuse of antibiotics is noted at urgent care centers and is a public health problem. Although the name "urgent" in urgent care suggests these facilities can treat emergency conditions, any potentially life-threatening issue (chest pain, severe pain, falls, heart conditions or other ailments common in over age 50 individuals) should be treated by calling 911 or heading to a hospital emergency room rather than a walk-in urgent care center. 
Urgent is not the same as life-threatening. Examples of urgency may be a mild burn or cut, pain in the ear, urinary urgency, cough, fever, congestion or mild pain. It should be noted that mental health conditions are not able to be treated at any urgent care facility.
Urgent care centers use the word urgent in their names. Older individuals, who may not use the internet, could have no way to access information about types of illnesses or injuries treated, as well as hours of operation, as the two Norwood residents, both over age 50, attested. Older individuals may have trouble using a smartphone or computer and have no access to information on the Web. This issue has become more prevalent as urgent care centers continue to grow in response to long waits at hospital emergency rooms. However, the hospital ER may be the best treatment choice and truly represents the word "emergency."
RELATED CONTENT: 
AARP Massachusetts applauds passage of 'An Act Promoting A Resilient Health Care System That Puts Patients First' (fiftyplusadvocate.com)
Rehab hospitals help patients reclaim independence after injury or illness (fiftyplusadvocate.com)