By David Wilkening, Contributing Writer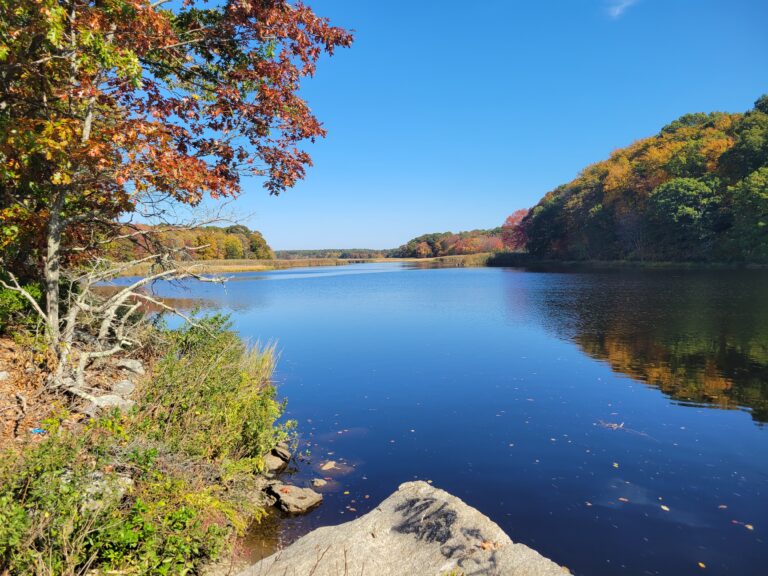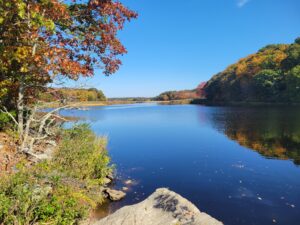 BRIDGEWATER – Physically, Hockomock Swamp is a vast wetland stretching across several towns in southeastern Massachusetts, with 16,950 acres in total. It's the largest freshwater swamp in the state and is also known as a natural flood control area for the region.
A place of mystery

But it's more likely known as a mystery, if you judge it on speculation and superstitions―a place haunted by year-round ghosts and strange creatures and known for bizarre sightings.
"Whether or not they go there, it's the place most asked about for visitors to our website," said Allyson Skerke, archivist and digital assets librarian at the Bridgewater Public Library.
You can check books and magazine articles in the library that usually include the words "strange" and read about the swamp that covers much of the northern part of southeastern Massachusetts.
It's also called the Bridgewater Triangle, a lesser version of the infamous Bermuda Triangle, where airplanes and boats have mysteriously disappeared.
The library itself described the swamp this way:
"The Bridgewater Triangle is a mystical area of UFOs, ghosts, out-of-place animals, mythical creatures and more." The library account attributes the term to New England-based cryptozoologist Loren Coleman.
It's a mystical area "meant to be explored with a strong heart, an open mind and a sense of adventure," according to the library description.
The swamp thrives with visitors around Halloween, which is no surprise, but chamber of commerce officials at the various communities touching on it say it attracts year-round interest. Many people make a trip to the swamp, which is spread across parts of Easton, Bridgewater, Norton, Raynham, Taunton, and West Bridgewater.
A protected environment

Most of the swamp remains untouched by development, in large part due to many years of pushing for environmental protection legislation. The Division of Fisheries and Wildlife owns approximately 5,000 acres within all six communities and the Hockomock Swamp Wildlife Management Area provides access to the public via recreational areas. Activities such as hunting, fishing, boating, canoeing, swimming and observation of and study of flora and fauna are allowed and encouraged. The Wildlife site says, "At least 13 rare and endangered species of plant and animals reside in the Hockomock."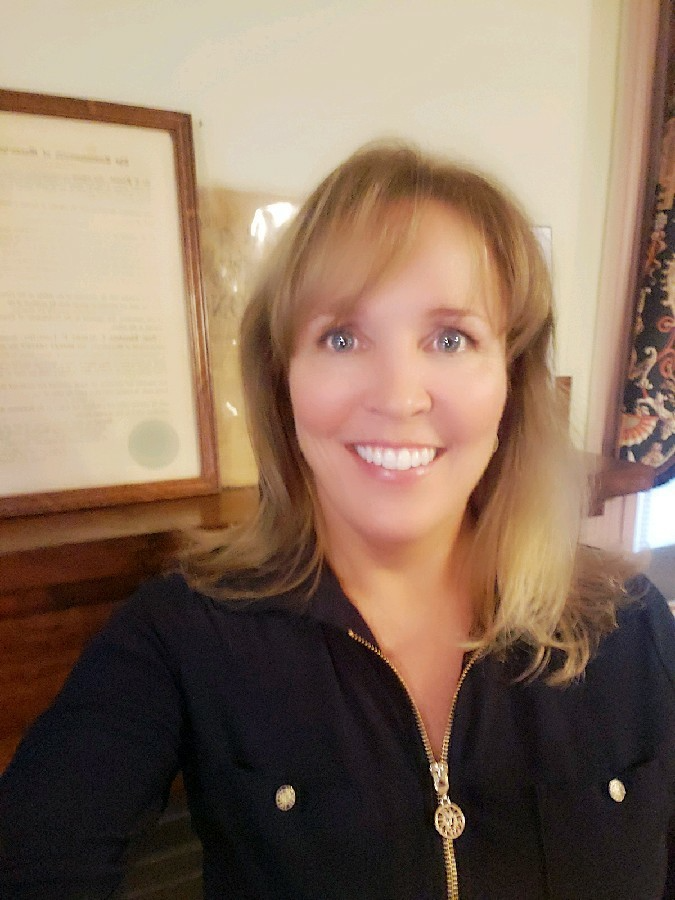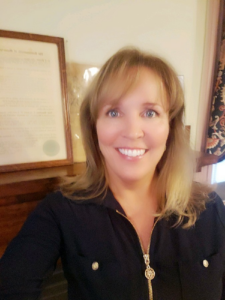 Some visitors choose or dare to take a hike in the swamp where there are trails. One of these is described in hiking trail guides as a "1.7 mile lightly trafficked loop trail located near Taunton, that offers scenic views and is good for all skill levels. Generally considered an easy route, it takes an average of 32 minutes to complete. This trail is great for hiking and walking, and it's unlikely you'll encounter many other people while exploring."
Reports from most visitors say it is a safe route generally devoid of any life-threating demons.
One hiker writes: "Great little hiking escape. There is hunting during hunting seasons so make sure to have your bright orange vest and hat if you head in during those times. It is posted at the main entrance parking area; as it is a large area I think folks come in other ways and are surprised to find hunters. Just be safe and bring your orange during hunting season and you will be fine. Nice place to hike." 
Hiker Sherry Hines described it as "One of the prettiest trails I've walked in a long time. Easy and clear paths, and stunning scenery. No pukwudgies though!"
She was referring to a human-like creature of Indian folklore.
Pukwudgies can appear and disappear at will, shapeshift (of which the most common form is a creature that looks like a porcupine and allegedly launched poison arrows at visitors).
Native American past

The swamp's early recorded days go back to the native Wampanoag Indians, best known for using it as a fortress against invasion by early English settlers. During the eighteenth and nineteenth centuries, Euro-American settlers deemed the swamp to be worthless, barren land, and attempted to drain it and convert it into profitable farmland. Reverend and historian William L. Chaffin of Easton was an early advocate of drainage schemes. 
However, the natives of the region placed a higher value on the swamp. For centuries, natives had relied on hunting game there, and the swamp had gained a revered status among them. They named it Hockomock, the Algonquin term meaning "place where spirits dwell." In addition to life-sustaining activities, much of the swamp served a dual purpose as a sacred burial ground. Stories and legends can be traced to its early days.
The Hockomock Swamp trail is among the most visited attractions but the area has other trails that are popular, said Kris Silva, president and CEO of the Taunton Area Chamber of Commerce.
The AllTrails website lists five trails in the Taunton area―reasonably flat and easy to venture for older walkers.
Other popular attractions

For non-hikers, the Old Colony Historical Museum at 66 Church Green in Taunton is popular with seniors, according to Silva.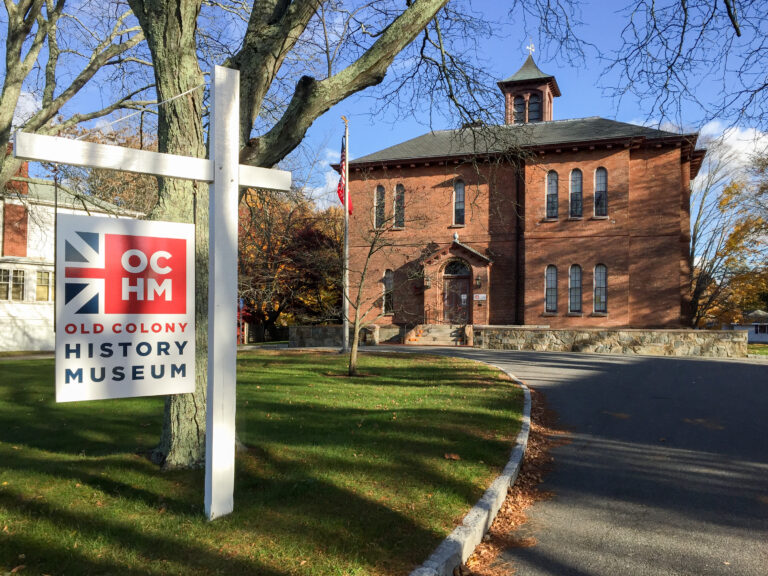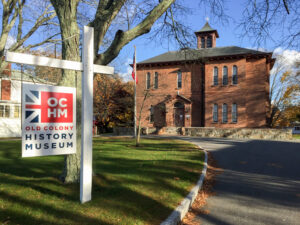 Visitors have called it a "hidden gem" with "fascinating accounts" and "rich historical stories of the area dating back to the 16th century."
Another famous walking trail is the Bridgewater area's 1400-acre Great River Preserve, which encompasses a range of rarely-seen habitats and features. It includes over a mile of pristine river frontage along one of the most scenic and undisturbed stretches of the entire Taunton River, expansive open fields, mixed pine/oak woodlands, vernal pools, and habitat for several rare species, including the eastern box turtle, according to the chamber of commerce.
Bridgewater and much of the area around the swamp are also well-known to visitors for their local breweries and farms, many of which have farm stands selling local produce.
For those who dare visit the swamp itself, it's suggested you don't go at night. No pukwudgies are expected but you never know.
RELATED CONTENT: 
New Bedford tells a whale of a tale (fiftyplusadvocate.com)
Forest Hills Cemetery a fascinating destination for history, landscape, art (fiftyplusadvocate.com)
Discover World's End Discover World's End in Hingham (fiftyplusadvocate.com)