By Deborah Burke Henderson, Contributing Writer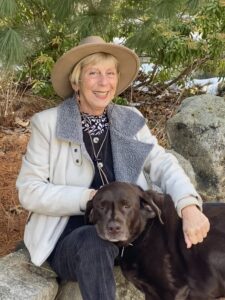 SHERBORN – "Transformative" describes the work and influence of Kelly DuMar, a poet, author, playwright, and generative writing workshop leader who passionately stirs the creative spirit within.

Born and raised here, DuMar is inspired by and deeply connected to place, home, habitat, and family. Nearby Farm Pond and the Charles River are sanctuaries for meditation, refreshment, and inspiration. Deeply empathic from a young age, she always wished to be a writer and a psychologist who could understand and care for other people's psyches.

"Nature, home, and the spirit have always been intertwined for me," DuMar stated. "In all my work, I help others tap into their source and make meaning of their lives."
Seven years ago, DuMar founded the Farm Pond Writers Collaborative (now the Charles River Writers Collaborative) to guide women writers in developing their artistic voices and connecting deeply with their innate creativity.

"I call my photo-inspired workshop process 'Aim for Astonishing' because it elicits profound personal awakenings, deepens connections with others, and fosters beautifully crafted writing in poetry and prose," DuMar said. "People tell me their feelings and their lives have been transformed through this unique creative writing experience."
A sense of roots

DuMar's family of origin struggled with the painful and complicated issue of alcoholism. As a teenager, she lost her first love in a car crash. These two traumatic experiences shaped her path and purpose. She learned that every day is a new beginning. That there is hope and always help to begin again.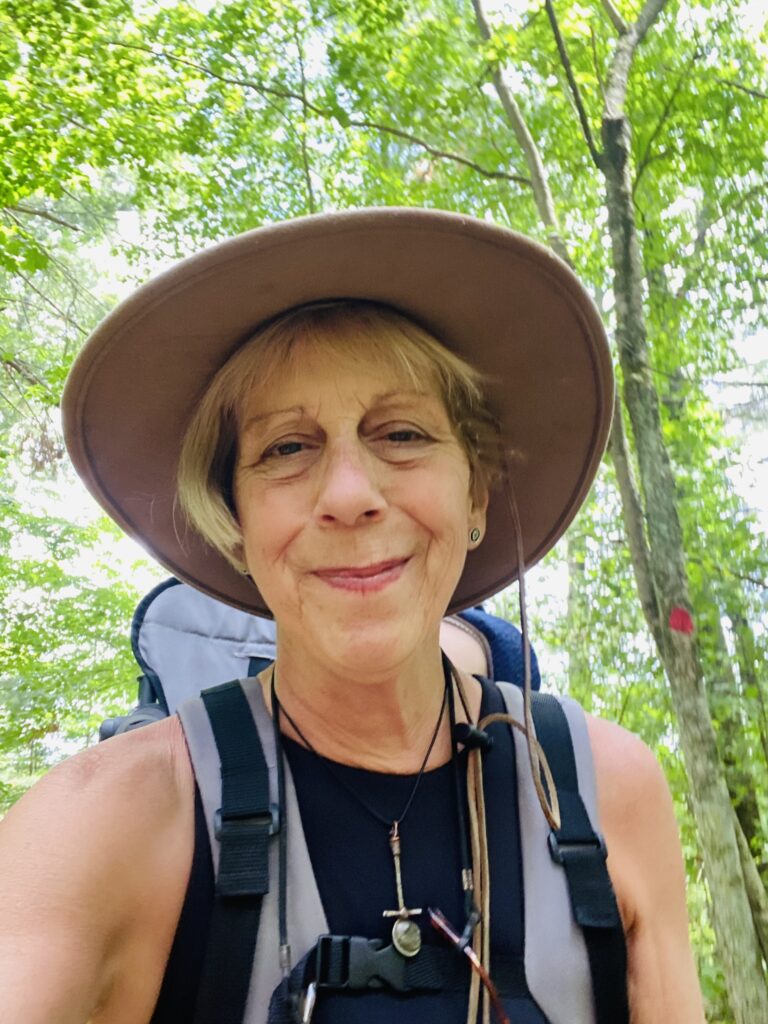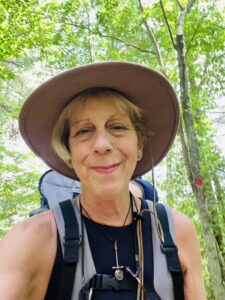 With a major in English and minor in psychology from UMass Amherst, DuMar went on to Harvard Graduate School of Education to understand family systems. After graduating in 1984, DuMar worked with adolescents around counseling and substance abuse. During an eight-year hiatus from Sherborn, she opened a thriving private practice in Florida. Writing was integral to her work.

After completing an 800-hour training in psychodrama, DuMar's career took a turn where she used spontaneous drama to help people grow, change, and work through their issues.
"I learned about spontaneity, creativity, and acting," DuMar said, "and that really changed my life. It awakened me to my own creative abilities and that process mattered to me. I overcame my own inhibitions of being shy and internal and became more expressive, playful, and light-hearted. Discovering creative freedom transformed my work with others."

DuMar married while in Florida and started raising a family. With the birth of her second child, she chose to close her practice and focus on parenting. Homesick for New England, the family moved back to Sherborn, and after having a dream connected with her teenage loss, she turned to writing—diaries about her children, teaching writing workshops, and publishing articles on parenting. In 2001, Red Pail Press published her nonfiction work "Before You Forget—The Wisdom of Writing Diaries for Your Children," the first book for parents to apply the wisdom of personal journaling to parenting. 
Many artistic pursuits

Wearing a producer's hat, DuMar has coordinated the Our Voices Festival of Boston-Area Women Playwrights held at Wellesley College for twelve years and the annual International Women's Writing Guild (IWWG) Boston Writing Retreat for six years. Monthly, she produces an open mic for the Journal of Expressive Writing and runs the weeklong Summer Play Lab for the IWWG, where she served on the board for six years. Additionally, she teaches an online play lab for women writers twice a year for the Transformative Language Arts Network.

Her master's degree in counseling and consulting psychology from Harvard and ten years' professional experience as a psychotherapist most recently came into play when DuMar was invited to join a volunteer support team to help Ukrainian psychotherapists and counselors in their day-to-day work with clients around the trauma of war. She facilitates the weekly online support group.

"Being involved in this outreach effort is just so meaningful," DuMar stated, "I feel spiritually connected to these people and am grateful for the chance to use the skills I have to support these professionals in their challenging work."
A widely-published writer

Her poems, prose, and photographs are published in many literary magazines, including Tupelo Quarterly, Thrush, Storm Cellar, Sky Island Review, Bellevue Literary Review, and more.

DuMar has published four poetry collections—"All These Cures" (Lit House Press, 2014), "Tree of the Apple" (Two of Cups Press, 2017), "girl in tree bark" (Nixes Mate, 2019) and "jinx and heavenly calling—I poached a portion of my mother's love letters to my father, 1953-1954," (Lily Press, 2023).

DuMar's daily blog, #NewThisDay, features nature images from her walks around the Charles River with reflections on her writing life. Discover more at kellydumar.com.
RELATED CONTENT: 
Sudbury author helps others unlock their writing potential (fiftyplusadvocate.com)
Cambridge author drew inspiration from unique sources (fiftyplusadvocate.com)
Author, artist Jackie French Koller turns another page (fiftyplusadvocate.com)