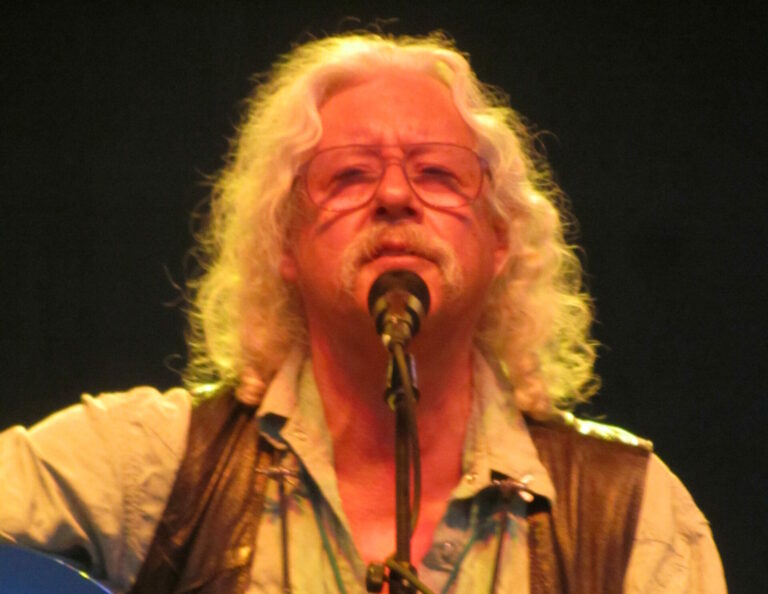 By Sandi Barrett
Contributing Writer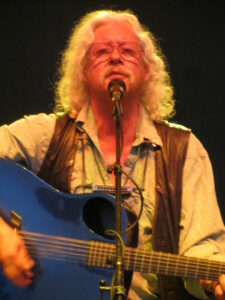 BOSTON – "Alice's Restaurant Massacree," a favorite song of Arlo Guthrie fans, debuted at the 1967 Newport Folk Festival. Guthrie, who has lived most of his life in Western Massachusetts, has a unique folk style incorporating musical storytelling touches upon contemporary issues and social injustices of the time. And some still touch current day truths. All the while, he simultaneously entertains his audiences with his charming wit and catchy melodies.

The new "Arlo Guthrie: Native Son" exhibit at Boston's Boch Center Folk Americana Roots Hall of Fame (FARHOF) opened March 31. The exhibit will leave you yearning to hear Guthrie's rendition of the "City of New Orleans" with its steady guitar strumming reminiscent of train wheels running along the tracks.
A trip down memory lane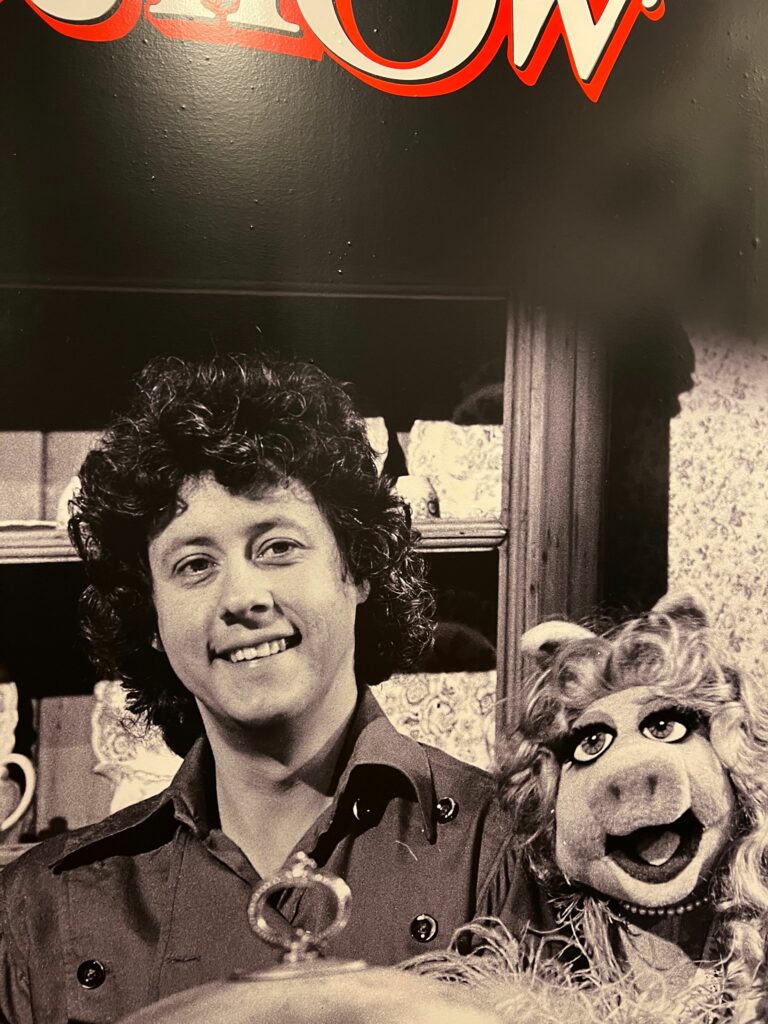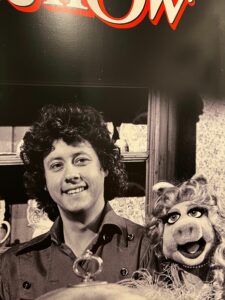 The "Arlo Guthrie: Native Son" exhibit includes memorabilia guaranteed to take you on a trip down memory lane. Guthrie's classic hippy-era costumes with denim, tie-dye, and '70s bell-bottoms play a starring role. A photographic timeline, including a handsome young Guthrie with Kermit and Miss Piggy―from his 1979 appearance on The Muppet Show―line the walls. Candid photos depicting a lifetime of Guthrie's friends, family, and career allow you a peek into halcyon days and all-consuming performances. Never-before-showcased items include Guthrie's first guitar, family photographs, and his handwritten lyrics are on display giving you an idea what a troubadour's life entails.
A variety of exhibits
Your tour begins at the Wang Center (https://www.folkamericanarootshalloffame.org/about) where you can immerse your musical mind in a cacophony of music history. The exhibits change at FARHOF regularly. Current exhibits include the Cultural Heroes―sculptures by Alan LeQuire. Fascinating larger-than-life heads of Billie Holiday, Bessie Smith, Woody Guthrie, and others captured an expressive moment. Another hall showcases the David Bieber Archives. Bieber's collection of one-of-a-kind memorabilia includes a wall of the greatest American folk musicians and historic pop culture icons which transports you to an earlier lifetime of young love and wild dreams.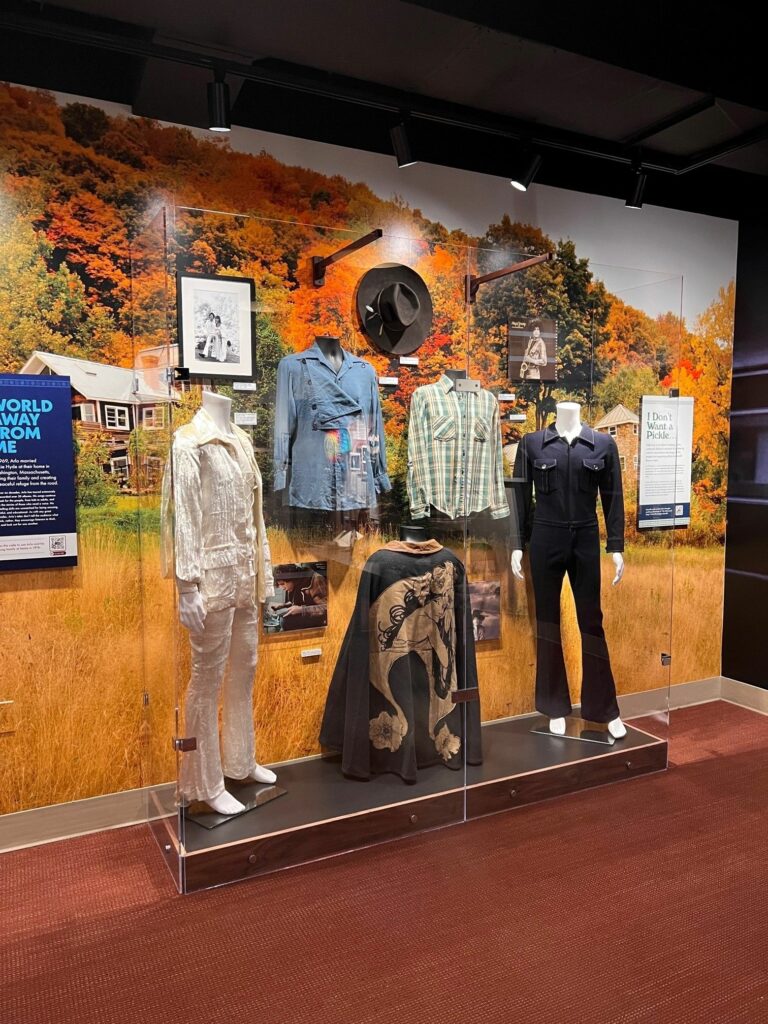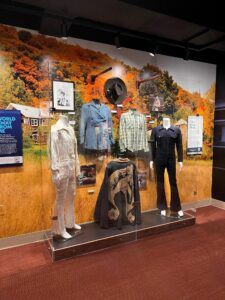 FARHOF winds through the Boch Center-Wang Theater with exhibits reflecting how iconic music shaped America's contemporary music trends. Exhibits run through the theater's lower levels spilling into the hallways that are covered with posters from long-ago performances and walls crammed with signatures of performers spanning decades. In the upper balcony walkway, theater-goers can explore a timeline of musical greats before the show or during intermission. The exhibit, "Boston: A Music Town," showcases the progression of music from the jazz and folk scene of the 50s through the rock era, R&B, hip-hop, all the way to the classical tunes of the Boston Pops and the Boston Symphony.

A FARHOF tour, in addition to the current exhibits, includes the historic Boch Center Wang Theater. The ornate theater is crowned with stunning architectural details and offers guests a glamorous theater experience. When available, tour guests can take center stage and step in the footsteps of great performers like Guthrie who have thrilled and entertained audiences from those very floorboards.

You may leave the Folk Americana Roots Hall of Fame with a recurring sticky musical earworm―like the restaurant run by Alice where you can get anything you want― that takes you back to a time and place where you can still hear it playing.
RELATED CONTENT: 
Boston music critic changed trajectory of Springsteen's career (fiftyplusadvocate.com)
Janis Joplin's last concert was in Boston – Fifty Plus Advocate
Boston mayor got Mick and Keith out of jail so the Stones could play at the Garden – Fifty Plus Advocate Stones sprung from jail for Boston concert