Mike Festa, State Director, AARP Massachusetts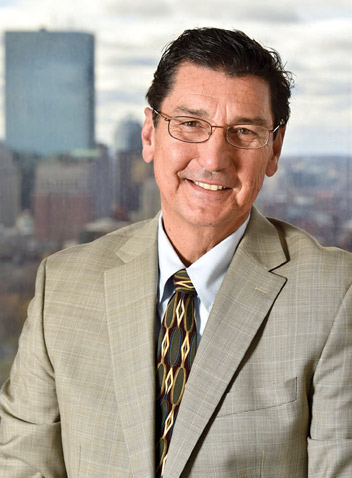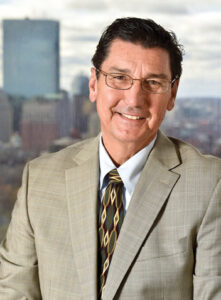 AARP Massachusetts is constantly working to ensure your voice is heard in the halls of the Massachusetts State House. Most recently, we successfully advocated for increases in home and community-based care, nursing home reforms and expansion of voting options. This year, we will be advocating on issues including supporting family caregivers, making further improvements to nursing homes, and increasing the availability of retirement savings and property tax deferrals. 
Recalling that more than 5,000 residents of Massachusetts nursing homes have died of  COVID-19 since the start of the pandemic, we must never forget the lessons learned from these tragedies. That is why improving the care delivered in nursing homes and other long term care facilities will be among the top priorities for AARP Massachusetts on Beacon Hill this year. These changes – including better training for nursing home employees and enhancing the state's preparedness and response to infectious disease outbreaks – are all to ensure nursing homes and all long-term care are safe, affordable, and accessible to all.  
Additionally, AARP Massachusetts is supporting changes to the current laws on senior property tax deferrals – removing the 10-year Massachusetts residency requirement and eliminating the stipulation that owners must live in the home for the five years preceding the deferral. 
Also, AARP Massachusetts will be pushing for a bill that will increase the opportunity for workers to save for retirement by expanding the state's CORE retirement plan to all employees of nonprofit and for-profit companies that do not currently provide retirement savings plans.  
Finally, we are urging the Commonwealth to increase the funding and the availability of programs that support the over 840,000 caregivers and home care providers that allow for residents to age with dignity in their own homes. Caregivers do so much for their loved ones and are an essential part of the Massachusetts healthcare system. Family caregivers spend about $7,000 each year on out-of-pocket costs. To help, AARP Massachusetts is backing the Family Caregiving Tax Credit, a bill that provides a state tax credit of up to $1,500 to eligible caregivers to assist in covering expenses like transportation and home health care aides. 
If you are interested in supporting our efforts, please consider becoming an advocacy volunteer, attending our Advocacy Day in April, or by signing-up for Advocacy text alerts: text JOIN to 2277. For more information, go to aarp.org/AdvocacyMA.
RELATED CONTENT: 
Changing the narrative of victim blaming when it comes to fraud (fiftyplusadvocate.com)
Heat Your Home for Less this Winter (fiftyplusadvocate.com)
Fall 2022 brings fraud awareness and financial resilience with AARP MA (fiftyplusadvocate.com)