By Mike Festa, AARP Massachusetts State Director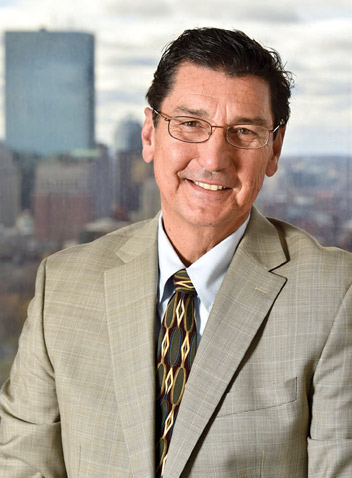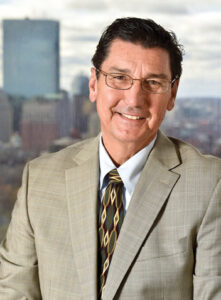 With a new year and tax season upon us, a lot of us start to think about money matters and how to make our finances work better. There is good reason money issues are a source of anxiety. It's been a rough few months, trying to make sense of inflation, the rollercoaster of gas prices and a stock market that lost money in 2022. This can get a lot more stressful if you're living on a fixed income. 
That's why your AARP is working to ensure you have a brighter and more secure financial future. We're fighting to protect and strengthen the Social Security benefits you've earned. And, we provide free tools and resources to help you plan, work and save for retirement.  
A great starting point is the AARP Money Map™. With just a few simple steps, the Money Map provides a clear plan of action and resources to help with unexpected bills and debt management. You don't even need to be a member; AARP membership is not required to use it.
Here in Massachusetts, we have our "Thrifty Thursday" series this March—webinars every Thursday this month to help you better understand and manage your finances. These events are free to attend; you need only sign up. 
Our first webinar is How Protect Yourself against Fraud and Identity Theft. The AARP Fraud Watch Network will share an inside look at how scammers think, how to safeguard against identity theft and fraud. Also, what to do if you or someone you know has been a victim. Join us March 2, at noon
Social Security: Understanding Your Benefits is March 9 at 6 p.m. If you are approaching or starting to prepare for retirement, you need to know how Social Security works. At this workshop, we'll focus on building an understanding of when to claim Social Security and what implications that will have on your finances. You will also learn how to secure your benefits. 
Making Every Cent Count: Everyday Habits to be Financially Resilient is slated for March 16 from noon to 1 p.m. Join us for a conversation about how our everyday habits can shape how financially resilient we are and how we can adopt good habits. Hear about daily ways to save, manage debt and budget. 
We'll dive into Retirement Planning: Strategies for Today and Tomorrow on March 23 at noon. It's never too early or too late to take charge of your financial future. If you're anxious about retirement, you can still build your stash — with the right moves. Learn tips for determining if you are on track and learn practical strategies to help you achieve retirement peace of mind.
Finally, Making Cents of Caregiving Costs is March 30 at noon. Caring for a loved one can come with a financial cost. We'll introduce you to the AARP Financial Workbook for Family Caregivers. It provides essential financial information caregivers need to manage more easily some of the complexities of caregiving. 
If you'd like to attend any of these, log on to AARP.org/MA. 
AARP can help make sure your money, health and happiness live as long as you do by helping you save money and pay down debt.
RELATED CONTENT: 
AARP Massachusetts continues to fight for you (fiftyplusadvocate.com)
Changing the narrative of victim blaming when it comes to fraud (fiftyplusadvocate.com)