By Kristina Nilson Allen, Contributing Writer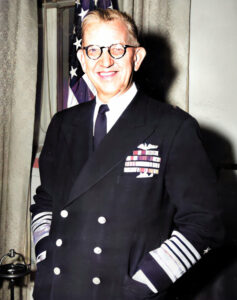 WESTBOROUGH – When off duty from 1947 to 1949, the Chief of Naval Operations and member of the Joint Chiefs of Staff could be found tending a rose garden at 9 Charles Street in Westborough. 
Adm. Louis Emil Denfeld was appointed by President Harry Truman to the highest-ranking officer in the U.S. Navy in December 1947. 
Denfeld was born at 5 Fay Street in Westborough on April 13, 1891. He attended Westborough grammar schools and formed a life-long admiration for his sixth-grade teacher Annie Fales. 
After the death of his father, Denfeld spent his high school years in Minnesota. From there he entered the U.S. Naval Academy in 1908 and graduated in 1912.
Three years later, he returned to Westborough to marry his childhood sweetheart, Rachel Metcalf, in the Evangelical Congregational Church. Although they traveled worldwide, the couple always considered the Metcalf family homestead at 9 Charles Street their permanent home. 
During World War I, Denfeld saw action in the Atlantic on anti-submarine destroyers. In 1941 he rose to the post of Assistant Chief of Staff to the Commander of the U.S. Atlantic Fleet. He was charged with planning safe routes for escorting convoys across the Atlantic and received the Legion of Merit with Gold Star.
From 1942 to 1945, Denfeld served as Assistant Chief of the Bureau of Naval Personnel. He received the Distinguished Service Award for his exceptional leadership in expanding the Navy to full fighting force.
As commander of Battleship Division Nine, Denfeld directed the fire of three ultramodern battleships during the Okinawa campaign. He also supervised the refinement of radar as an effective defense weapon.
After Japan's surrender, Denfeld returned to Washington D.C. as Chief of the Bureau of Naval Personnel. He directed the demobilization and personnel plans for the postwar Navy. 
In 1947, as a four-star admiral, Denfeld headed the U.S. Pacific Command and U.S. Pacific Fleet. He was confirmed by the Senate as the 11th Chief of Naval Operations on Nov. 2, 1947. 
During his tenure, Denfeld greatly improved the lot of the enlisted sailors through pay raises, broader training, and increased opportunity to become officers.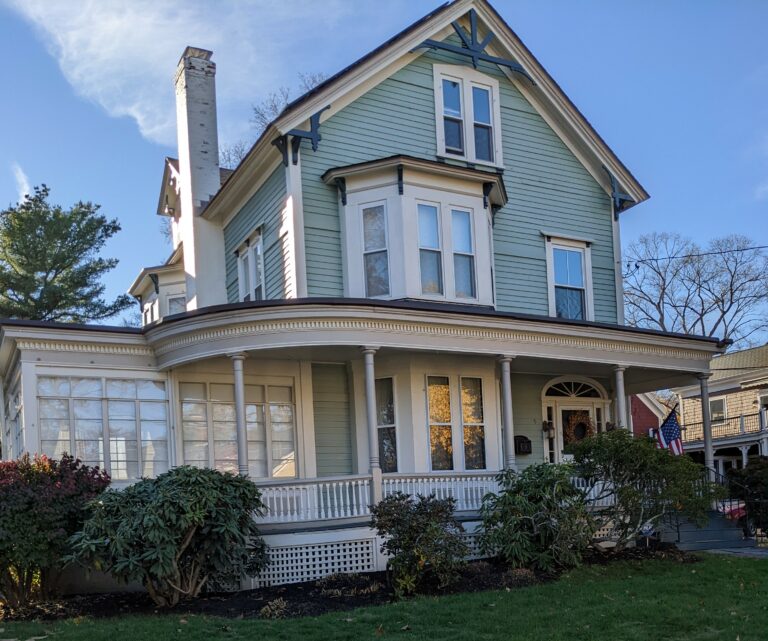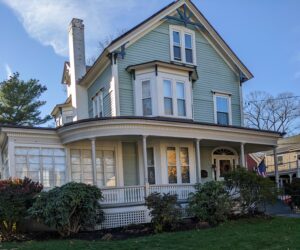 After several years, Denfeld disagreed with the policy of Truman and the Secretaries of the Navy and Defense about the future role of the Navy and its aviation program. For his principled beliefs, Denfeld was relieved of his position in late 1949 and retired in 1950. 
Adm. and Mrs. Denfeld returned to their home in Westborough in 1951. Denfeld served as an advisor to Sunoco from 1950 to 1971. He died on March 28, 1972 at age 80, leaving his wife and no children. 
The admiral was laid to rest in Arlington National Cemetery (Section 30, Grave 433). 
RELATED CONTENT: 
WWII veteran celebrates 101 years at American Heritage Museum (fiftyplusadvocate.com)
Veterans Services Center dedicated in memory of fallen Westborough Marine – Fifty Plus Advocate
My Life My Story program adds life stories to veteran's medical records (fiftyplusadvocate.com)