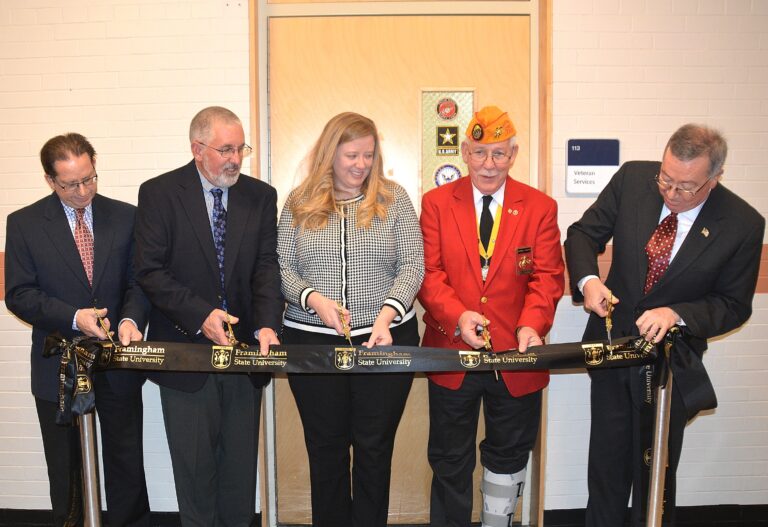 Michael Haskell was killed in 1983 Beirut attack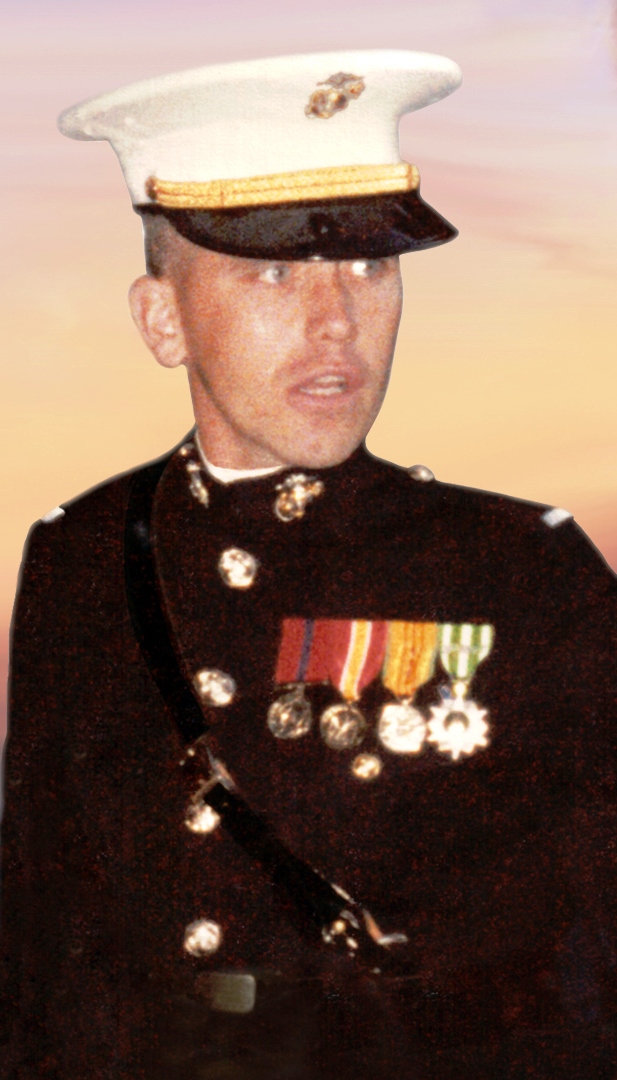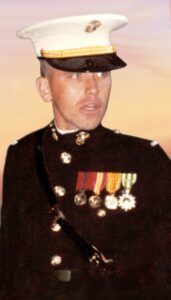 By Ed Karvoski Jr., Culture Editor
Region – Framingham State University (FSU) dedicated its Veterans Services Center to a fallen alum: U.S. Marine Corps Capt. Michael Haskell, killed at age 32 by the 1983 bombing attack at Marine barracks in Beirut, Lebanon. Family, alumni and current student veterans joined FSU administrators at a dedication ceremony Nov. 12.
A native of Beverly, Haskell's family moved to Westborough in 1966. After graduating from Westborough High School in 1968, he enlisted in the Marine Corps and served in Vietnam the following year. He attended drill instructor school in 1971 and soon got promoted to staff sergeant, then served as senior drill instructor for multiple platoons. While taking a brief hiatus from the military to attend college, Haskell spent two summers studying the Marine Corps Platoon Leaders Course.
His strong commitment to serving as a Marine is fondly remembered by his brother, Jeffrey.
"Mike was born to be a Marine," Jeffrey stated. "He found his place in the world when he enlisted and knew that he was a lifer from day one. It was exactly who he wanted to be."
Haskell's widow, Christine, cherishes an eventful few years including their 1975 wedding at St. Luke the Evangelist in Westborough as he prepared for his 1976 college graduation, and ultimately becoming a military family.
"We went to Williamsburg for our honeymoon so he could write a term paper about Jamestown," Christine relayed. "We were married on Friday of spring break and drove to Virginia on Saturday. I was so comfortable and trusting to follow him into a lifestyle unfamiliar to me. Although short-lived, it was truly the happiest time of my life."
Following college graduation, they moved from Westborough to Quantico, Va., when Haskell was commissioned a second lieutenant and attended The Basic School. In 1977, he served in Okinawa while Christine relocated back to Westborough and their son Jason was born.
Haskell was promoted to first lieutenant in 1978 and stationed at Marine Barracks Washington D.C. In 1979, their daughter Melissa was born while they lived in Virginia. Along the way, Haskell earned a master's degree at Georgetown University.
Promoted to captain in 1981, he was assigned to the 1st Battalion, 8th Marines for two six-month Mediterranean deployments. On Oct. 23, 1983, Haskell was killed by the Marine barracks bombing in Beirut. He was posthumously awarded the Purple Heart.
A park in Beverly is named in honor of Haskell. A plaque in front of the Forbes Municipal Building in Westborough memorializes him.
After the FSU Veterans Services Center opened in 2017, a number of student veterans expressed interest in naming it in honor of an alum. Marine Corps Vietnam veteran and FSU alum Warren Griffin of Holliston suggested Haskell.
According to the mission statement printed in the dedication program, "The Office of Veteran Services strives to aid veterans, military service members and their family members in achieving their educational and professional goals by: Providing support for a smooth transition from the military to the academic environment; Collaborating at FSU and throughout the Metrowest community to access resources to address obstacles in achieving the goals of student veterans and their families."
Furthermore, the Veterans Services Center offers an outlet for a comradery unique to veterans, noted Jacquelyn Wolf, FSU veterans' services coordinator.
"It's a place where our student veterans meet and bond," she explained. "They can hang out together and feel comfortable, knowing that they're surrounded by brothers and sisters. They have this great network to watch each other's back."
Some student veterans donated their own items to furnish the center. Wolf believes that naming the center after Haskell will personalize it even more for them.
"They're honoring somebody who went back into the military after he graduated from our school and made the ultimate sacrifice," she said. "That will really be significant for our student veterans."
Commenting on how her husband would react to FSU's tribute to him, Christine shared. "Mike would be so impressed that there is an on-campus office to help veterans and overwhelmed with pride to have his name associated with the facility."