By David Wilkening, Contributing Writer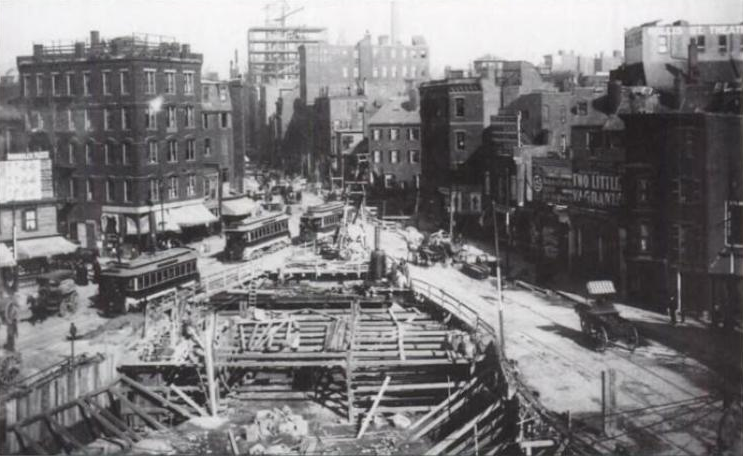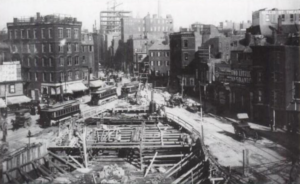 BOSTON – The MBTA has had its share of bad news in the past couple of years, but recent accomplishments are a high point in the latest chapter of its long history. 
Last December, it celebrated the opening of a new, major rail extension. But the three-mile-long project linking Boston to Medford came after several delays―blamed on construction changes and COVID. Still, it was a brief moment of good cheer for the T's 650,000 daily riders who are more accustomed to continually painful news during what might be called a "very bad" year for beleaguered passengers.
How many of those riders are seniors is not known, but the T has encouraged them with 65-and-over discounted prices for a Charlie pass.
North America's first subway 
Whatever celebration was held recently in Medford, it must have been more modest than Sept. 1, 1897, which was proclaimed the "dawn of a new era in public transportation." Boston holds the title for having North America's first subway. But in recent times, the oldest subway system has shown its age― in unflattering ways.
Its woes continued throughout 2021 and 2022. And mounted to include broken-down subway cars belching smoke and fire. Station escalators breaking down. Runaway trains. Fatal accidents. Rush hour trains running on weekend schedules. Brand-new subway cars pulled from service. Derailed construction vehicles.
You would almost have to be a writer of fiction to imagine the troubles, which even included a moving train on the Red Line that was driverless. 
The train traveled through four stations before it was brought to a halt, according to a news wire report. The AP said no one was injured in the incident. 
Pledges for improvement

All these problems at the nation's oldest subway system last year certainly strained the patience of riders, prompting a probe by the Federal Transit Administration and worried political leaders.
"It's enraging," said Boston Mayor Michelle Wu, who promised to "Free the T," in a radio appearance on GBH News, referring to the MBTA. 
Wu's comments came less than a month before a 43-year-old Orange Line subway train caught fire as it was crossing a bridge north of Boston on July 21, prompting one passenger to jump into the Mystic River and others to scramble out of windows.
Former Gov. Charlie Baker had called the fire "a colossal failure" and welcomed the FTA investigation.
But Baker said things were not all bad. He pointed out more than 85 percent of daily rapid transit trips were on time.
But there were problems there too.
The T was making repeated promises that shutdowns would make for faster rider times. The Orange Line was closed down for that planned improvement. But a test on the line not long after the repairs found it slower than before. A trip from one end of the line to another that normally took up to 45 minutes now took 48 minutes, according to TransitMatters, a public transportation group.
Problems have existed from the beginning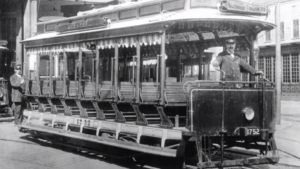 Déjà vu, as they say when you consider the events of the last two years to the start of the Boston area's subway system occurring more than a century ago.
They had fiery explosions, And deaths, too. And something new that would not help the attitude of recent subway sufferers: graveyard issues.
In September 1897, from a news story:  
"Shortly after 6 a.m., a trolley car headed down a slope toward a newly finished tunnel under Tremont Street. More than 100 people were crammed aboard for the first ride of the United States' first subway.
If it was history in the making, it was brief. The one-mile ride lasted just three minutes. Even so, onlookers cheered wildly when the trolley pulled into the Park Street Station.
With the promise of more stations to be built, Bostonians looked forward to no longer having to slog through mud and snow on horseback or on foot, or spending hours in buggies and trolleys stalled on the city's traffic-choked streets."
And now―(Dec. 12, 2021 from a news story in the Medford Patch):
"The T's new Green Line extension to Medford opened Monday with widespread celebrations after decades of discussions and  years of construction through Medford, Somerville and Cambridge. Now in service, the extension saw hundreds gather outside the Medford/Tufts University stop in Medford before 5 a.m. on Monday for the chance to ride the day's first train. 'This is a great day for the MBTA,' MBTA General Manager Steve Poftak said."
It's often a surprise to many that New York City ― which is known for its extensive subway system ―  was not the first in the U.S. 
New technology

The Boston subway was very much a product of the technological advances made during that time, according to the book "Encyclopedia of Twentieth Century Architecture":
"The subway is a 19th-century idea realized largely in the 20th century. The industrial revolution was the primary catalyst for the advent of underground transportation; without it the iron horse that pulled the trains, the tunneling technology that bored through the earth, and the iron walls that held those tunnels up would have been impossible."
The Boston subway only came about due to the specific invention of the electric motor in the late 19th century, according to their account.
Residents of London, England, had been riding the world's first subway system for 34 years when Boston began to study the idea mainly because of traffic congestion. Since Americans were not keen on the idea of a subway like one in London, England, which was a steam train that ran in dark tunnels and spewed ash and soot everywhere, an alternative method of generating power would be needed to build a subway in the U.S.
Frank Sprague solved this problem when he invented an electric motor in 1886.
The T in 1897 did not take long to have its own problems. The biggest accident was a huge gas explosion in March that rocked the area around Tremont and Boylston streets. Sparks off a passing streetcar had ignited a large pocket of natural gas trapped between the roof of the tunnel and the street above. Ten people were killed, and 60 were seriously injured. The tunnel itself was not damaged and work went on ahead of schedule. The disaster did nothing to soothe people already concerned about traveling underground, which was still highly unusual in those days.
Rivalry with New York City
As you might imagine, the system did not get off to a flawless future. Another reason was quickly evident in a book on Boston and New York City's rivalry to build subways. It was detailed in "The Race Underground: Boston, New York, and the Incredible Rivalry That Built America's First Subway" by Doug Most.
It was described this way by the author:
"Two brothers from one of the nation's great families―Henry Melville Whitney of Boston and William Collins Whitney of New York―pursued the dream of his city digging America's first subway, and the great race was on. The competition between Boston and New York played out in an era not unlike our own, one of economic upheaval, life-changing innovations, class warfare, bitter political tensions, and the question of America's place in the world."
He said both cities at the time were strenuously debating whether or not to build a subway. There was an enormous amount of cultural change people had to go through to accept subway travel, which was then associated with being buried alive.
Not everyone greeted the 1897 subway with open arms for other reasons as well. Opposition was so strong that over 12,000 businessmen signed a petition against the construction of the subway and an anti-subway league was even formed.
Skepticism for many reasons
Some members of the public were also skeptical about the idea of traveling underground because it was a place associated with death and burial, according to historical accounts. This was a constant theme during the entire length of the project and it didn't help when the construction later unearthed graves from the old Central Burying Ground.
The remains were given to Lewis Jones & Son, an undertaker, for reburial in the Central Street Burying Ground. A plaque was placed above the remains, which read:
"Here were interred the remains of persons found under the Boylston Street Mall during the digging of the Subway, 1895."
With all its problems and setbacks, the Boston area's system of mass transit opened with a bargain price―a single nickel.
RELATED CONTENT: 
This year's US Open is latest chapter in Brookline golf club's history (fiftyplusadvocate.com)
Forest Hills Cemetery a fascinating destination for history, landscape, art (fiftyplusadvocate.com)
Awaken your inner history buff -Awaken your inner history buff (fiftyplusadvocate.com)