By Kathryn Acciari, Contributing Writer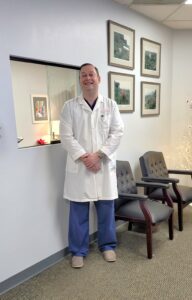 HOLDEN – Podiatrist Dr. Anthony Tickner is committed to supporting the health of the community. With three offices in Central Massachusetts, he and his team at Associated Foot Specialists are able to provide quick, convenient care to patients with foot problems.
While many podiatrists focus on one specialty area, Tickner prefers to serve as a generalist for any type of foot problem.
"We treat every age of patient, from infants and children to adults and senior citizens," said Tickner. "Our patient base includes athletes, executives, and people with specific health problems, like diabetes. Quite often, we see the weekend warriors, such as dads who think they can still slam dunk a basketball but end up injuring their foot."
Patients at Associated Foot Specialists receive special insights into treatment when they see Tickner and his team. They get to hear about new developments in the treatment of foot issues. 
One up-and-coming procedure that Tickner offers is Lapiplasty, a form of bunion correction that stabilizes the affected joint of the toe.
"Usually, bunion treatments are 50-70% successful, but with Lapiplasty we are seeing over a 95% improvement," said Tickner. "The patient is able to return to normal activity much faster than with traditional bunion treatment."
Another non-traditional treatment involves the use of medical grade honey. Originally used by the Egyptians and Mesopotamians, medical grade honey prevents bacteria from growing on wounds and bedsores. 
"We were able to save a diabetic patient's leg through the aggressive use of medical grade honey," said Tickner. "She was in danger of amputation, but treatment with Medihoney saved the leg. She regained function with the treatment of honey and long-term therapy."
Tickner sees new skin graft science emerging that involves the use of synthetic dressings that contain glass particles. This creates a structure similar to scaffolding that supports the skin and helps to heal wounds faster. Fish skin grafts are in development and are showing promise for wound healing and pain relief. Another innovation is the development of 3-D printing to reconstruct replacement parts in the body. Tickner hopes to see this applied to foot reconstruction at some point in the future.
In addition to his practice at Associated Foot Specialists, Tickner serves as Medical Director of the St. Vincent Hospital Wound Care Center. In this role, he oversees the treatment of patients who suffer from chronic, non-healing wounds. "The advances in wound care are impressive," said Tickner. "We successfully treat diabetics as well as cancer patients who have suffered skin damage from radiation therapy."
Tickner's team at Associated Foot Specialists treats most foot ailments, including plantar fasciitis, hammer toes, arthritis, warts, and flat feet. Each patient undergoes gait analysis, vascular testing, and a biomechanical examination. The practice has its own digital x-ray machine so that patients can stay on-site for x-rays. Tickner often recommends shoe inserts for diabetic patients and offers a custom molded shoe program.
Associated Foot Specialists is known for its attentiveness to its patients. The practice sets itself apart with its standard of responding to patient calls within 48 hours. Tickner said, "Quite often, when you call a medical office as a new patient, you are given an appointment several weeks out. We don't make people wait; we make it a priority to set an appointment as quickly as possible."
The team at Associated Foot Specialists takes a holistic approach to treating its podiatry patients. "We communicate with each patient's other care providers, so that their medical conditions are considered in conjunction with our recommended treatments," said Tickner.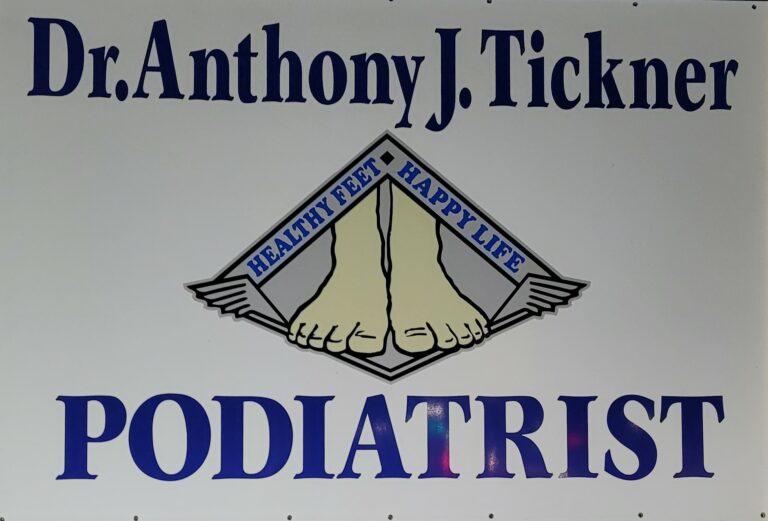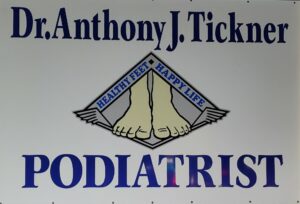 Associated Foot Specialists now has offices in Hudson, Holden, and Worcester in order to conveniently serve its patient population. Tickner intends to continue to seek innovative treatments for his patients.
"My patients amaze me every day," said Tickner. "We pride ourselves on getting our patients back to the way they want to live. That makes my work all the more rewarding."
Visit masspodiatrists.com for more information about Associated Foot Specialists.
RELATED CONTENT: 
For healthy feet, take care of your overall well-being (fiftyplusadvocate.com)