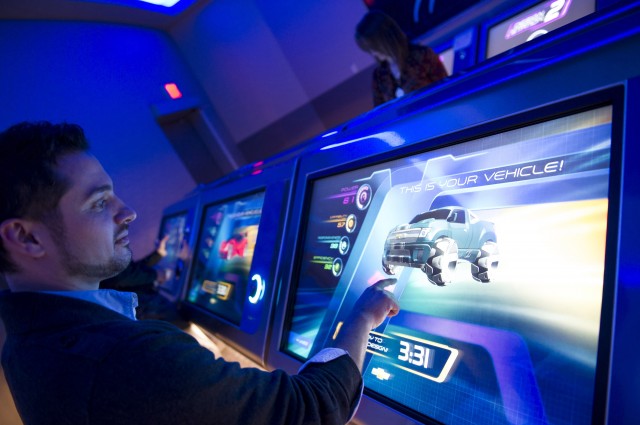 By Sondra Shapiro
LAKE BUENA VISTA, Fla. —
As a Walt Disney World (WDW) frequent visitor, I am continually surprised how my experiences are different each time.
Whether it's a small tweaking like the addition of Captain Jack Sparrow to scenes in the "Pirates of the Caribbean" ride at the Magic Kingdom or a more dramatic renovation such as the Epcot's Test Track, there's always something new.
On the first day of my most recent visit to the Magic Kingdom I arrived just in time to experience "Celebrate the Magic," a new night-time show. Before my eyes, Cinderella Castle morphed into a projection screen featuring many of Disney's most beloved animated characters. Music, special effects, fireworks and a live Tinker Bell, who flew through the castle turrets, helped to weave a jaw-dropping magical adventure.
During a visit to Epcot the next day I was wowed by the Test Track overhaul. As a collaboration between Chevrolet Design and the creative team of Walt Disney Imagineering, this new rendition is an exciting interactive experience that begins as soon as guests get in line. With the use of touch computer screens, amateur designers can create their own virtual concept vehicle — color, shape, wheel size and anything else that goes into a design is at the their fingertips.
Of course each design decision changes the efficiency of the car. According to Melissa Jeselnick, one of the Imagineers who helped create the ride, there are four considerations that are used in a car's creation: handling, maneuverability, efficiency (fuel-savings and environmental friendliness) and power.
Add a spoiler to the back of the car or enlarge the wheels and a designer can see how that decision impacts efficiency.
A glance over the shoulders of fellow budding designers revealed some mighty creative, if not highly inefficient creations.
When guests finally board their "SimCar" for a race through a series of hills, hairpin turns and straightaways, they can see how their custom concept vehicle performed thanks to easy-to-read visual charts scattered throughout the journey.
Guests are then deposited in a post-ride area where they can see their design scores; make a 15 second commercial featuring their car; steer their car through a challenging terrain; and finally pose for a picture with a Chevrolet dream car against a myriad of backdrops. This area alone is as much fun as the ride.
photo courtesy of walt disney world