By Tyler Charpentier, Contributing Writer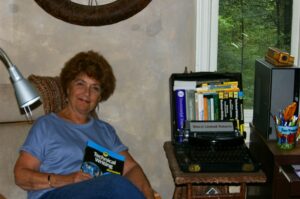 MARLBOROUGH – After writing for 35 years, Marlborough resident Sheryl Roberts has tackled numerous topics in her books, varying from educational business books to wacky books of facts.
Roberts recently published her 25th book titled "Technical Writing for Dummies." Her latest publication is a rewrite of the dummies first edition technical writing book, and centers around modern technical writing practices and skills. 
She is originally from New York and moved to Massachusetts 30 years ago. After first settling in Salem, Roberts moved to Marlborough into a house built by her son and where she has lived alongside her husband for the last 28 years. 
Roberts' first encounter with writing was while she was teaching a legal skills course at a college in New Jersey. 
"I came into the main office of the college one day and the secretary said to me, Webster just called and wanted to know if you would like to re-write the dictionary," said Roberts. 
She spoke to the editors from Merriam-Webster and they asked her to contribute chapters to their legal secretaries handbook. Roberts proceeded to write the main chapter of the handbook and since then, she's "kept with it" in regards to writing. 
Roberts is not only an award-winning writer but also worked in the field of marketing, business, and technical writing for many years. She continues to help support her field as a workshop facilitator and coach for business and technical writing, as well as creative writing. 
Although Roberts has just finished her 25th book publishing, she has no plans on putting her writing career on halt anytime soon.
 "I plan on writing until I die or until my hands are too arthritic to type," she said with a smile. 
Roberts is currently working on her 26th book which is centered around storytelling through presentations. She has invented a new word to describe this process and named it "storyopia". 
"It stems from the word utopia, which means the ultimate. It describes the experience of taking your audience on an ultimate journey from what is to what could be," said Roberts. 
Roberts has been an inspiration to numerous young writers throughout her career and advises them to "believe in yourself and never give up." 
"I kept with it for two years before I got my first book published but I never gave up. I just knew in my heart that eventually it was going to happen for me at some point and it did," she concluded. 
RELATED CONTENT: 
Author raises a 'Ruckus' with memoir of his Worcester days (fiftyplusadvocate.com)
Author says caregiver experience made her happier and more content (fiftyplusadvocate.com)
Cambridge author drew inspiration from unique sources (fiftyplusadvocate.com)