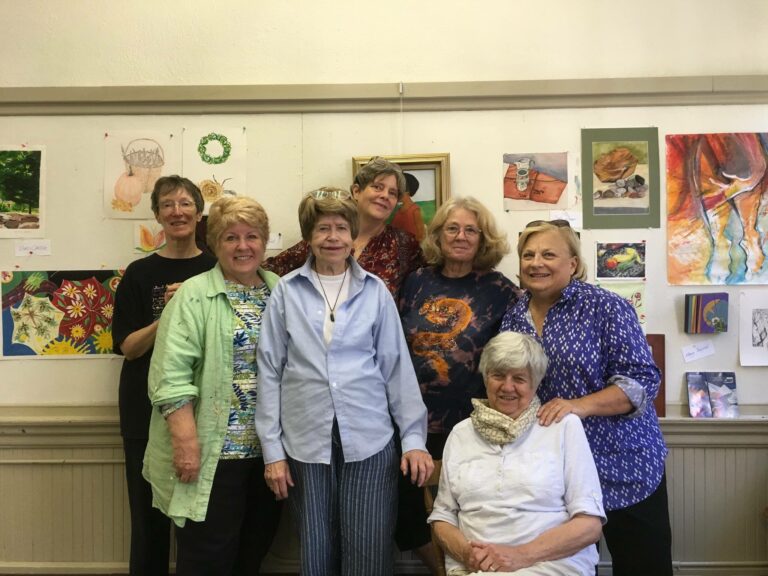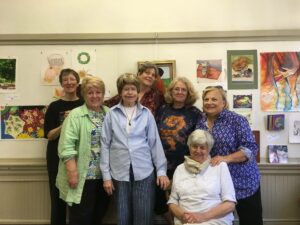 By Sharon Longo
Contributing Writer
STERLING – As a little girl, Andrea Driscoll developed a love of the arts. Today, as president of the Sterling Arts Collaborative, she brings that love to others in and around the area. Serving on the board in this capacity is second nature since she served as president on various boards beginning at age 22. The collaborative originated after she became involved with the Sterling Cultural Council, recognizing that artists―painters, poets, authors, wood carvers, potters, photographers and many others around the world do not get enough support for their craft. The 501(c) (3) non-profit started during the pandemic, and as Driscoll explains, "Sterling was the perfect place to roost a new idea."

Growing the collaborative

At six years old, Driscoll started taking classes at the Worcester Art Museum after her grandfather on her mother's side, an artist and musician, instilled a love for both. She continued this appreciation, singing at church and in high school and college groups. Attending Wellesley College to become a teacher, she minored in art therapy.
"I never realized when I graduated from college that everything I did on the side of my job or professional life was a resource towards another end," she explained.
Her work in resource development for 25 years, as well as teaching English and social studies, has helped.
"I have a sense of how you have to do things in order to get people's attention," she added. "Invite them to be part of what you're trying to achieve."
Using that knowledge, she asked people to be on the board.
"I picked people I know in town; two students from the senior arts center, and others who were suggested for their competency," she said. "I chose people who would put thought into this, and we decided the board would be Sterling members only and have a town focus. Then others could join in advisory capacities." From there she had to begin to raise money for the collaborative.
"There's a big fiduciary responsibility," Driscoll admitted. "I've had such good feedback from the funders who say we're headed in the right direction, and I enjoy seeing this grow. It's scary and fascinating." The money is used to rent a space for each event and to pay the artisans.

Giving back to the community

"We were very involved in my church, and my parents were very involved in the community," she said. "I've recently been writing grants for a project at my church, raising money to renovate an enormous kitchen to feed the hungry, and it's been successful, but unfortunately there was a problem getting appliances during the pandemic. We had a hard time, but it got better. That's the part I love; changing the face of a problem."
The pandemic caused much loneliness and fear for many, and while she too has experienced those feelings, she has used her art in a therapeutic way. 
"If I am having a tough day, I have several sketch books that I would pull out at night, working on two or three sketches. I had about 100 of those and made them into cards."

The reward of teaching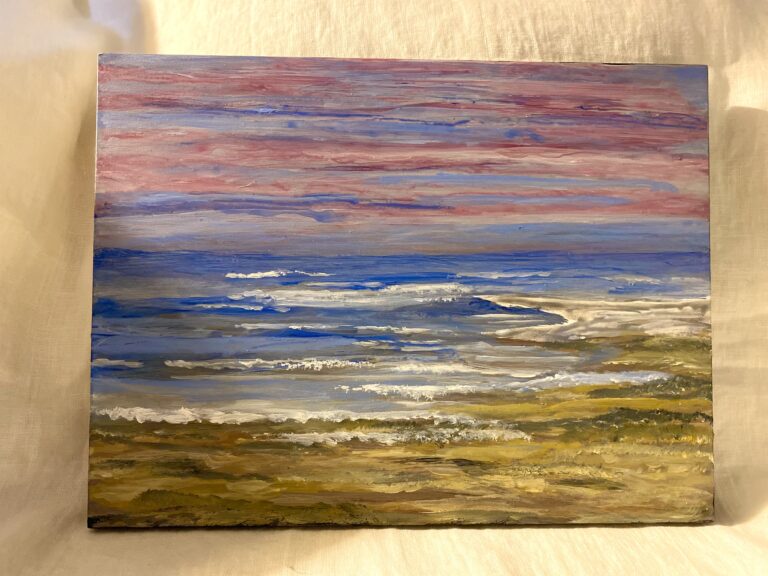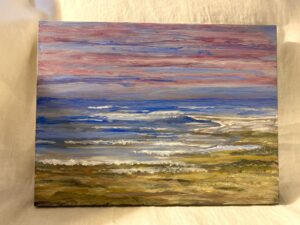 She has been teaching acrylic painting at the Sterling Senior Center for the last five years, and she also teaches drawing at the Holden Library when she can.
"I see learning as therapy," she explained. "Everyone sits apart, but there's a certain camaraderie. We're able to help each other with concerns that they have, or we can make them feel better while they are there. There's also a lot of encouragement between students."
"We even had a show of our own about three years ago," Driscoll noted. "People who have participated have been beside themselves that they got into the show. It was no contest, but just their willingness to share; you can see the change in them. It's beyond my expectations, and it gives them something special."

Something for everyone

Driscoll's vision for the Sterling Arts Collaborative is to bring arts and culture to the area with most of the events in Sterling, but with the intent of reaching many others outside of the area.
"I want to see families have events where they can come together and meet artists," she emphasized. "We want others to recognize Sterling as either a destination or a wonderful place for art. When you look around and see the happiness and enjoyment of being out with other people, there's no dollar amount you can put on that."

Advice for seniors

Anyone who wants to take a class in acrylic painting can call the Sterling Senior Center. The registration is at the desk, and the cost is $5 for per two-hour class. "There's a lot to learn, like everything else," she noted. "The fact that they come back every week makes me happy, and then I know it's a success. The senior center is very warm and welcoming. They really care."

For more information on the Sterling Arts Collaborative, go to www.sterlingartscollaborative.org or their Facebook page.
RELATED CONTENT: 
Artist/activist Domenic Esposito draws attention to opioid crisis (fiftyplusadvocate.com)
Somerville artist, Randal Thurston, says art is what completes him (fiftyplusadvocate.com)
Artist thanks pandemic frontline nurses by painting portraits series (fiftyplusadvocate.com)