By Brett Peruzzi, Managing Editor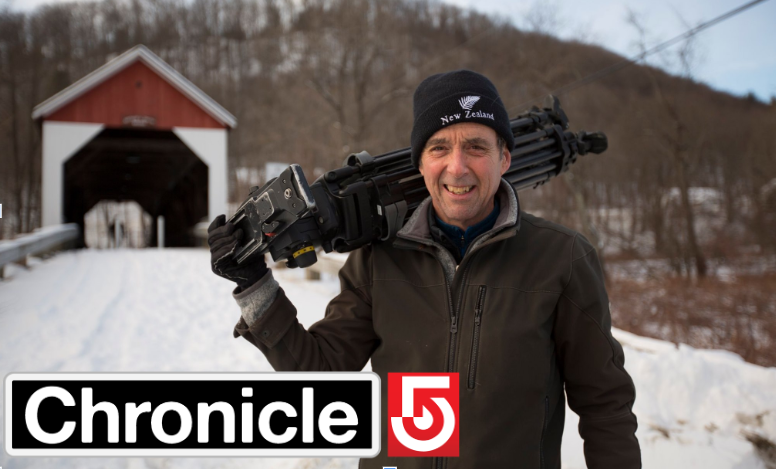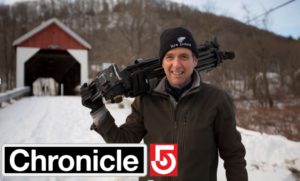 CONCORD – Clint Conley, a senior producer for WCVB Boston's award-winning "Chronicle" newsmagazine television program, has had not one, but two stints as a member of an acclaimed alternative rock band.
The 67-year-old Concord resident played bass, sang, and wrote songs for Mission of Burma, a Boston band that came to prominence in the city's eclectic rock music scene in 1979. Mission of Burma gigged relentlessly in nightclubs and became well-known for its frenetic live performances and highly original style, mostly in the Boston area but also in New York City. College radio stations like MIT's WMBR and Emerson College's WERS played its music regularly, as did some commercial stations.
The first breakup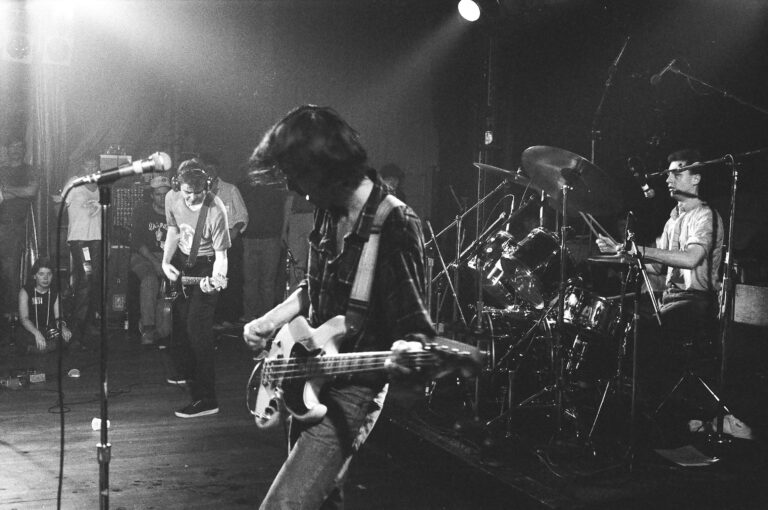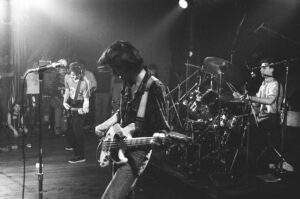 Four years later, with several highly-rated records to its credit and a strong fan base and seemingly at its peak, the band broke up due to the tinnitus that had damaged the hearing of Roger Miller, the band's guitarist.
"Rock is evanescent and fleeting," said Conley. "I'm not sure anything big would have happened if we continued beating our heads against the wall."
Conley earned a graduate degree in broadcast journalism from Boston University and got his start at WCVB as an intern on "Chronicle," later becoming a full-time employee. He got married, started a family, focused on his career, and thought his life as a rocker was behind him. 
A long television career

"I started working on 'Chronicle' around 1990 and never left," Conley explained. "It's challenging, fun, and engaging. As a senior producer, I come up with story ideas, write the script, and go out and shoot the stories."
For Conley, working on "Chronicle," which features stories about the many aspects of life in New England, is a dream job. "I get to do things, go places, and meet people," he said enthusiastically. "I'm madly in love with New England. I love doing things like exploring the deep woods in Maine. 'Chronicle' has been a great place to pursue all that. We tell positive, happy stories for the most part."
The return to music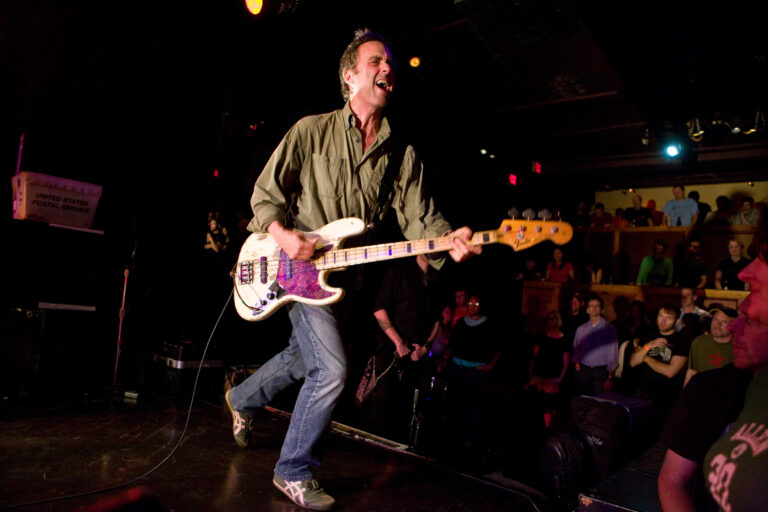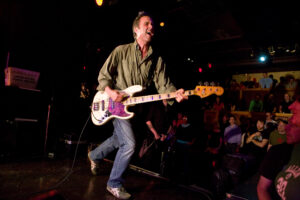 Around 2000, Conley got bit by the music bug again. "I was astonished at the music coming out of me," he recalled. He started a new band called Consonant and began writing, recording, and performing again. 
In the years since Mission of Burma broke up, the band had become legendary in the independent rock music scene. It was cited as inspiration by rockers ranging from the Foo Fighters to Pearl Jam, The Replacements, and Husker Du. REM performed a cover version of Conley's song "Academy Fight Song," and both Moby and the Catherine Wheel recorded cover versions of "That's When I Reach for My Revolver," another song Conley wrote and sang. Its sole full-length album, "Vs.," appeared on lists of the best albums of the 1980s and best punk albums of all time in publications like Rolling Stone. And in 2001, Mission of Burma was featured in the book "Our Band Could Be Your Life," writer Michael Azerrad's chronicle of the most influential bands of the 1980s that pioneered the underground/independent rock music scene in the United States.
"It's astonishing," said Conley. "I'm honored and pleased. We were four serious music listeners at our essence."
Around the time of the Azerrad book release, a promoter in New York City made the members of Mission of Burma an offer to do a show, and the band's second phase began. And Conley and the other band members quickly learned that Mission of Burma's status in the alternative rock world had soared since the band broke up.
"We did sellout gigs in Boston and New York, and played a festival in England," Conley recalled. "It was joyous. We had opportunities to play places we never had the first time around. The United Kingdom, Europe, big festivals in the United States and overseas, including South By Southwest, Pitchfork, and All Tomorrow's Parties." In a grand homecoming of sorts, Mission of Burma opened for the Foo Fighters at Fenway Park in 2015.
Striking a balance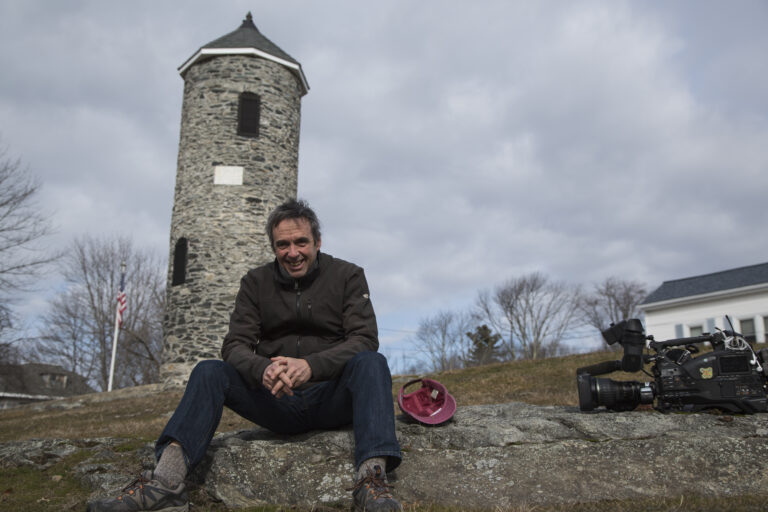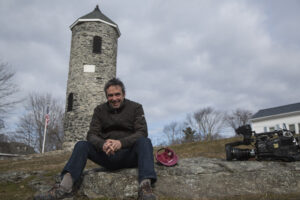 Juggling his television career with being in a touring band was difficult, Conley, admitted, but he made it work. "I've been very fortunate with my bosses," he noted. "They've been super kind and were very flexible during the second Burma incarnation."
The second phase of the band would last much longer than its initial four-year run, over ten years in its most active period, but Burma didn't officially call it quits again until 2020. In addition to its numerous live performances, the band also released four more critically acclaimed albums, and was the subject of a documentary film.
With a life that's been dedicated to two entertainment mediums, Conley does see some parallels between his television and music careers. "TV is creative, but not as purely creative as making music," he said. "Music is unbounded. TV is more strategic at engaging audience attention."
Conley shrugged off any plans for retiring in the near future. "It's certainly in the picture somewhere, but I'm enjoying my job as much as ever," he said. "I don't have a craving for more time off than I get. I wake up enthusiastic about my work."
And is the idea of Mission of Burma reuniting again a possibility? "It's not an impossibility, but also not likely," he conceded. "Everything in its time and place. We had a beautiful and successful second incarnation." 
RELATED CONTENT: 
Veteran Boston DJ has also chronicled the rock world as an author (fiftyplusadvocate.com)
Former Boston broadcast journalist trains others to be top communicators (fiftyplusadvocate.com)
Forecasting New England weather is a lifelong passion for Harvey Leonard (fiftyplusadvocate.com)