By Deborah Burke Henderson, Contributing Writer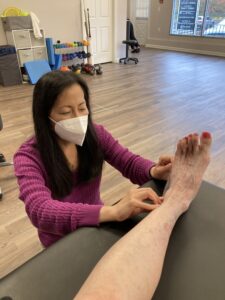 ASHLAND – "Don't wait until you experience a fall to see your healthcare provider about a referral for balance exercises," said Elaine Hays, a physical therapist with Platinum Physical Therapy in Ashland. "Good balance and a strong core go hand in hand to maintain one's quality of life." 
According to the American Journal of Preventive Medicine, research shows that in the U.S., falls are the leading cause of non-fatal injuries treated in hospital emergency departments in every age stratum except 15-to-24-year-olds, and the third-leading cause of unintentional injury deaths among those aged 45 to 64 years old. It is also well documented that exercise has a protective effect against falls, especially among older adults.
In her 34 years of professional experience, Hays typically sees balance issues begin to show between the ages of 40 and 50. 
"One in three people over age 65 experience falls each year," Hays added. "Many times, the falls can cause injuries that might limit mobility for the rest of their lives."
Hays finds her job most rewarding because she helps people get back to life, work, and play.
The balance triad

Maintaining balance involves a complex interaction among the body's sensory, vestibular (sense of balance), and visual systems. 
Hays performs several tests in her initial evaluation of a new client. These include range of motion (ROM), strength, flexibility, vestibular, and specific balance tests. She knows that aging reduces muscle strength, and it also impacts reaction time. Physical therapy and strength training improve the strength of bones, muscles, and connective tissue. 
"Muscle strength of the lower extremities—the hips and thighs—is one of the most important factors in risk estimation for falls," Hays stated. "Balance and stability can be improved by performing lower extremity strength exercises and core exercises that will address the legs and trunk muscles."
Over a series of weeks, clients receive increasingly challenging exercises with the expectation they will perform the sequences twice a day. If time is limited, Hays is eager to remind clients to "focus on the exercises most disliked as those will probably be the most beneficial."
Strength training reduces blood pressure and improves blood flow along with the additional benefits of increasing one's self-esteem, self-confidence, and overall quality of life.
At-home exercises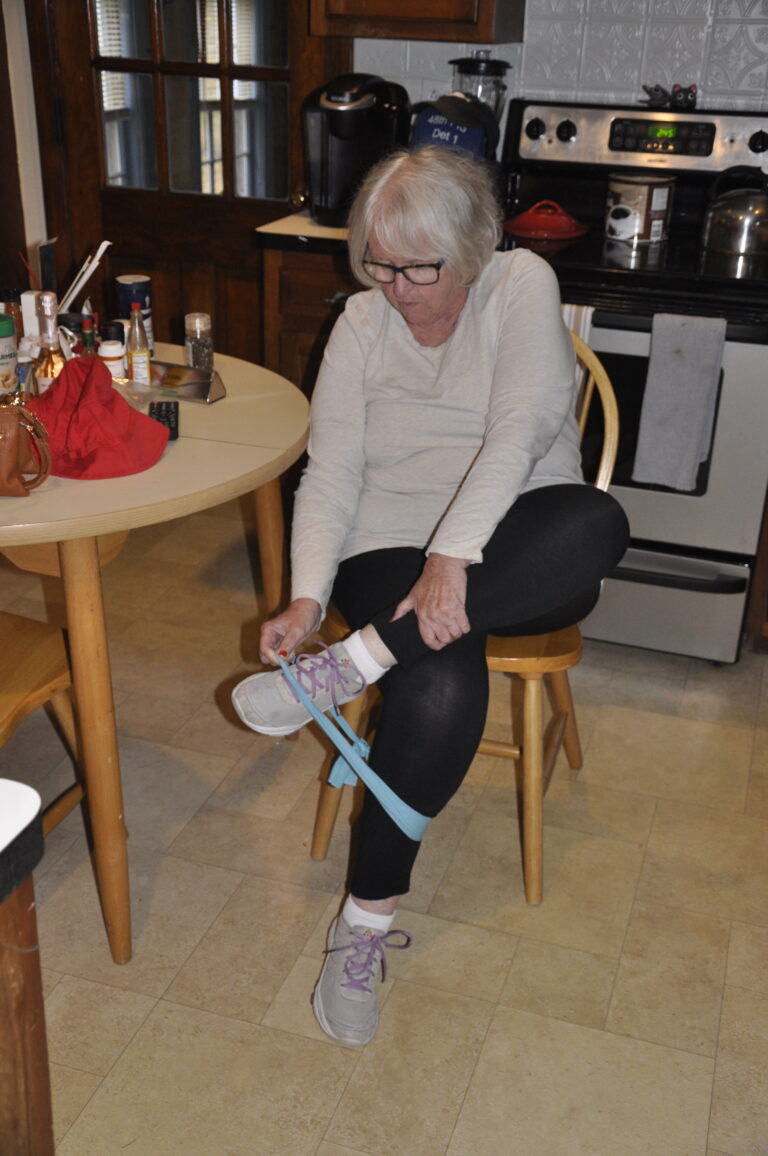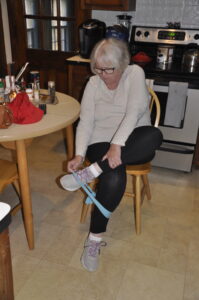 In a 2019 Canadian study of 344 older adults, those who did an at-home strength and balance routine for one year went on to have 74 percent fewer falls the following year, compared to those who did not receive the training.
In addition to exercises prescribed by a physical therapist, Hays recommends incorporating easy exercises into your everyday routine. Prolonged, 30-second balance exercises that could be conducted by the kitchen counter (for stability, as needed) include: standing tandem, standing on one foot and then the other, doing heel lifts, or marching in place while preparing or cooking food, or waiting for the microwave to finish.
Fun activities that help

Averse to exercise? There are plenty of fun activities to engage in regularly that would also assist in establishing and enhancing balance. These include walking, yoga, dance, tai chi, ping pong, and tennis or pickle ball with friends.
"Having an active lifestyle is paramount in maintaining and improving balance," Hays added.
In a 2015 Harvard study of more than 340,000 people aged 45 and older, those who did things like gardening or playing golf had a lower risk of nasty falls compared to those who did not.
Susan Jarrell of Norwood has recently been under the care of a physical therapist to strengthen her core and help with balance issues. 
"For the strength and energy to do the everyday things that bring me joy, like playing with my grandchildren, having a strong sense of balance is essential," Jarrell stated.
Check with your doctor first

Carolyn L. Siegal, DPM, FACFAS, a podiatrist and surgeon with Dedham Atrius Health in Norwood, underscores the importance of checking with your doctor before starting a new exercise routine if you have fallen, are worried about falling due to balance problems or dizziness, or have chronic health problems.
"Foot mobility is an important base for balancing," Siegal added, stating, "flexibility of your ankles, knees, and other joints is also critical. Overall, maintaining and improving your balance is essential for preventing falls and injuries."
Siegal stated that exercise will help improve a person's cardio and mental health and challenges the brain. All these contribute to and improve one's quality of life.
RELATED CONTENT: 
Take care of your hands to maintain strength and flexibility (fiftyplusadvocate.com)
Sleeping in a chair has become a solution for some people (fiftyplusadvocate.com)
Proper care can literally help save your skin (fiftyplusadvocate.com)