By Ed Karvoski Jr., Culture Editor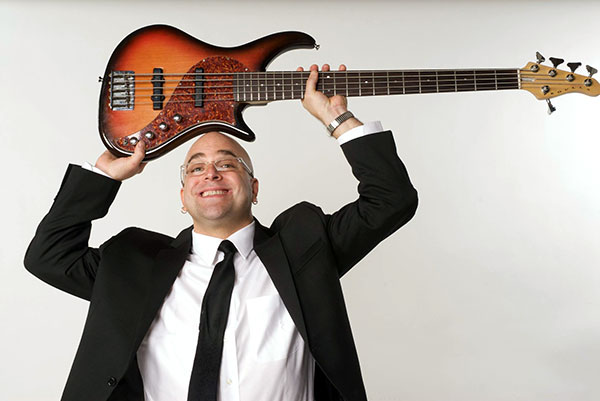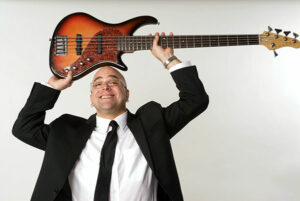 Boston/Northborough – Lifelong music lover Dave Buda of Northborough has worked as a professional electric bassist since his early teens. In addition to freelance performing, he's now an assistant professor teaching the next generation of bassists at Berklee College of Music in Boston.
Raised in Stoneham, he fondly remembers seeing his father perform concerts as a jazz drummer with big bands in Boston and Worcester. Additionally, he observed his mother teaching ballet while accompanied by a pianist.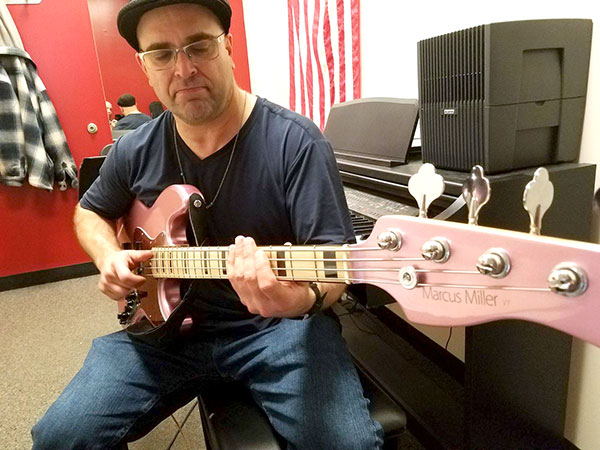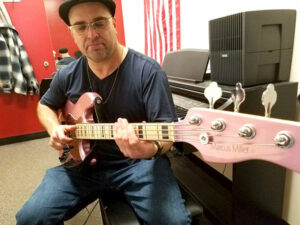 "Music is in my unconscious," he noted. "I've always loved rhythm, growing up with my dad being a drummer and my mom being a dancer. I couldn't have been luckier."
As a junior high school student, Buda learned to play drums, saxophone and other instruments. His preference, however, was another sound he heard on recordings by the band Kiss and a particular Stevie Wonder album.
"When I heard Stevie Wonder's album 'Songs in the Key of Life', I wanted to be part of that sound," he relayed. "The electric bass was versatile, so I could play all kinds of music."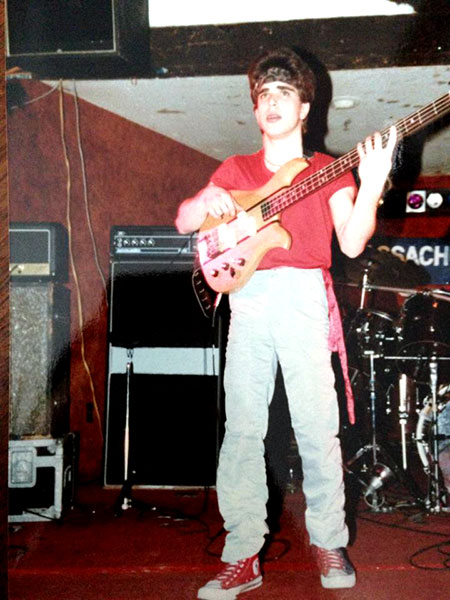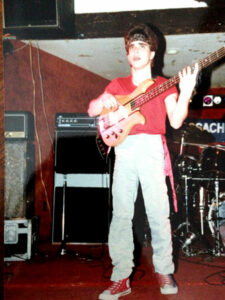 Discovering a passion for his instrument of choice, Buda studied privately with music and bass teachers. After playing school dances with other junior high musicians, he got his first paying job with a top-40 band consisting of adults known as The Massachusetts. He gained on-the-job training while performing several years with the band along the East Coast from New England to North Carolina.
"School went by the wayside from eighth grade into high school because I was up late nights, travelling with the band," he acknowledged. "I remember the displeasure of other band members at my first gig because at the time I approached the bass too much as a solo instrument. I didn't have enough experience playing in an ensemble. I was a bit wild as a player, so they needed to rein me in. I learned by doing, persevering the fire and getting to the other side."
Freelance work increased after Buda graduated from Stoneham High School in 1985. He frequently played electric bass in road show orchestras at Boston-area theaters. His first was the 1994 revival of "Grease" with Rosie O'Donnell as Rizzo at the Wang Theatre.
In 1995, Buda began a 15-year stint with the Boston Pops soon after Keith Lockhart became its conductor. Buda got the chance to perform with the orchestra's guest artists such as Mary Chapin Carpenter, Amy Grant, Vince Gill, Patti LaBelle, Martina McBride and Aaron Neville. His most memorable tour with the Boston Pops featured the internationally-acclaimed jazz vocal group New York Voices.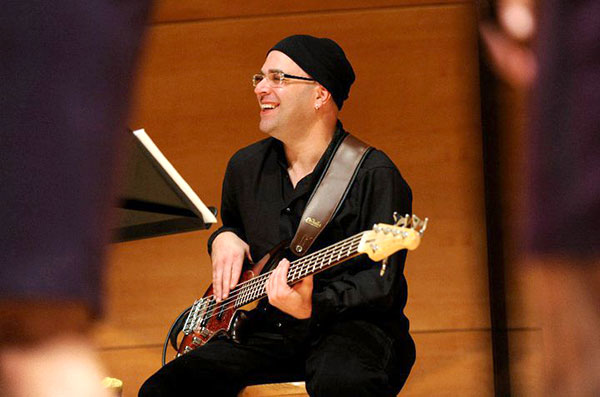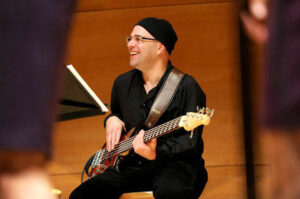 "The electric bass was very strong in the New York Voices' compositions, so that tour was a lot of fun for me."
Freelance work continued throughout the 1990s with road show orchestras. As his favorite, Buda cites "Rent," which made its first stop on a national tour at Boston's Shubert Theatre in 1996. The Obie, Tony and Pulitzer Prize Award-winning musical spotlighted struggling artists under the shadow of HIV/AIDS.
"'Rent' was a real breakthrough for me," Buda said. "I loved that the band was onstage as part of the show. I also loved its message about characters with HIV living a day at a time and finding real life."
A Berklee faculty member since 2000, Buda shares with students lessons learned from decades of performing various musical styles.
"The only thing that will keep you going in the music business is your passion for music," he advised. "The actual business challenges your resolve to stick with it. But if you love music, then it's almost like you have no choice."
Photos/submitted