By Alain Valles, CRMP, CSA, MS, MBA, Nonprofit Managing Director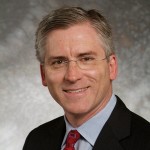 My wife recently asked me what is my biggest fear?  She was surprised to hear that it's to outlive our money.  Now of course the health of our family is paramount, but finance has so many implications to the quality of life, including the cost of maintaining good health.
As a 58-year old, I'm getting close to joining the age group of older homeowners whom I've been counseling for over 20 years about homeownership and how to have financial independence. For the 62-year-old or older homeowner, a reverse mortgage is a valid option to augment one's financial plan, create a source of cash if ever needed, and reduce the risk of outliving your money.
But – my ongoing challenge to educate people about reverse mortgages is the vast majority of people have "heard" reverse mortgages are bad because:
you lose your house to the bank or government
they're expensive
there won't be any equity for the kids
you no longer have control of your home
you must have great credit
you can't currently have a mortgage
you sign personally for the money
you can't sell your home
your home must in perfect condition
you can't close in a trust or life estate
a reverse mortgage is an option of last resort
Well – NOTHING COULD BE FURTHER THAN THE TRUTH!
Almost the exact opposite of the above list is true.  There are so many myths and misconceptions about reverse mortgages that my concern is someone reading this article right now is living with unnecessary financial pain or has a friend or family member who is.  The key to stopping this pain is through education.
As a managing director of the self-funded nonprofit charitable mortgage company, Helping Hands Community Partners, our mission is to educate people about housing options – including reverse mortgages.
Below are examples of why homeowners turn to a reverse mortgage to improve their quality of life.  Even if only one item applies to you, you owe it to yourself and family to get the facts.
Reverse mortgage uses include:
Increase monthly cash flow
Pay off a current mortgage or home equity line
Credit card consolidation
Funds to pay real estate taxes and property insurance
Complete needed home repairs
Ability to pay for at home care or nursing home expenses
Divorce situations
Pay IRS obligations
Settle legal matters
Use a reverse to purchase your new home
Install a new septic system
Purchase a new or used car
Support grandchildren education needs
Gift to adult children or their home purchase dreams
Prepay funeral expenses
Estate and financial planning purposes
Cash reserves for unforeseen emergency life events
Estate planning
Lifestyle improvement
Travel
Home accessibility improvements
The option of receiving a lump sum of cash, a monthly distribution, a line off credit or a combination of the three
Peace of mind knowing that cash is available if needed
And, the list goes on!
The key point is a reverse mortgage is a very flexible financial tool that can achieve varied goals.
A reverse mortgage might not be the magic wand to solve all the above life challenges and goals, but it very well could be the next best thing.  Take the first step and get informed. I would enjoy the opportunity of having that conversation with you!
Get the Facts:  Obtain your free "How to Use Your Home to Stay at Home" 36-page book
Please give me a call at 781-724-6221 or email av@hhcp.org to receive your free copy of "Use Your Home to Stay at Home,"  the official reverse mortgage consumer booklet approved by the U.S. Department of Housing & Urban Development and published by the National Council on Aging.  This is a great place to get basic information.
Alain Valles is a managing director of Helping Hands Community Partners, Inc. and was the first designated Certified Reverse Mortgage Professional in New England.  He obtained a master of science from the M.I.T. Center for Real Estate, an MBA from the Wharton School, and graduated summa cum laude from UMass Amherst.  He can be reached directly at 781-724-6221 or by email at av@hhcp.org.