By Ed Karvoski Jr., Culture Editor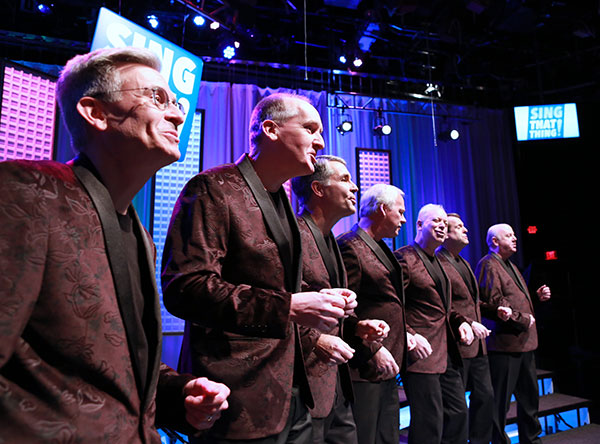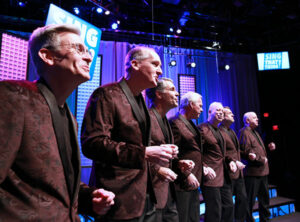 Region – After taking a two-decade hiatus from singing a cappella music, Michael Radner of Marlborough is once again crooning with several buddies sans instrumental accompaniment.
Known as Tonehenge, the men's a cappella group has performed at church coffeehouses, senior facilities and fundraisers. They also appeared on the past two seasons of WGBH-TV's "Sing That Thing!"
"I love singing the close harmonies – any two notes that rub together is pleasing to my ear," Radner said. "And I love the challenge of being able to do it without accompaniment."
Radner began performing with an a cappella group while a sophomore attending the State University of New York at Binghamton. He immediately developed a passion for this type of musical performance.
"Back when I went to college in the '80s there were two a cappella groups on campus; now, there are at least 10 – its popularity has exploded," he noted. "I took a break from singing for a good 20 years while I raised a family."
At the time when Radner yearned to rekindle his passion for singing, he was introduced by a mutual friend to other vocalists who were in the process of forming the Tonehenge a cappella group. He joined vocalists Dave Howley of Franklin, Steve Kish of Newton, Bob Lutz of Wayland, Chuck Ross of Brookline, Brian Rowe of Sudbury and Jeff Winey of Melrose.
"I found these guys about 10 years ago and have been with them sever since," Radner relayed. "People get a kick out of hearing us sing oldies with close-harmony a cappella. We bring smiles to people's faces."
They typically rehearse once a week, rotating their meeting place at each other's homes. Steve Kish is the group's music director.
"Our rehearsals are very loosely formatted," Radner explained. "After the beers and pizza, Steve leads us in rehearsal. I enjoy the therapeutic aspect of it, particularly after a hard day's work. It's relaxing for most of us. We learn new songs and perfect the old songs. We also work on some choreography – moves that we can handle as old white guys."
Networking with other a cappella groups in 2018, Tonehenge was encouraged to send an audition tape to WGBH-TV to be considered for its singing competition show "Sing That Thing!" Each spring, 18 ensembles from across New England compete throughout seven episodes in three age-based divisions: high school, college and adult.
Appearing on the show's fourth season in 2018, Tonehenge sang The Temptations' tune "Get Ready." The judges suggested that they should incorporate more choreography into their act.
"The judges' comments were not only about our musicality, but also our showmanship," Radner noted.
Tonehenge was invited to return to "Sing That Thing!" in its fifth season this past spring. They sported coordinated outfits while presenting a song-and-dance performance of "Signed, Sealed, Delivered I'm Yours" by Stevie Wonder. Although Tonehenge didn't win the competition, they once again received positive feedback from the judges.
"It would have been nice to get to the finals, but I'm happy with what we've done so far," Radner said. "Doing the show twice was a great experience."
He continues looking forward to Tonehenge's rehearsals and performances after working full-time as owner of Radner Design Associates, a site planning and landscape architecture firm located in Framingham.
"Doing this allows you to focus on something completely pleasurable with your friends and not think about anything else – I love that," he shared. "Singing releases endorphins, so it makes you feel good. Everybody should sing – even if they can't carry a tune."
For more information about Tonehenge, visit tonehengerocks.com and facebook.com/TonehengeRocks.