By Bonnie Adams, Managing Editor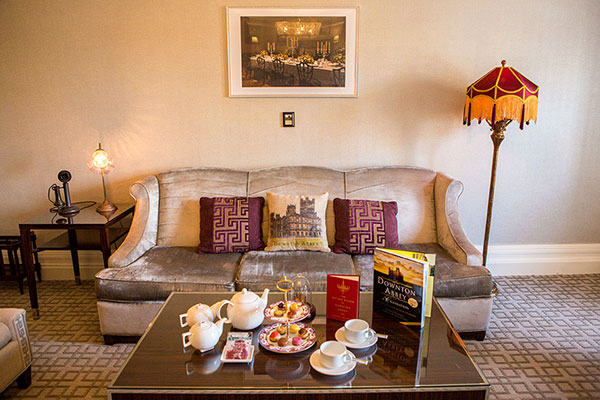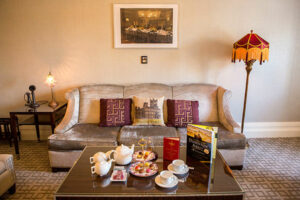 Boston – Fans of Downton Abbey will soon be flocking to a spectacular new exhibit to be held at the Castle at Park Plaza this summer. But there is also one more way they can truly experience "Downton" – staying in a special suite inspired by the show at the Fairmont Copley Plaza.
The iconic hotel is partnering the exhibition, decorating the suite with antique memorabilia curated from the Greater Boston Vintage Society.
Among the décor details: framed photographs of exhibit displays, a phonograph from the 1900-1920s, antique candlestick style telephone, Victorian style floor lamp, reproduction 1912 newspaper of the Titanic sinking, vintage silver tea set and alcohol decanters, and more.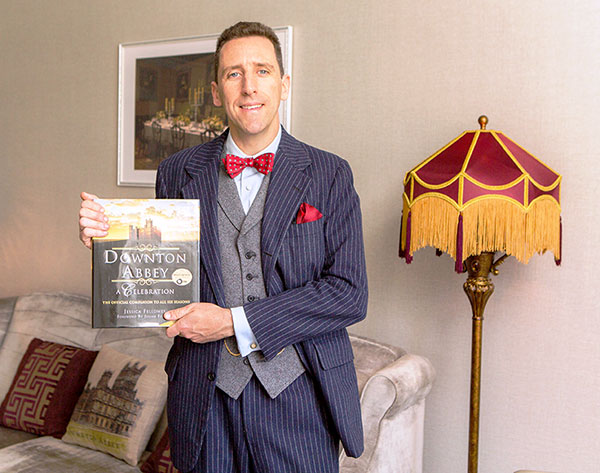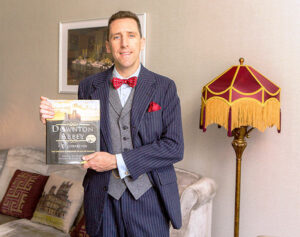 Jason Volk, founder of Greater Boston Vintage Society, and the suite's decorator, said curating the décor was a fantastic opportunity to showcase some of the artifacts of that period in history.
"Partnering with this historic hotel is a natural fit," he added. "It was built in 1912, the same year the Downton Abbey series started. It's been a great experience doing this and I think fans will love it."
Guests who book the suite will be able to enjoy access to a private reception area, the Gold lounge, complimentary breakfast and more. The package includes two VIP tickets to the exhibition (which is just a few blocks away at the Castle at Park Plaza, 130 Columbus Ave.)  allowing access any time during regular hours, and a welcome tea amenity of mini profiteroles, mini tarts and an assortment of Lot 35 teas. The themed suite can be booked through Sept. 29,  and is subject to availability. The hotel is located at 138 St James Ave, Boston.
For more information visit https://www.fairmont.com/copley-plaza-boston/promotions/downton-abbey-the-exhibition-experience.
For more information on the Greater Boston Vintage Society visit bostonvintage.org.
Photos/courtesy Binata Patel Photography