By Kate Tobiasson
Contributing Writer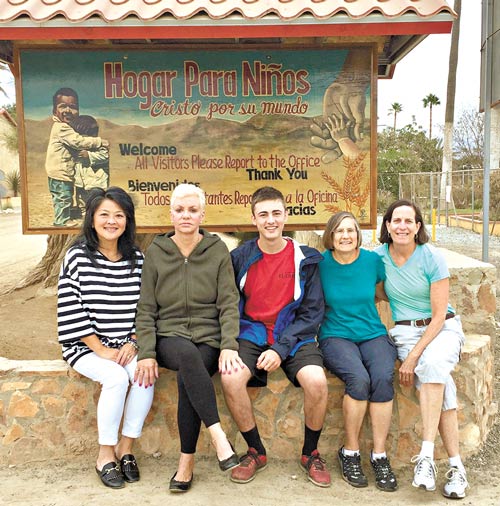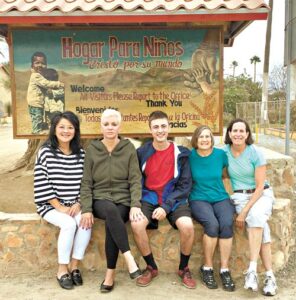 Shrewsbury/Westborough – There is a saying on one of the walls of the ministry that reads, "You will never be the same." For local residents Anita Polich of Westborough and Mary Ann Judson of Shrewsbury, this sentence says it all.
For one week last August, the two women journeyed with three friends to Foundation for His Ministry in the Baja Peninsula to volunteer and support the organization. A mission in Mexico, Foundation for His Ministry has an orphanage, soup kitchen, fire department, car repair shop, and a drug addiction center. It provides many services to support the impoverished citizens in the area. During their visit, Polich and Judson both served to help people in the various facets of the ministry.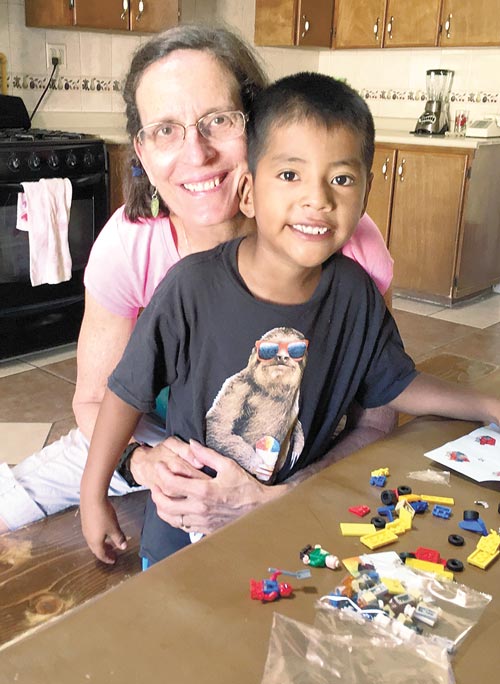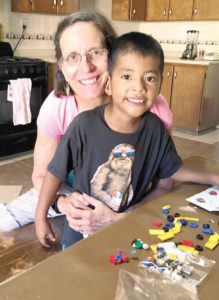 "As volunteers, we helped to build, sand, and stain a portico at the orphanage. I helped finish a table and do laundry. Anita babysat and helped children in the daycare," Mary Ann explained. "We also cracked nuts; they are working on developing a macadamia nut farm so that they can develop a revenue for the orphanage, so we worked to help crack nuts for this part of the organization. We worked with the ministry in so many different ways."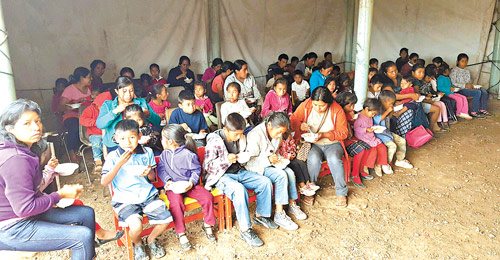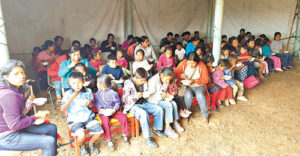 Judson has been donating to Foundation for His Ministry for over 20 years; she began by sponsoring a child at the orphanage. Thirteen years ago, she flew down to visit the ministry and has returned each year, bringing more resources, donations and volunteers. As she spoke about the ministry, her passion and commitment to the cause became evident.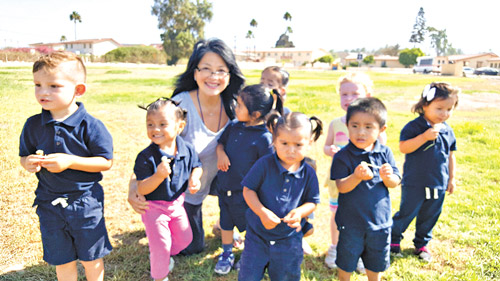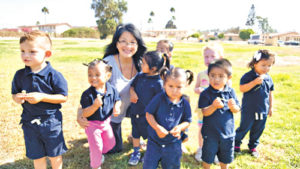 Eager to describe the depth of the ministry's reach, Judson noted that, "They care for from 70 to 90 children at a time and provide services for people with special needs in the town and visit people who otherwise would be left alone in the area with no care despite the fact that they have no arms or legs… It is really a labor of love."
"This was my second trip," Polich said. "I was so touched when I heard about the efforts that Mary Ann was doing to help impoverished people."
"One of the mornings I volunteered at the community preschool. The ministries go out and pick up the kids and bring them to the school; kids who would otherwise be alone all day," she continued. "I was sitting at snack time between two little kids who were about 3 years old; they were very poor and what they had for snack was very meager. They saw that I didn't have a snack in front of me. They insisted that I must share their snack…It struck me that generosity is so important. Those who have the least give the most. Those children have such generous spirits. I was teary-eyed."
While their donations, hard work and buoyant spirits were appreciated, both Judson and Polich explained at length the way that this work filled their own hearts.
"Working with the ministries has given me such a tremendous sense of gratitude. We do this work, and it makes me feel privileged that I'm able to go and help," said Polich. "It has inspired me to give more to local communities."
"It is so deep… these feelings," Judson agreed. "It is hard to verbalize how this community has changed me. Having built so many beautiful relationships over the past 13 years, every time I return to the orphanage, it feels like I am coming home to family. It has broadened me to be exposed to a different culture. Helping others is a priority in my life and like Anita, it fills me with gratitude; I'm grateful to be able to help this, and also for what I have."'
The pair will be returning in August 2019 and welcomed anyone interested in helping to join them.
To learn more or make a donation, visit FFHM.org or contact Mary Ann Judson at majinmass123@gmail.com.