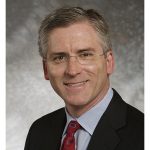 By Alain Valles, CRMP, MBA, CSA
Managing Director
Helping Hands Community Partners, Inc.
How will you pay for retirement? If you are over 61-years-old, own a home with equity, and are concerned about your current or future financial situation or independence then you should learn about reverse mortgages.
Projected life expenses keep piling up. Fidelity's annual Retirement Healthcare Cost study estimated that a 65-year-old couple retiring in 2018 will need $280,000 to cover healthcare and medical expenses throughout retirement. Merrill Lynch's 2017 Finances in Retirement Survey, stated that the average cost of retirement has risen to $738,400. And for many, more than that will be needed if you have a significant health event or more expensive standard of living.
What if you won't have enough? The traditional plan is to work longer, spend less, and downsize your home. In other words, lower your happiness expectations. If you had a friend or family member in this situation and knew of a possible solution to this challenge, would you share the information with them? Of course you would.
That's my personal challenge – getting the word out about the benefits of a reverse mortgage. Reverse mortgages are not a magic wand. But a reverse mortgage gives older homeowners many different options to living a financially independent lifestyle and having access to cash if a life crisis occurs.
The Department of Housing and Urban Development (HUD) made significant changes last October to strengthen and protect the government insured reverse mortgage program. But reverse mortgages continue to be a complicated loan to explain when compared to a traditional home mortgage.
As Managing Director of Helping Hands Community Partners (a 501(c)(3) nonprofit) my mission is to educate people about the merits of a reverse mortgage and, when appropriate, to arrange one. Explaining the benefits of not being required to make a monthly payment on any monies borrowed, getting a monthly check for life, and having a line of credit that grows for life must be balanced with the initial fees, the requirement to pay real estate taxes and insurance, and other loan requirements. Most important is having a conversation with an experienced person about other housing options, including downsizing, renting, or moving in with family.
The top uses for a reverse mortgage are:
Increase monthly cash flow
Pay off current mortgage or equity line
Funds to pay real estate taxes and property insurance
Complete needed home repairs
Cash reserves for unforeseen emergency life events
Peace of mind
A reverse mortgage might not be the magic wand to solve all the above life challenges, but it very well could be the next best thing. Take the first step and get informed. I would enjoy the opportunity of having that conversation!
Obtain your free "How to Use Your Home to Stay at Home" 36-page book
Please give me a call at 781-724-6221 or email av@hhcp.org to receive your free copy of "Use Your Home to Stay at Home," the official reverse mortgage consumer booklet approved by the U.S. Department of Housing & Urban Development and published by the National Council on Aging. This is a great place to get basic information.
Alain Valles is Managing Director of Helping Hands Community Partners, Inc. and was the first designated Certified Reverse Mortgage Professional in New England. He obtained a Master of Science from the M.I.T. Center for Real Estate, an MBA from the Wharton School, and graduated summa cum laude from UMass Amherst. Alain can be reached directly at 781-724-6221 or by email at av@hhcp.org. Archives of articles from previous issues can be read at www.fiftyplusadvocate.com.