By Alain Valles, CSA, MS, MBA, Managing Director, Helping Hands Community Partners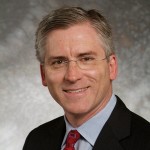 Survey says…retirement derailed
A recent article published in MarketWatch by Alessandra Malito highlighted the following:
Half of Americans retired before they were ready

Six out of 10 people say they're afraid of running out of money before they die

Less than a third of non-retires say they have a "source of guaranteed income"
A poll conducted by Marttila Strategies involving 1,800 seniors found that:
25 percent of seniors believe they will not be able to cover their monthly expenses in retirement

20 percent believe that, without additional cash flow, they will have to give up their homes

85 percent were pessimistic about the state of the economy
The key finding from the Joint Center for Housing Studies of Harvard University was:
95 percent of seniors surveyed over the age of 75 want to remain and age in their homes
And that was all before the coronavirus pandemic hit us.  This healthcare crisis is particularly harming to older Americans economically and, due to the requirements to isolate, puts even more pressure to be able to afford to keep one's home.
Getting back on track with a reverse mortgage
For the fortunate 20 million older homeowners, a reverse mortgage might be the solution to being able to afford to age in place, to be able to access cash when needed or wanted, and to feel less stressed during these trying times.  A reverse mortgage is not for everybody, but everyone should learn about the pros and cons whether for themselves or to help others.  What a shame if someone is living with unnecessary pain or the feeling of regret that a reverse mortgage would have made life better.
Take the first step towards a better journey
The first step regarding "reverse mortgages" is to get accurate information.  Reverse mortgages are a government insured home loan program that allows qualified senior homeowners the ability to access cash whenever needed in the form of lump sum cash, a monthly amount, and/or a line of credit if you need cash in the future.  For thousands of people, this has been an excellent approach to having extra cashflow for retirement, paying off an existing mortgage, home repairs, credit cards, medical expenses, divorce settlements, real estate taxes, or just peace of mind knowing money is available if needed.
Is there anything you can mail me?
Yes.  A great place to get information is the free "How to Use Your Home to Stay at Home" 36-page book. This is the official reverse mortgage consumer booklet approved by the U.S. Department of Housing & Urban Development and published by the National Council on Aging.  The free "25 Ways to Use a Reverse Mortgage" from the National Reverse Mortgage Lenders Association lists the many ways a Reverse Mortgage can help.   
Please give me a call or email with your questions and to receive your free copy of "Use Your Home to Stay at Home" and "25 Ways to Use a Reverse Mortgage."  We're here to help.
Alain Valles is Managing Director of Helping Hands Community Partners, Inc. and was the first designated Certified Reverse Mortgage Professional in New England.  He obtained a Master of Science from M.I.T., an MBA from the Wharton School, and graduated summa cum laude from UMass Amherst.  Alain can be reached directly at 781-724-6221 or by email at infoaboutreversemortgages@gmail.com.