By Alain Valles, CSA, MS, MBA, Managing Director, Helping Hands Community Partners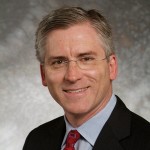 Change is always the constant
Over the past 30 years hundreds of thousands of homeowners age 62 years old or older have obtained a reverse mortgage to improve their quality of life by better insuring that they have adequate monthly cash flow or access to cash if ever needed.
My 30+ years of mortgage experience has given me a front row seat to whenever there is a transition with our elected officials that, more often than not, the reverse mortgage program changes and generally not for the better.  Sometimes the cost goes up, the amount available goes down, or additional restrictive guidelines are added.
To be clear, I have no inside knowledge of any impending doom or gloom, but I always recommend to my clients to hope for the best but prepare for the worst.
Hope for the best, prepare for the worst
When the federal government's Department of Housing and Urban Development (HUD) institutes changes to the reverse mortgage program, the industry is often given advanced notice.  This allows us to understand new guidelines and implement the changes in our systems.  But unfortunately, the general public doesn't realize how those changes will impact them if they ever decide to obtain a reverse mortgage.  And that is when I hear the "should of, would of's" or "why didn't anyone tell me" and other words of regret.
What can you do today?
As always, I encourage everyone with the slightest curiosity, interest, or need for money to remain financially independent in their homes to obtain information about the pros and cons of reverse mortgages.  I recommend that you understand what it means to have access to cash with no monthly required payments, the options of how to receive tax-free cash, the guidelines that require real estate taxes and insurance to be paid, how the money is paid back, the impact or responsibilities to your children, the peace of mind of having a reverse mortgage line of credit that grows, and many other unique ways a reverse mortgage is improving the quality of life for so many qualified older homeowners.
A great place to get information is the free "How to Use Your Home to Stay at Home" 36-page book. This is the official reverse mortgage consumer booklet approved by HUD and published by the National Council on Aging.  Also, the free "25 Ways to Use a Reverse Mortgage" from the National Reverse Mortgage Lenders Association lists the many ways a Reverse Mortgage can help.   
Please give me a call or email me to receive your free copy of "Use Your Home to Stay at Home" and "25 Ways to Use a Reverse Mortgage."  
Can I get grandfathered from any changes?
For the reverse mortgage industry, the pattern has been that if you have obtained a "FHA Case Number" before a change then you are exempt from the new rules.  In order to obtain your case number, you must complete the required reverse mortgage counseling and submit an application.  The great news is by doing so you are not obligating or committing yourself to moving forward but protecting your options for typically at least six months or more.  That is plenty of time to see if the new administration will be quickly implementing adverse changes to reverse mortgages.  I know it all sounds a bit complicated and it is.  So please contact me and I will explain everything so instead of just hoping for the best, you are preparing for the best. 
Alain Valles is Managing Director of Helping Hands Community Partners, Inc. and was the first designated Certified Reverse Mortgage Professional in New England.  He obtained a Master of Science from M.I.T., an MBA from the Wharton School, and graduated summa cum laude from UMass Amherst.  Alain can be reached directly at 781-724-6221 or by email at infoaboutreversemortgages@gmail.com.