By Micha Shalev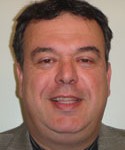 This is part one of a two-part series. Part two will be in the October issue of the Fifty Plus Advocate.

Elder Abuse is one of the most overlooked public health hazards in the United States. The National Center on Elder Abuse estimates that between one and two million elderly adults have suffered from some form of elder abuse. The main types of elder abuse are physical abuse, sexual abuse, emotional and psychological abuse, neglect and self-neglect, abandonment, and financial exploitation. Elders with dementia are thought to be at greater risk of abuse and neglect than those of the general elderly population.
One occasionally reads of sensationalized newspaper stories of elderly Alzheimer's and dementia victims who were subjected to abuse or neglect while they were residents in long term care facility. Based on such newspaper accounts, one would have the impression that most cases of the abuse or neglect of Alzheimer's or dementia victims takes place in such facilities. While such sorry events and incidents rarely do take place in such facilities, they are far from the norm. Recent studies however, have established rather clearly the troubling fact that most cases of the abuse of Alzheimer's and dementia victims actually take place in the family home setting, by their own family members or paid care givers.
Potential indicators of abuse
Below are some potential indicators for each type of elder abuse. Please be aware that this does not represent a definitive listing.
Passive and active neglect
Evidence that personal care is lacking or neglected
Signs of malnourishment (e.g. sunken eyes, loss of weight)
Chronic health problems both physical and/or psychiatric
Dehydration (extreme thirst)
Pressure sores (bed sores)
Physical abuse
Overt signs of physical trauma (e.g. scratches, bruises, cuts, burns, punctures, choke marks)
Signs of restraint trauma injury – particularly if repeated (e.g. sprains, fractures, detached retina, dislocation, paralysis)
Additional physical indicators – hypothermia, abnormal chemistry values, pain upon being touched
Repeated "unexplained" injuries
Inconsistent explanations of the injuries
A physical examination reveals that the older person has injuries which the caregiver has failed to disclose
A history of doctor or emergency room "shopping"
Repeated time lags between the time of any "injury or fall" and medical treatment
Material or financial abuse
Unusual banking activity or bank statements (credit card statements, etc.) no longer come to the older adult
Documents are being drawn up for the elder to sign but the elder cannot explain or understand the purpose of the papers
The elder's living situation is not commensurate with the size of the elder's estate (e.g. lack of new clothing or amenities, unpaid bills)
The caregiver only expresses concern regarding the financial status of the older person and does not ask questions or express concern regarding the physical and/or mental health status of the elder
Personal belongings such as jewelry, art, or furs are missing
Signatures on checks and other documents do not match the signature of the older person
Recent acquaintances, housekeepers, "care" providers, etc. declare undying affection for the older person and isolate them from long-term friends or family
Recent acquaintances, housekeeper, caregiver, etc. make promises of lifelong care in exchange for deeding all property and/or assigning all assets over to the acquaintance, caregiver, etc.
Psychological abuse
Psychological signs:

Ambivalence, deference, passivity, shame
Anxiety (mild to severe)
Depression, hopelessness, helplessness, thoughts of suicide
Confusion, disorientation

Behavioral signs:

Trembling, clinging, cowering, lack of eye contact
Evasiveness
Agitation
Hypervigilance
Sexual abuse
Trauma to the genital area (e.g. bruises)
Venereal disease
Infections/unusual discharge or smell
Indicators common to psychological abuse may be concomitant with sexual abuse
To be continued in the October issue of the Fifty Plus Advocate
Micha Shalev MHA CDP CDCM CADDCT is the owner of Dodge Park Rest Home and The Adult Day Club at Dodge Park, 101 Randolph Road, Worcester, as well as the new state-of-the-art Oasis at Dodge Park. He is a graduate of the National Council of Certified Dementia Practitioners program, and well-known speaker covering Alzheimer's and Dementia training topics. The programs at Dodge Park Rest Home specialize in providing care for individuals with dementia and Alzheimer's disease. The facility holds a FREE monthly support group meeting on the second Tuesday of each month for spouses and children of individuals with dementia and/or Alzheimer's disease.
Shalev can be reached at 508-853-8180 or by e-mail at m.shalev@dodgepark.com. For more information, visit www.dodgepark.com.