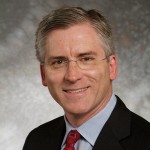 By Alain Valles, CRMP, President – Direct Finance Corp.
We all know the stereotype of a "senior" –  a weary, grumpy "old person."  But, like all generalities, this image of a "senior" is far from accurate. Today's seniors are active, engaged and filled with a desire to get the most out of life. They have worked hard for many years to earn a living, buy a home, and raise a family. Now they are eager to turn to the next chapter and enjoy the rewards of retirement.
This is especially evident as we enter a new year. Will this be the year you resolve to live the life you've always wanted? Will you climb out of the rut of daily routine you've fallen into and start to live every day to the fullest?
Unfortunately, not all seniors have the resources necessary to fulfill their dreams or pursue their interests. Financial restraints can limit their horizons. It may be a struggle to pay monthly bills. Or maybe unexpected medical costs are eating away at savings. Perhaps a child or grandchild needs financial help. There just does not seem to be enough money to enjoy life.
This does not have to be the case. If you are a senior who is 62 years old or older and owns a home, the financial resources you need to lead an active life are (quite literally) all around you.  You may qualify to access the equity you have built up in your home.
All those mortgage payments you made over the years went into creating equity in your home. Wouldn't it be great if you could access that equity to be used as you'd like? You could pay off any existing mortgage or other bills. Complete desired home renovations.  Increase your monthly cash flow. Take a long desired vacation or other fun activity. Set up a line of credit that gives you a secure monetary cushion in case you ever need it.  And most importantly, give you financial resources to continue living a rewarding independent lifestyle.
The challenge for many retirees, however, is unlocking the money tied up in their home without a required monthly payment. The solution may be to take out a reverse mortgage. You'll get access to the equity in your home to use as you like, all tax-free. You will still own your home and can live there as long as you like, all without incurring monthly loan payment. (You would, of course, be responsible for your real estate taxes, insurance and property condition.)
A reverse mortgage is not for everybody. But it might be the right move for you. But you'll never know unless you learn the facts for yourself, so you'll be able to make your own decision.
That's why your first New Year's resolution should be to call me to find out how a reverse mortgage works, what the requirements are, and to hear about the pros and cons. You may find that this New Year's phone call could lead to a new life for you!
Alain Valles, CRMP and president of Direct Finance Corp., was the first designated Certified Reverse Mortgage Professional in New England. He can be reached at 781-724-6221 or by email at av@dfcmortgage.com. Archives of articles from previous issues can be read at www.fiftyplusadvocate.com.