By Alain Valle
News reports tell us the economy is getting better. But for many older people the recession continues to impact their quality of life. The concerns can be overwhelming for seniors. Here are 10 critical financial concerns for older Americans:
•Making their monthly mortgage payment;
•Having cash on hand;
•Needing to pay off credit cards;
•Wanting to complete a home repair;
•Worrying about outliving their savings;
•Having access to cash if a health event occurs;
•Wanting to retire;
•Losing social security or pension if a spouse passes;
•Wanting to keep their home.
•Simply wanting a few extra dollars each month to have a little fun.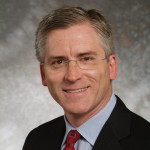 Any of the issues above can be financially crippling. However, if you are fortunate to own a home with some equity and are 62 years old or older, there is hope.
A new strategy for senior homeowners is to learn about the recently improved government guaranteed Home Equity Conversion Mortgage (HECM) program that has greatly improved the process of getting a reverse mortgage. The new HECM program was launched in October to better serve and protect seniors.
The "new and improved" reverse mortgage is similar to a regular traditional mortgage refinancing, but has much more lenient loan terms. The top advantages of a HECM mortgage are:
•No income verification is needed;
•No tax returns are reviewed;
•No minimum credit history requirements;
•It's OK to be behind on your mortgage payments or credit card bills;
•Taking money upfront is not mandatory;
•Access to cash later in life is guaranteed;
•No personal guarantee is required;
•Your property can be in a trust to shield against a nursing home taking it;
•Most importantly, you have the option of never making a monthly mortgage payment for the rest of your life.
Some seniors — and their adult children — think this all sounds too good to be true and ask, "What's the catch?" But it is true. A HECM is a government-backed program to help seniors ease their financial burdens.
To get the straight facts about this program you should contact a reputable reverse mortgage professional. Those with the Certified Reverse Mortgage Professional (CRMP) designation have the highest industry ranking and follow a strict code of conduct.
A reverse mortgage specialist will ask some basic questions: your date of birth, your estimated home value and if you have a current mortgage. They should also ask about what you consider to be your ideal financial or home scenario. He or she can provide you with several options, and guide you without pressuring you into making a hasty decision. If you ever feel pressured, walk away and find another HECM consultant.