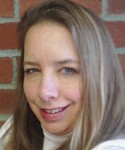 By Marianne Delorey ©
Recently, a marketing genius at the Department of Transportation got a simple message across statewide by talking to commuters in the language they understood. Signs across the state read, "Changing lanes? Use yah blinkah." This ad campaign was so wildly popular that it was covered on the news and voluntarily spread by Bay Staters via Facebook and Twitter. With this inspiration, I wrote the guide below to help seniors find their perfect next home.
The Massachusetts Guide for Apahtment Hunting:
•Not for nothing, but alls I know is a N'oreastah can kill yah. Pick an apahtment where someone else shovels the walk.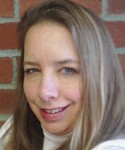 •Some people don't like to eat theyah grindahs in the pahlah but rathah in the living room. Know what is important to you inside the apahtment.
•You may have loved living in a triple deckah, but if you ah getting older, it might be bettah to look for a place with fewah stayahs.
•Check out the rent. Is it really a bahgin if it doesn't include heat and hot watah? Check out othah listings in the papah before you sign.
•Location can't be understated. First and foremost, make shuah your neighbahood has a packy up the conah and a Dunks so you can get your lahge regulah every day.
•How close is the doctah? If youah daughtah will be driving you, make shuah it is close to her, too.
•What you look for in different pahts of the state matters, too:
1: In Woostah, the best eats are on Shoesbree St. If you live near heah and your buddy asks, "Jeetyet?" You and he don't have to go fah.
2: If you live closah to Boston, you will need to be neah the T or have off street pahkin, especially if you live anywheah neah the Monstah or the Gahdin on game day.
3: If you live on the Cape you will need to be able to point youah visitahs to the closest dinah that serves chowdah and lobstah for suppah.
4: Anywheyah else, make shuah you know how to get to the Pike from theyah. Write out good directions for youah friends so they can avoid getting a ticket for banging a Uie in traffic.
5: Ask about storage. Ah you confined to closets or is there a cella? And can you get into the cella through a bulkhead?
6: Check out the calendah. If you just spend time in your unit with your clicka you ah going to be bored soon. If you ah lucky, they may have regulah candlepin games.
7: Finally, is the landlord a regulah guy? Check him out to see if he's been bagged for problems befoah.
Whateveah you decide, have a wiked pissah time finding a place. Hope this guide helps yiz out some.